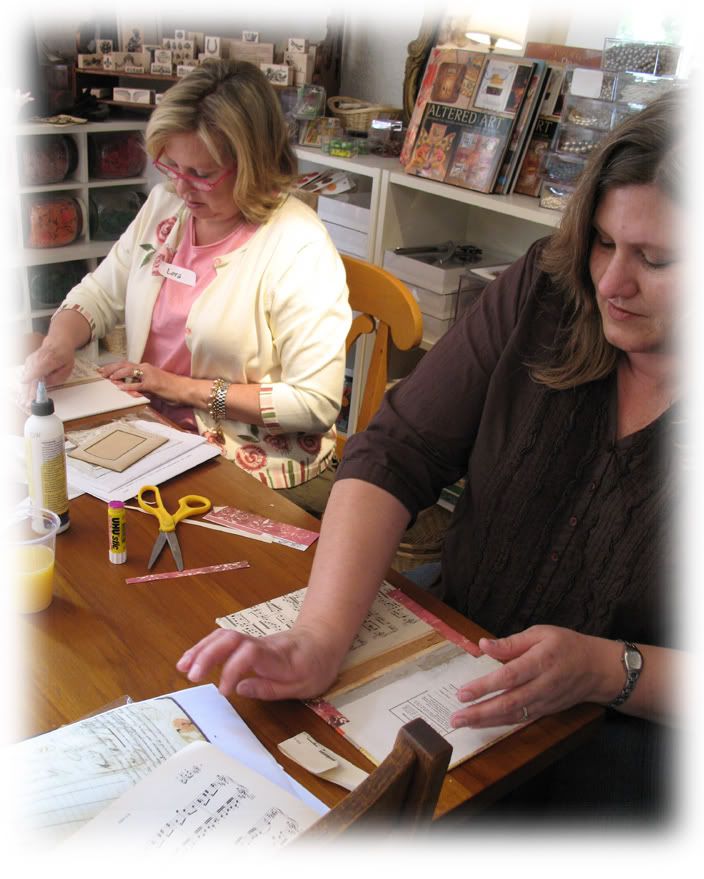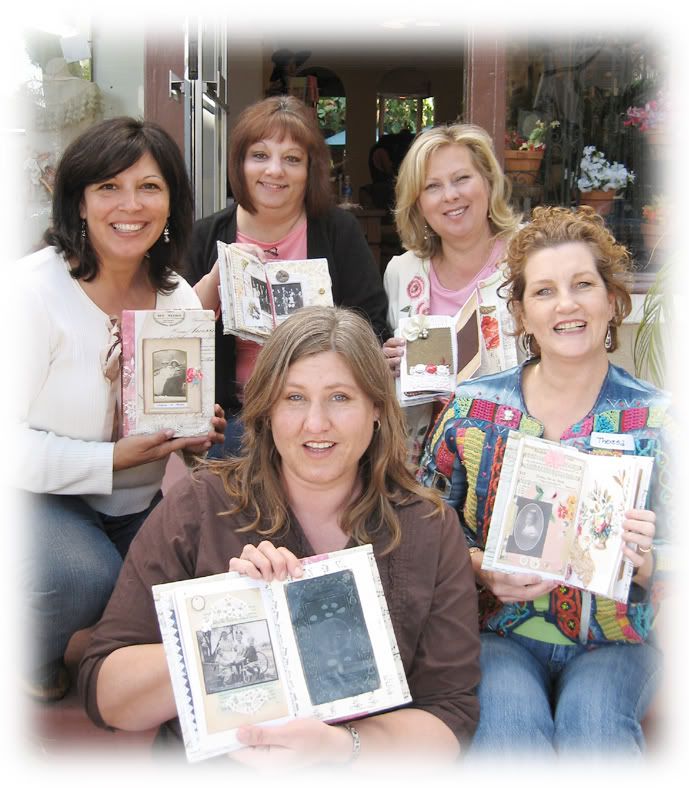 Yesterday's class couldn't have been more wonderful...my friend Dede teaching, the chatter and laughter of the women at the table, all a wonderful backdrop for my birthday! The altered books were fantastic; Dede's plan for the beautiful little books took on each person's special touches, with each one beautiful and unique in its own way. Pictured at right is my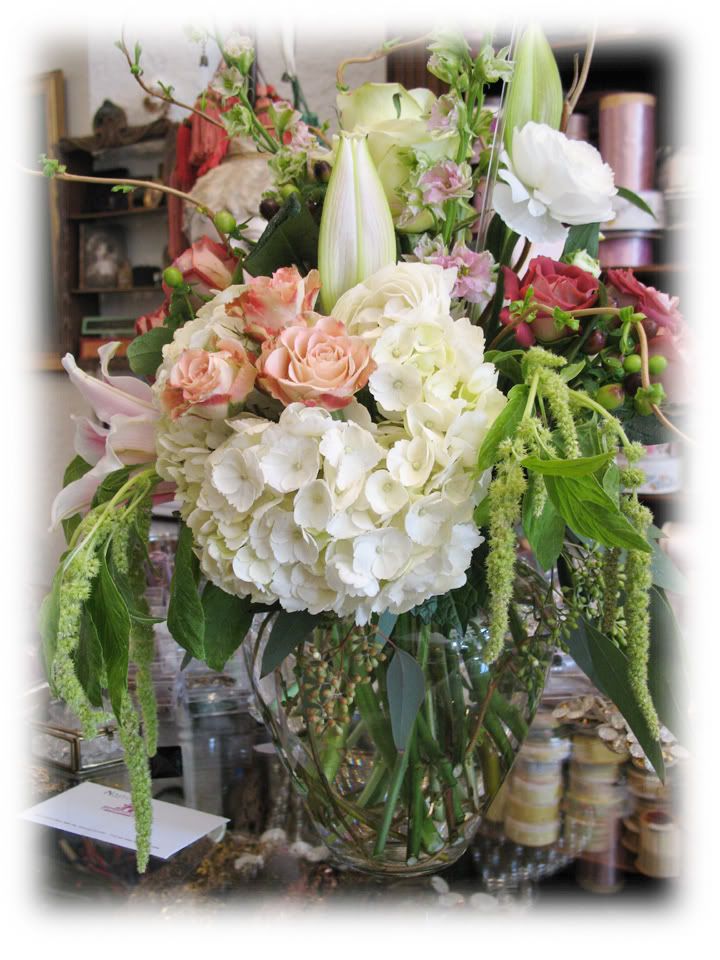 wonderful Dede, along with Diane McKillip, Lora Gramberg, Amy Bauer, and my friend Theresa McCart, all talented women in their own right.
Here's a picture also, of the absolutely exquisite flowers by Wendy sent me on my special day. She was working and couldn't be there, and was the only icing missing from my cake! Lavenders brought them over to the shop, and Wendy related her very specific orders to the flower shop: it must have green in it (my favorite color) and a lily (for our Lily, of course!); the tiny furled roses tucked in here and there were absolutely angelic....
Thank you everyone for a perfect birthday! I'm sending out all of the pictures in an email ~~~ too many to post here!