Vintage Optician's Lens Necklace or Brooch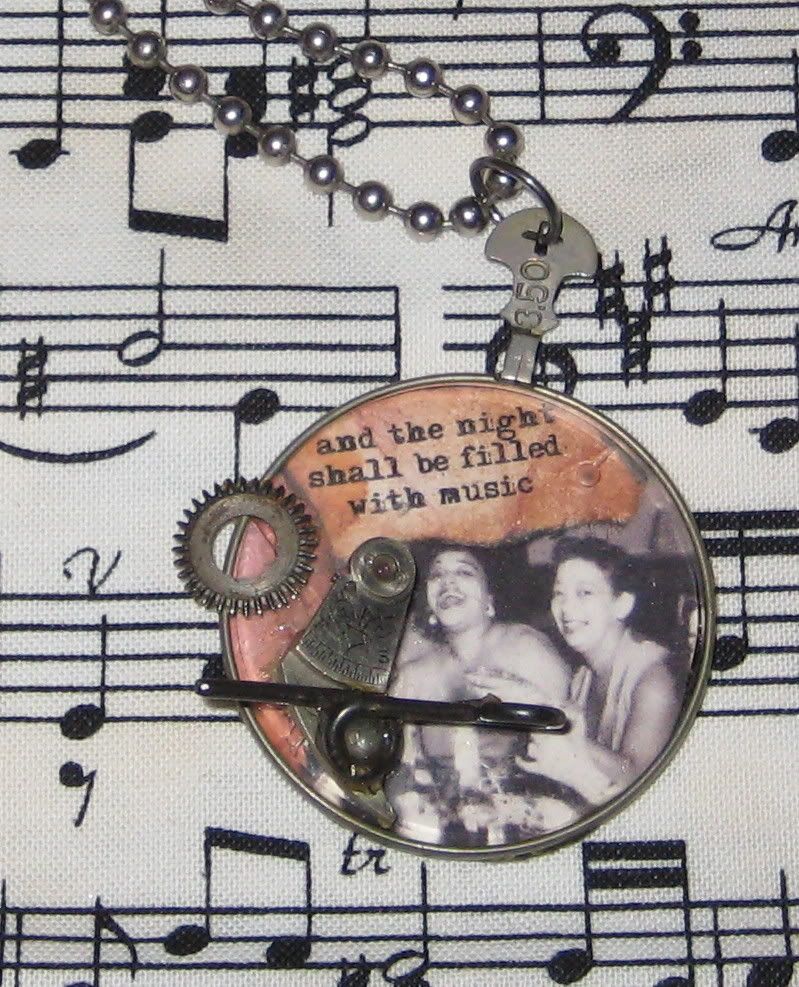 This adorable necklace will be taught by Sherry Goodloe, an accomplished artisan and teacher who is new to Gilding the Lily. Sherry and I connected through blogging, and it turned out she knows our Dede very well, and we all met up at the first Mercantile Flea market in Fullerton and visited for a time. Sherry is a pure delight, and I know you will like her easy going ways and fun loving attitude.
Sherry will be teaching the class how to create this mixed media collage pendant or brooch using vintage optical lenses, your choice of photos or images, and any found items you would like to include. Bring your own photos (or copies of each), old jewelry bits and bobs and anything you think is promising! Sherry will be providing the vintage lenses and the techniques!
You will design a beautiful necklace or pin from a vintage optical lens, personal photos (I will have clipart available as well), rubberstamped images, words and/or quotes. Old watch parts and various other metal pieces and buttons will be available to embellish the outside of your piece.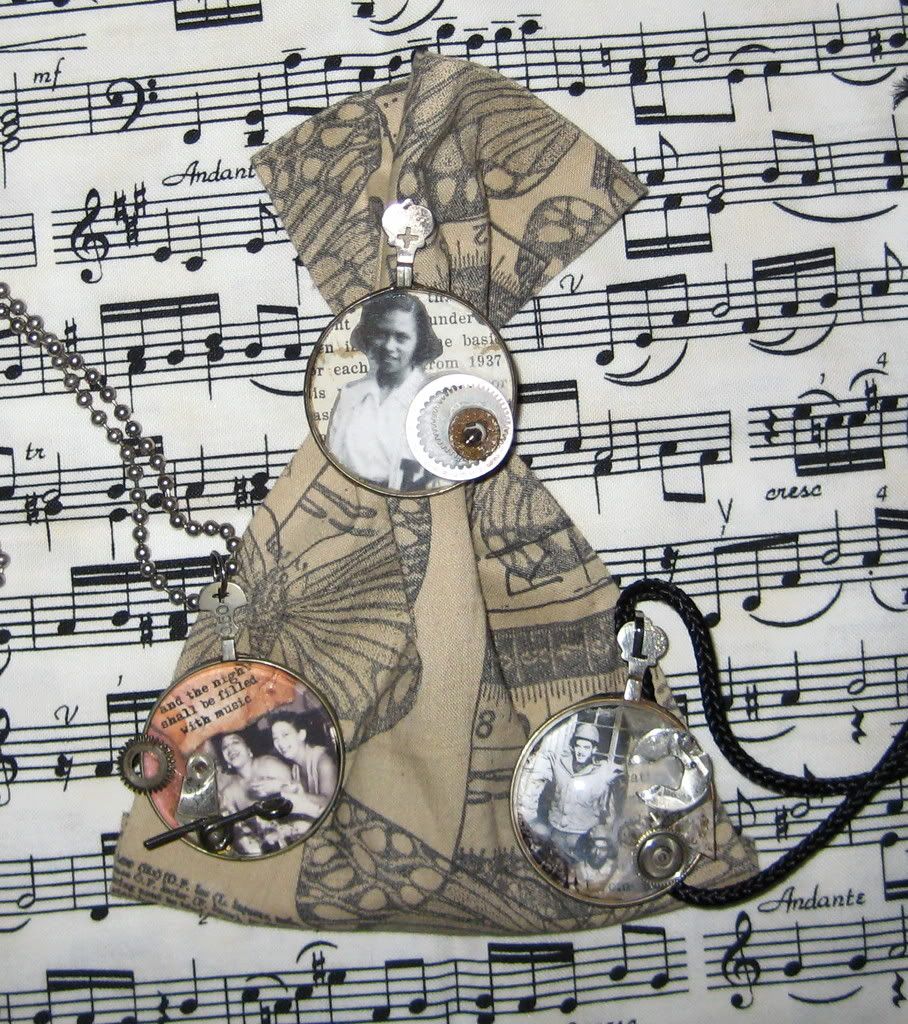 After completing your one-of-a-kind piece, you will make a no-sew, rubberstamped, fabric bag to put it in!


All materials are included in the workshop fee with the exception of any
personal photos you would like to use. Please
bring toner-based, color-copied
photo(s) - no inkjet. Even if you will be using b/w or sepia-toned photos, please have them color-copied (at a place like Kinko's) on their toner-based machine. Keep in mind that your photo will need to fit within
a 1-1/4" circular area. Have several copies printed to "play with" in class.


Class will be held on Saturday, May 24, at 10:30 a.m. in the morning at the store. I'll bring something for you all to nosh on at break time and something to sip as well. Sherry needs at least five people to teach the class, so respond to me early to save your place. Workshop fee: $45.00.
714-680-8805 store

714-349-2069 cel