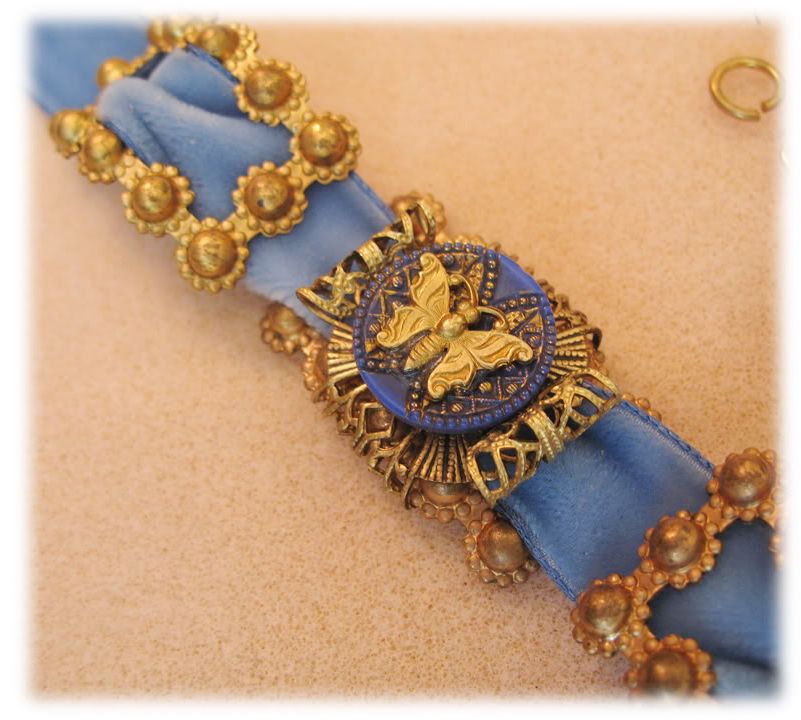 Isn't this a dumpling of a bracelet? Just the start, of course, but this was what our Wendy was fiddling with while she was teaching class on Saturday. She picked it up today to finish it in pearls and other wonderments... Here is Diane working on her beautiful bracelet, which included an antique enamel button as the focal... simply stunning!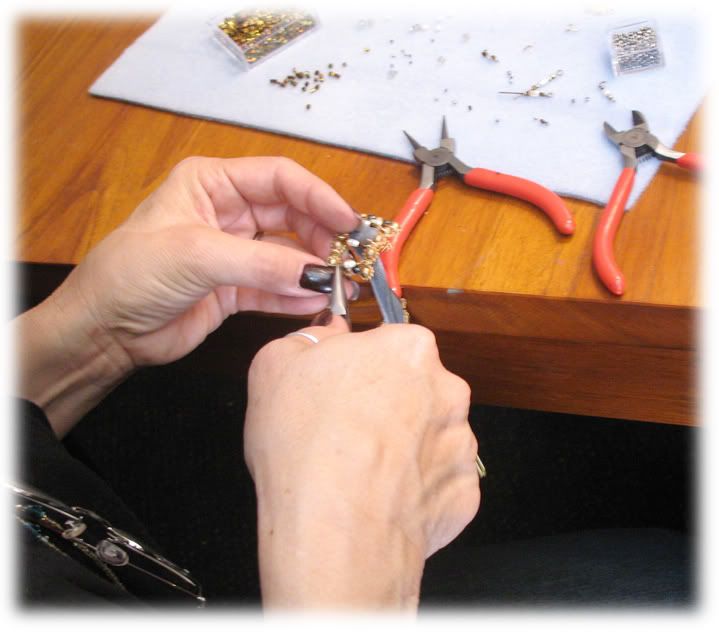 Here's Wendy covering some of the basic techniques as some students look on...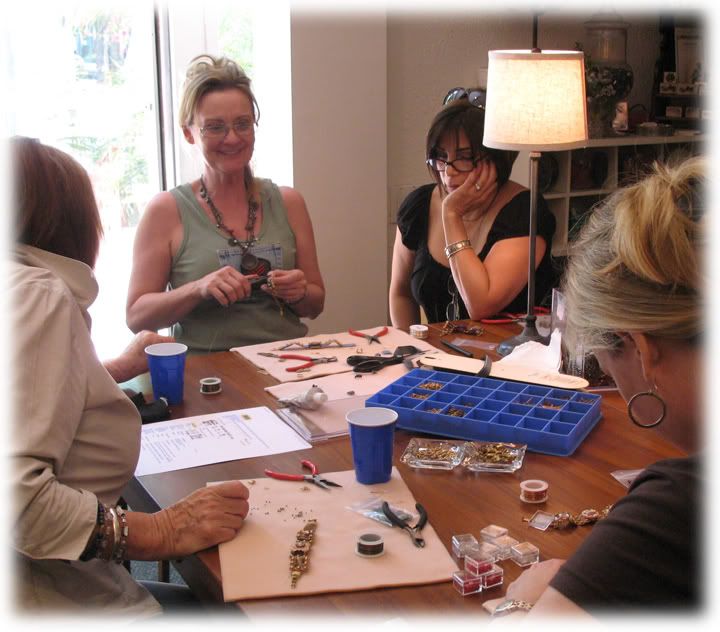 This stunning bracelet was created by Susan, and featured fawn colored velvet paired with antique French steel beads, little french bees in brass and an old brass casting for the focal...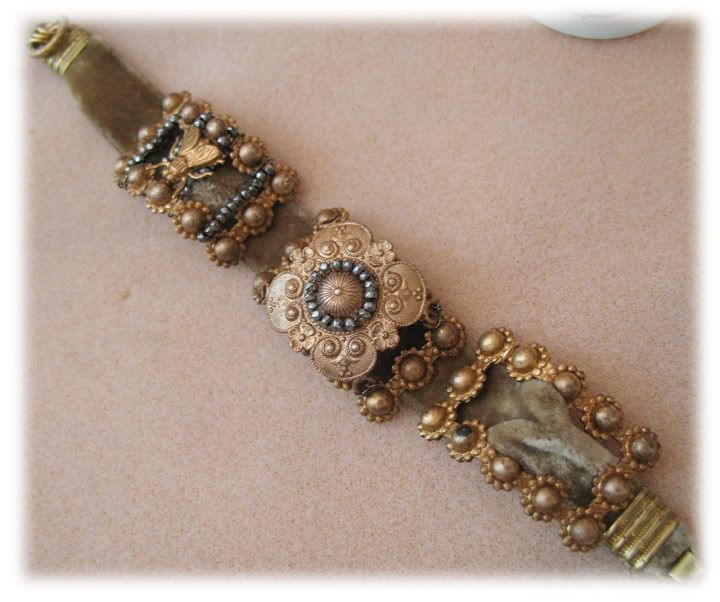 Erika created this bit of loveliness...gorgeous blue ribbon, another antique casting, upon which rests a vintage watch face and one of those gosh darned cute French bees...
All in all, it was a super day, and since the flea market was on, at one point the class took a field trip down there on foot, and then came back to stay for the afternoon, puttering and shopping and creating some more. What a lovely day it was, listening to the laughter and chatter, and yes, girls, we did pour some wine and giggle a little...how like us! Ciao for now, Nancy