Well, Saturday was my first day back in the store, and I have to admit, after a week away, I felt a little lost, but my day was rescued by this wonderful little surprise, hand delivered by Diana Kuriyama, who is senior costume designer for Walt Disney Entertainment. It was all wrapped up and tied with a big pink bow, and Diana said she thought it might perk me up, and it did. Here is here thoughtful note that accompanied the package: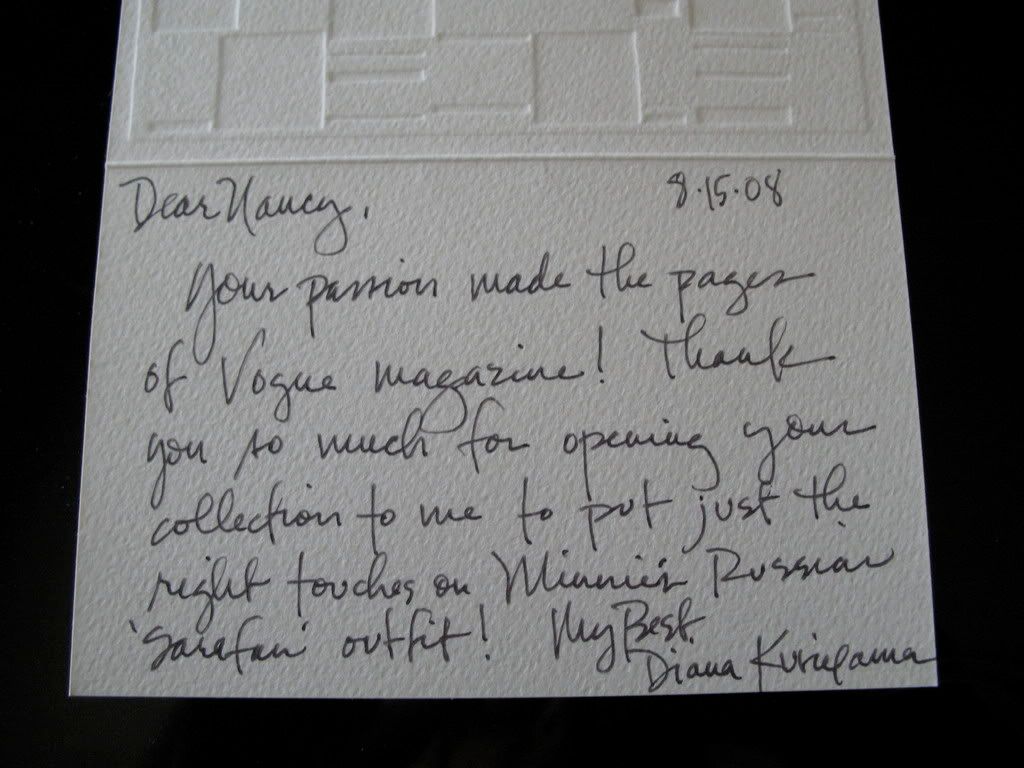 I met Diana and her partner in crime, Tara, last year before I moved the store. They were actually headed for the Bikram Yoga studio in town and Diana stumbled on the store and called Tara to join her. They totally "get" all this stuff and had a blast shopping for things to use and be inspired by. We connected again when I was right in the middle of my move, and I ended up having the girls come to the house where all the trays of findings and buttons were spread around the dining room table. They had brought sketches drawn in Russia for a very special project they were working on, a dress that Minnie would wear in a fashion shoot. How fun is that?
They made one more trip back for a few more last minute things, and then went away to create their magic. I always hoped I would be able to see the result of their hard work and creativity, and Diana delivered on that Saturday. Below are a couple of photos taken in Russia with Minnie...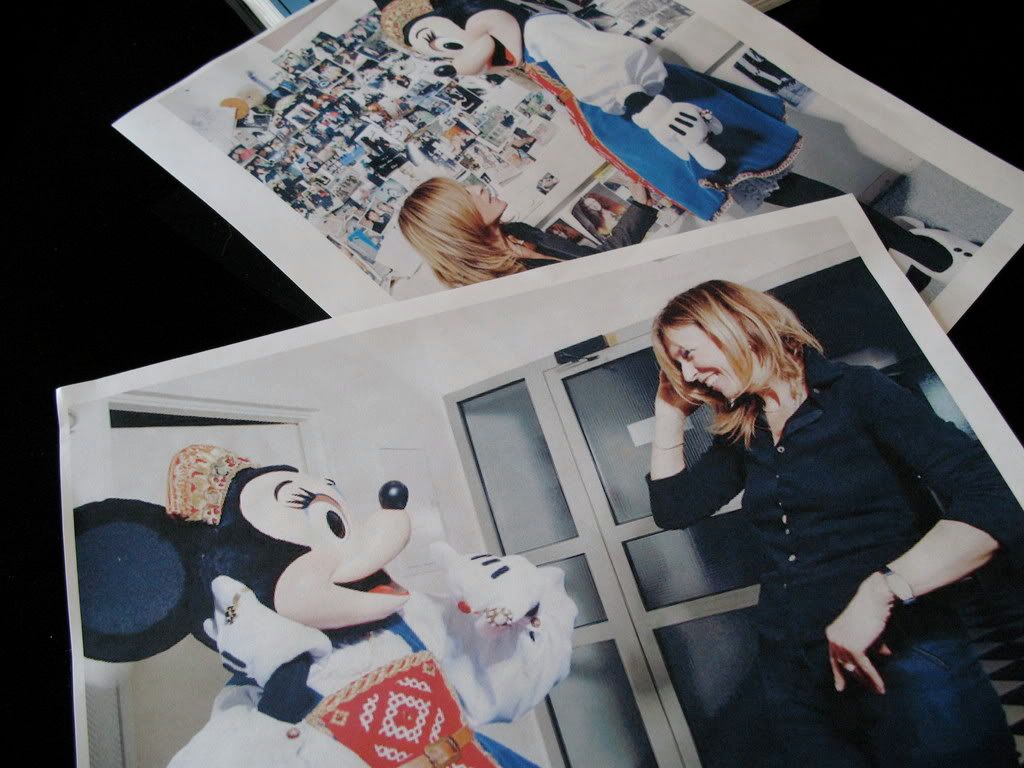 Diana's note accompanying the photos reads:
"Nancy:
Here's two shots of the Russian
Vogue
Editor in Chief, Aliona Doletskaya, admiring Minnie's outfit. The
Vogue
creative staff in the Russia office created the concept of this design using regional folkloric dress as their inspiration.
From your collection, we used the large freshwater pearls as a necklace, gold bullion trim, glass buttons, gold beads with red rhinestones, and gold filigree -- all adorning Minnie's dress.
Please enjoy this magazine -- especially pages 47, 68, and the spread starting on page 384.
Regards, Diana"
It's all in Russian of course, so I can't read the article, but what fun it was to see all the little bits and bobs that Lily brought to the table, and see them incorporated into the beautiful costume they created for Minnie. It was so cool to see the original sketches in that first meeting, too, and then see Diana and Tara bring it to life.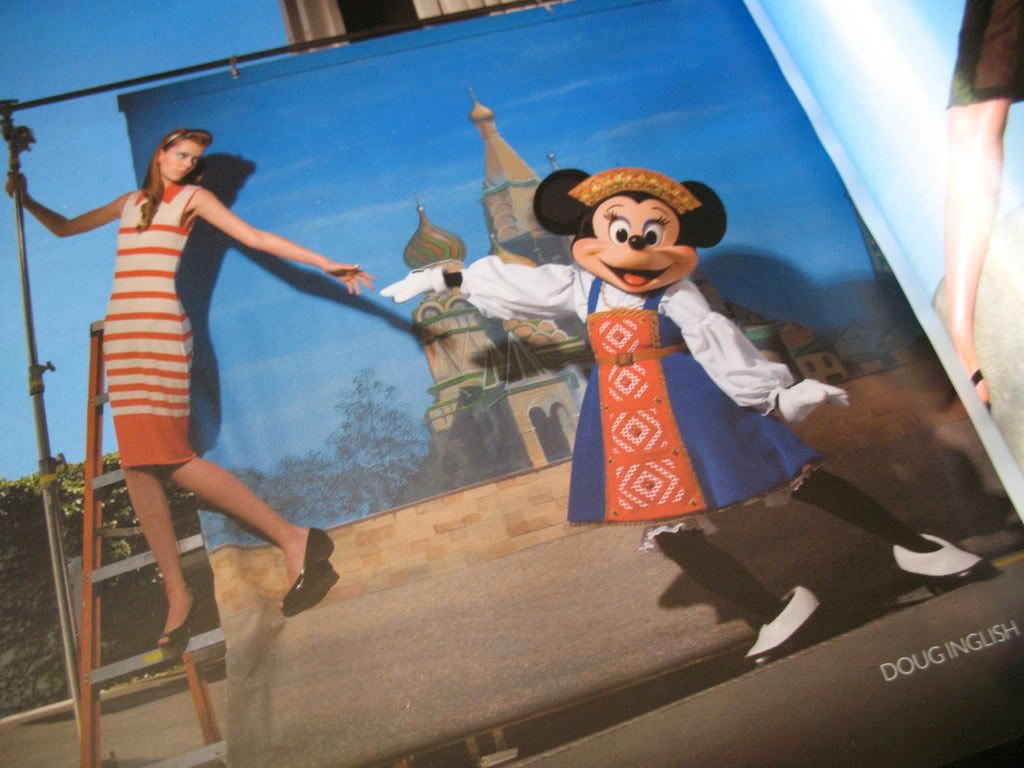 Do svidaniya
, Minnie! You look marvelous!