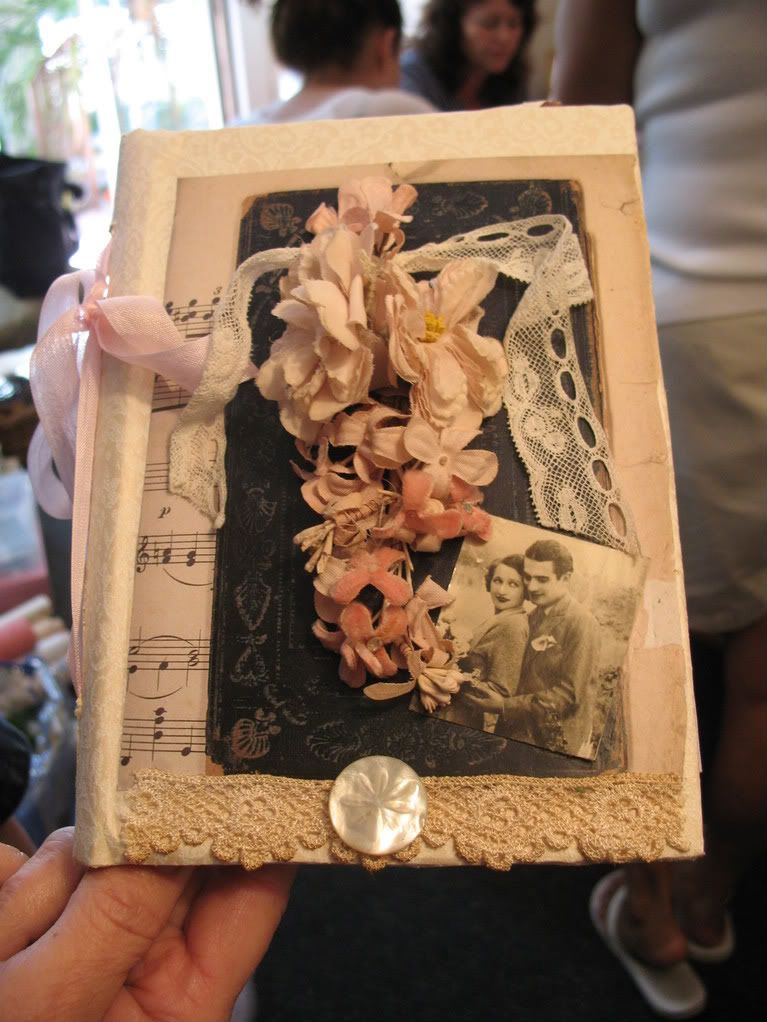 Art Journal Construction Start to Finish Level: All
November 1, 2008 11:00a-4:00p $45 teacher fee (includes kit for every student)
Dede will be teaching this wonderful class on the actual construction of an art journal, from start to finish. You will learn about stripping out your book cover to cover, cutting a niche, binding in your pages in signatures, and other techniques as well, such as encaustic wax, mixed media embellishment, page painting and decoration.
Allow at least three hours for this class, and come prepared to have fun...after all, this is Dede!
She'll be bringing almost everything you need for this project, including the books themselves and lots and lots and lots of papers!
Here is what you need to bring:
paper trimmer
scissors
paper adhesive: can use glue stick, tape runner, "Perfect Paper Adhesive"available at Michael's, etc...
exacto knife
metal edge ruler
awl
inexpensive paint brush
tapestry needle
Dede will supply everything needed to complete your personalized artjournal. You will have access to all of her supplies, but please try andbring as many of the items on the supply list you can. She will bring boxes andbushels of all her vintage paper, and you are more than welcome torummage through it, and choose what you want to work with to create aone of a kind book. No two books will be the same.
Please feel free tobring any special bits and pieces you'd like to add as well. Class will be held onSaturday, November 1, at 11:00 a.m. in the morning at the store. I'll bringsomething for you all to nosh on at break time and something to sip as well. I think this class is going to fill up fast, so call and reserve your place and your kit. Please pay in advance with a check made payable to Dede. Workshop fee: only $45!