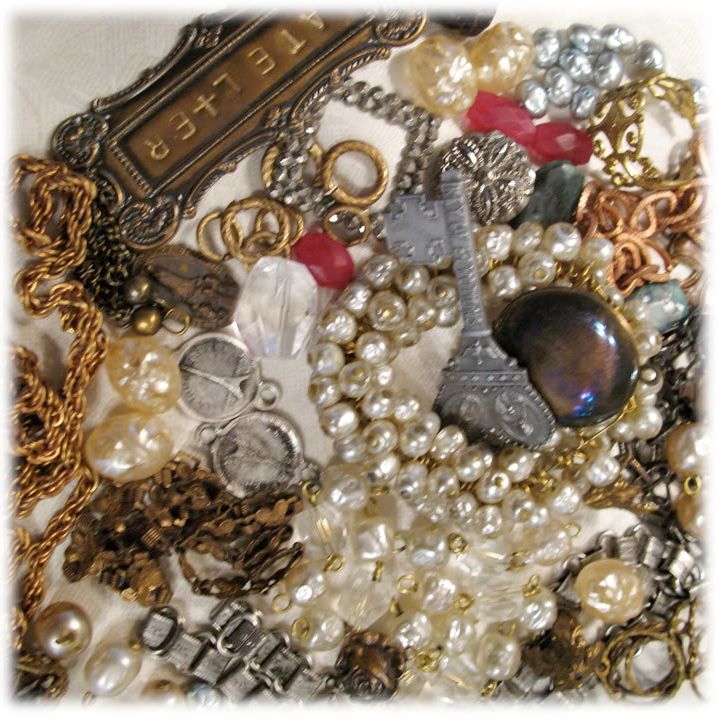 Thank you, ladies for writing in and telling me about your favorite blogs to visit. I had so much fun exploring new ones I was tipped off about, and see what was happening on some of my favorites, too.
The lucky winner of the heap of antique bling is Annette, who will be receiving all this and a few more things in the mail this week. Annette and I share a favorite blog, that of Heather Bullard, a very sweet and talented lady.
Along with Annette, readers sent in tips to check out these favorite blogs:
ullabenulla • sweetpeasandsnapshots • simplymeart • cindyforrester • sallyjean • pamgarrison • gildingthelily (blush!) • colorfuladventures • carolwingert • donnadowney • carmenmazzarrasa • drlaura • hollydoodledesigns • rebeccasower • urbanpaperarts • heatherbullard • sandraevertson • smittenkitchen • mycountryroads • rosylittlethings • postsecret • myhalfofthebrain
Have fun, and congratulations to Annette!