We were blessed with a visit from Christine Rose Elle again this last weekend, and she brought these lovely little packages for each student who attended the class on Vintage Shadow Boxes...
Here's Christine giving an overview of the class before everyone dove in and the paint and paper started flying. In the foreground you can see one of Christine's wonderful shadowboxes, "Little Miss Bees Knees"...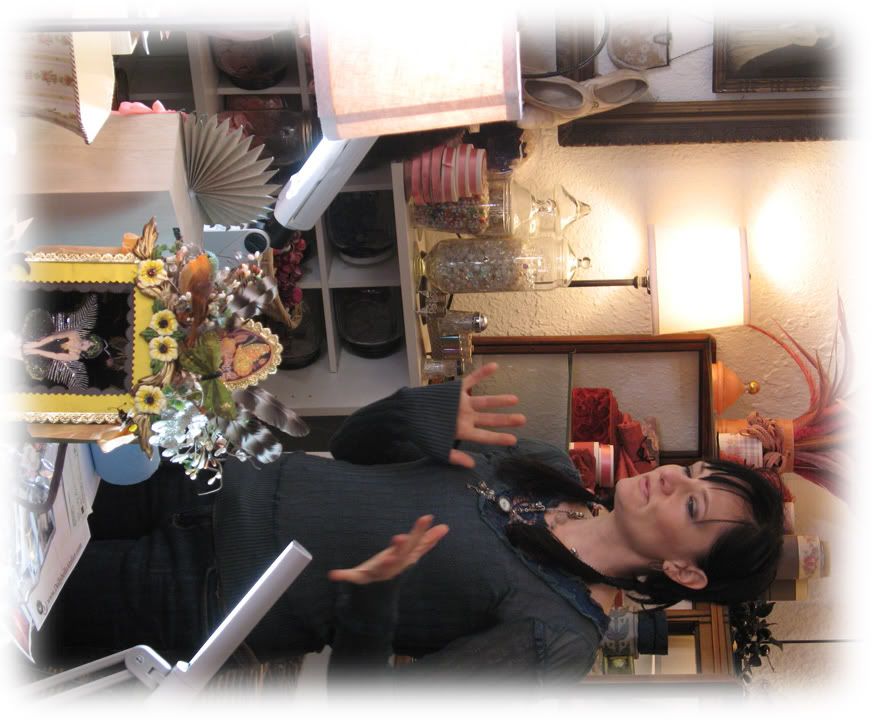 Here is one of my favorites, her "Dollybelle Atelier" shadow box, layers and layers of all the things we love...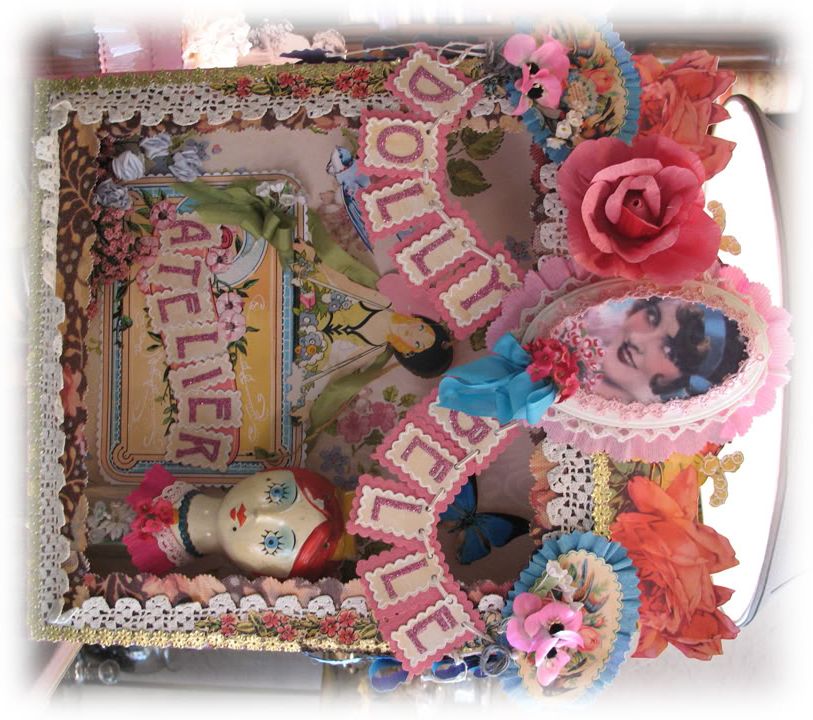 Here's Ada working on her shadow box, with a little help from her little mister, Ringle....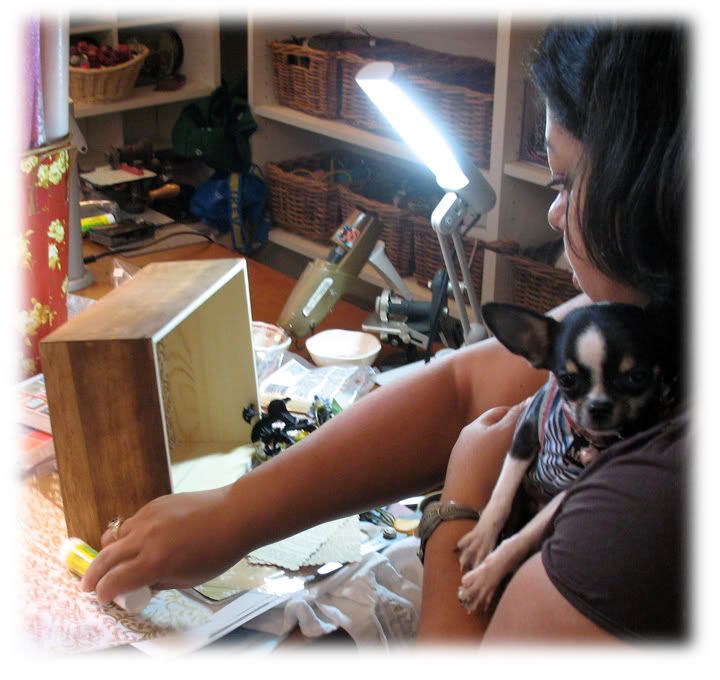 One of Christine's French boudoir dolls being dressed for her moment in the spotlight, with ribbons, crepe, and paper lace...
Carole's pink and black confection taking shape with some velvet millinery leaves and some exquisite jet beaded trim on silk net that was very swoonish. All this framing a tiny ballerina in an old chocolate mold against antique sheet music...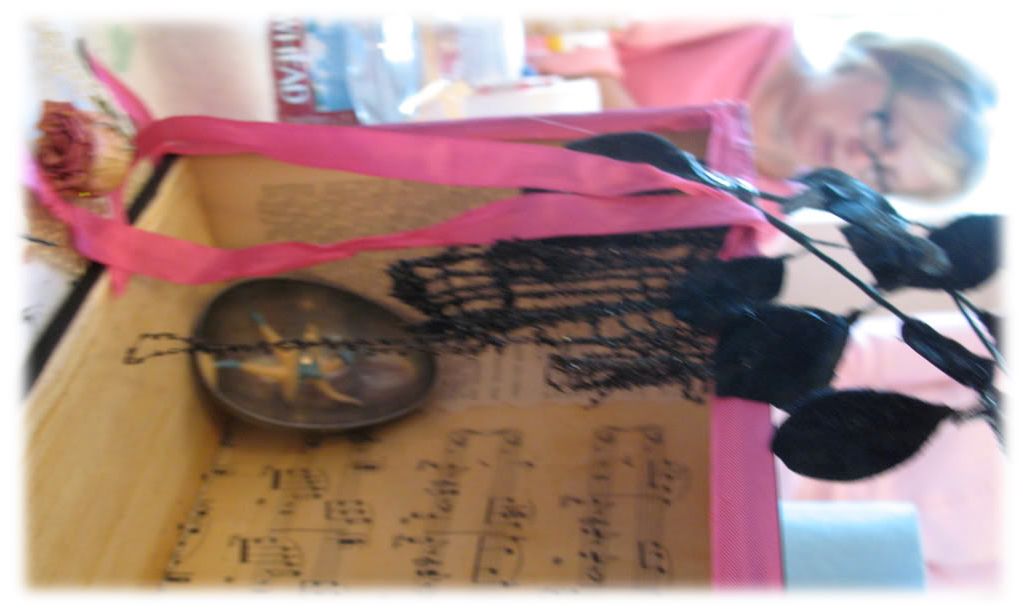 The bones of Lora's shadow box taking shape; layers and layers of shaped paper, French jacquard ribbon, gold Dresden trim and beautiful art paper inside...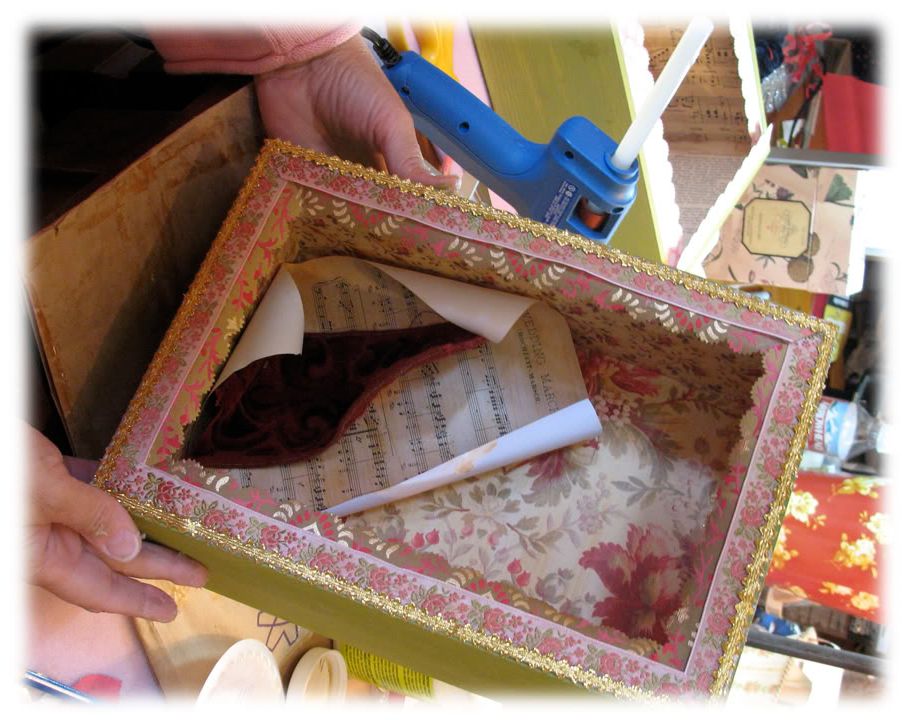 Jeannine framing out her box and pondering the possibilities...the exterior, painted in my absolute favorite green!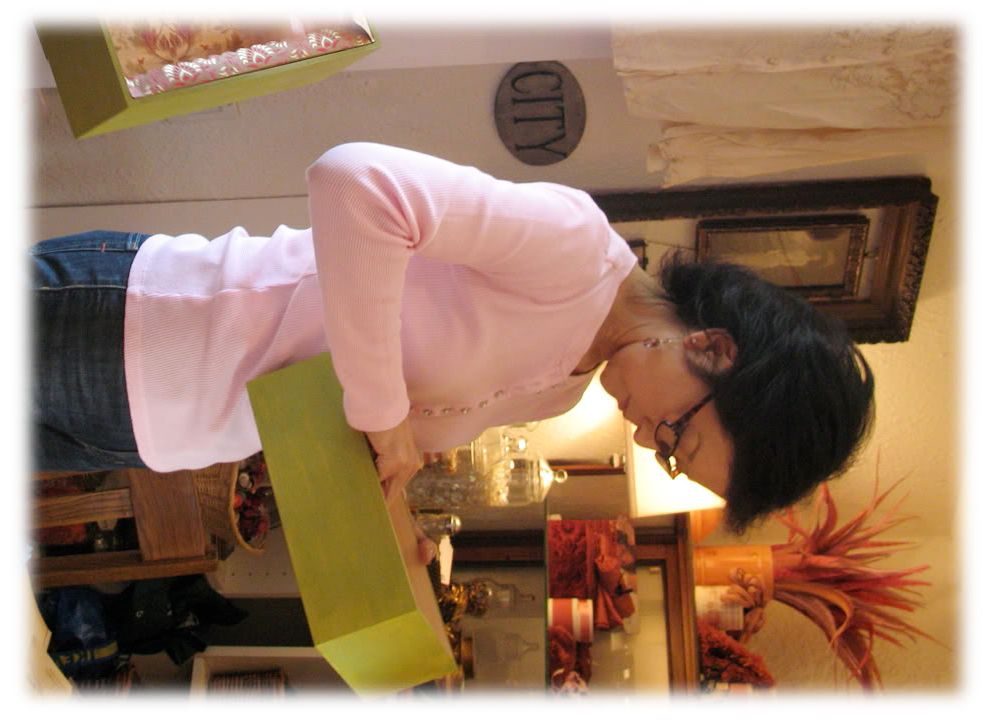 Here Christine guides Ada (getting a little giggly!) through placement on her shadowbox, while Alicia measures off trim for hers...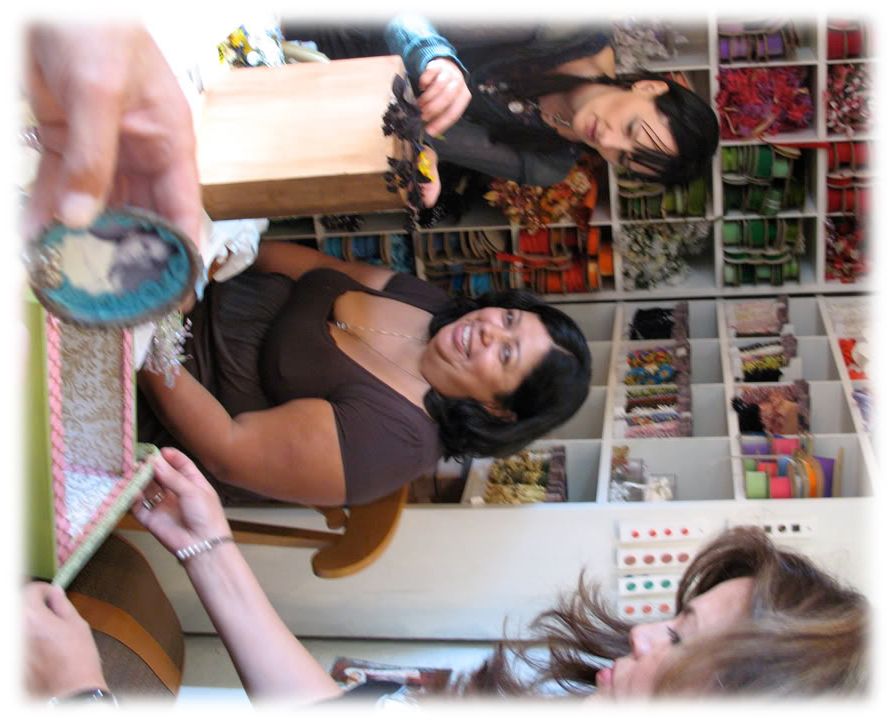 I have more photos to post, maybe tomorrow morning! I got caught between uploads at store and home, and have two little batches of photos from this class that need posting...silly me.
All in all, a delightful afternoon. I so enjoy Christine, and we are looking forward to her next class,
"Holiday Harlot Reliquaries."
For those who did not make it on to the first class seating, here is the hot tip: Look for another seating in February for
"Valentine Vixens"
!