A beautiful morning last week, and Dede and I headed out to the flea market, with a contingent of Studio gals coming to join us there. Here is our Dede, at the ATM around the corner from the market, listening for the magic "flitter" of the bills landing in the cash tray...does she look ready, or what!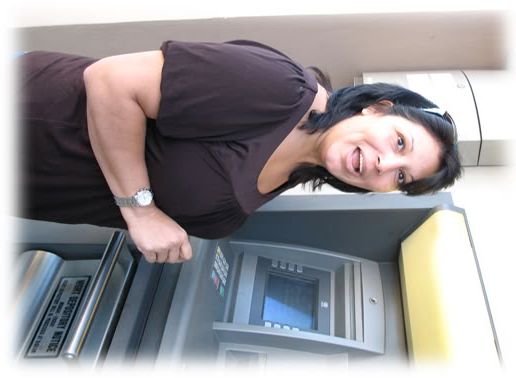 Look who we ran into! It's Erika, so in addition to all the girls who joined us there (Ada, Maria, Donna, Nery, Cathy and more...) we were treated to seeing Erika and Susie Overland, who were out poking around. We also stopped and chatted with Lynn from French at Heart, who was selling there that day...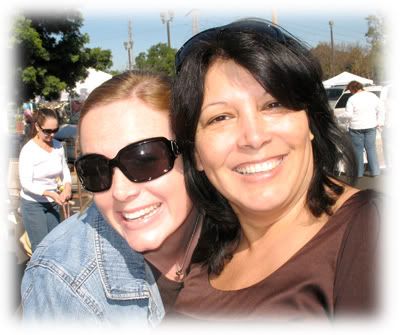 Look at this little bit of loveliness...some of my favorite things: old silver, rhinestones, shades of beige and ecru, and of course, sea shells and shakers...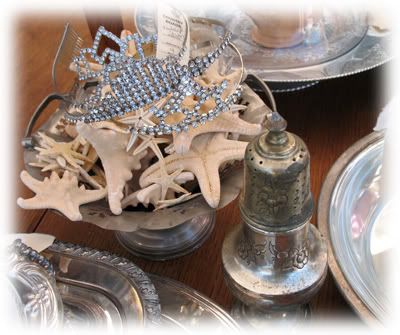 Also from the same booth, this fetching display of baby heads under glass....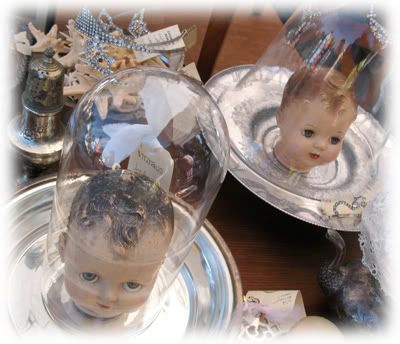 And, at the end of the day, our little cart, filled with wonderful tidbits. Boxes, which I love, antique collar studs, hats, millinery trims and more. The first time I had been out poking in quite a while, and a perfect venue for it. A wonderful days with friends, sun, the as-promised-breakfast-burrito, and a breeze in the trees...