What a little treasure this is, something I happened upon last time I was at the flea market. I had just purchased a small bible, and thought this was another, beautifully bound in leather.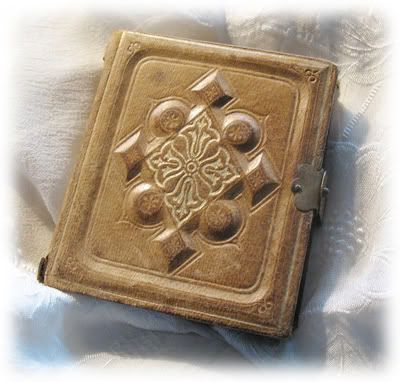 Imagine my surprise when I opened it to find a tin type album in minature. The whole of it measures just around three or so inches, and the front is tooled leather that looks for all the world like a chamfered ceiling in a grand manse...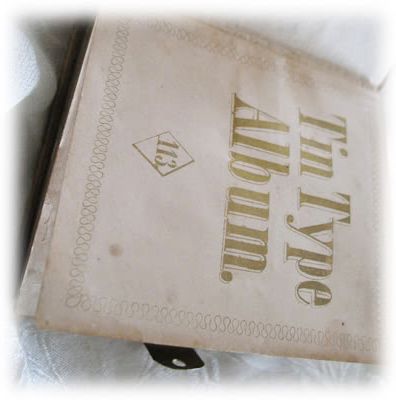 Here's the frontispiece, in gold type. I have no idea of the significance of the "113."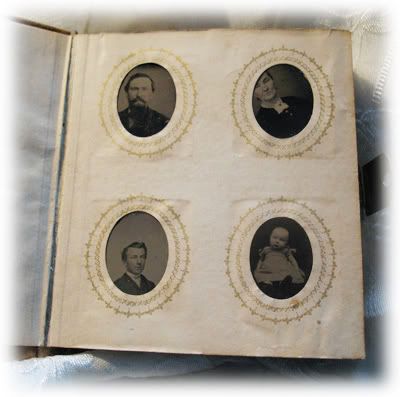 One of the pages in the album, with old tin type portraits of the family, three generations by the look of it...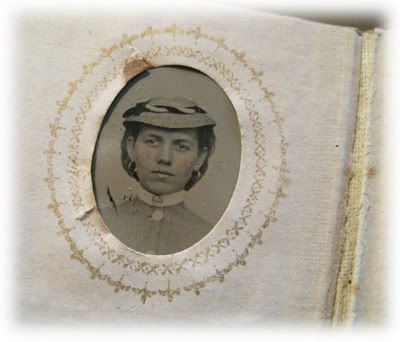 One of my favorites. There is something about a tin type that leaves you breathless. None of those vibrant colors to distract you from the clear and level gaze of the subject. A simplicity, too, and spareness of expression that lends itself to the medium...