What a wonderful week it was, starting with my day off on Sunday, which I got to spend in the company of Leslie, Dede, and a room full of eager students, who all created amazing coptic bound book necklaces...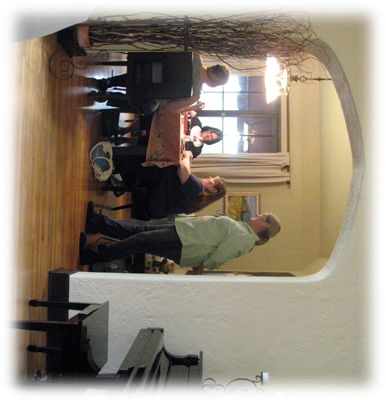 Noodge kept and eye on things from the living room, and was available for comment at any time...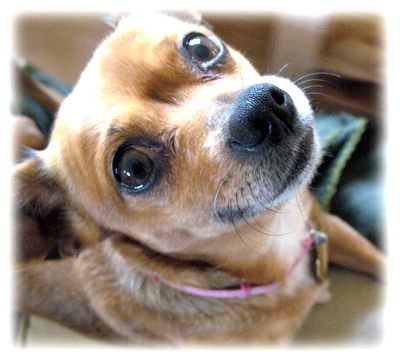 Sunday morning also brought a quick trip to the flea market, where I found this darling little typecase with twelve drawers. This diminutive stack of storage would be prize enough, but my friend presented this find to me with each drawer filled with the bits and bobs I so love...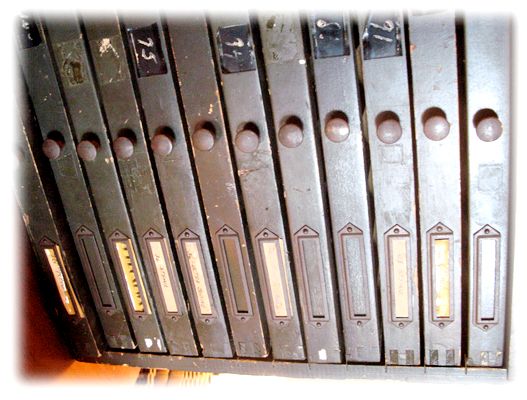 Pearls, rhinestones, old earrings, clasps, watch parts, rhinestone chain, filigrees and cut steel...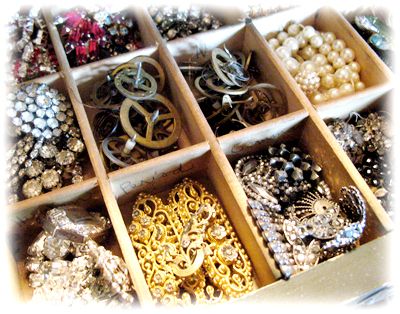 In this drawer, a tiny tin type and a porcelain doll head peep out amongst the jewels, as well as antique cuff links and more bling...
Heart stopping stuff, and to have so much of it means only one thing...
Trunk show!

Dede and I will mount a show in May, and there will be plenty of bling for everyone! I also scooped up these bone and mother of pearl necklaces, and will be on the hunt for more...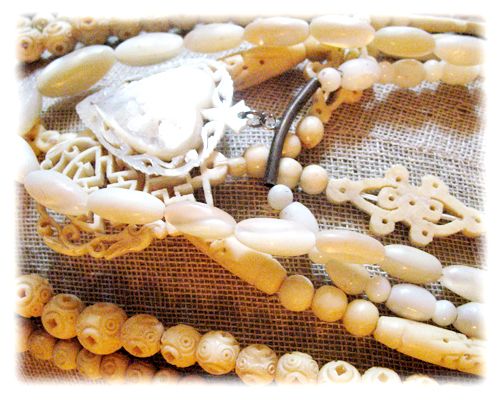 And for the bonus round this week, the remake on the castings order arrived, and the
ex voto
heart I had been waiting so patiently for was in the box..finally!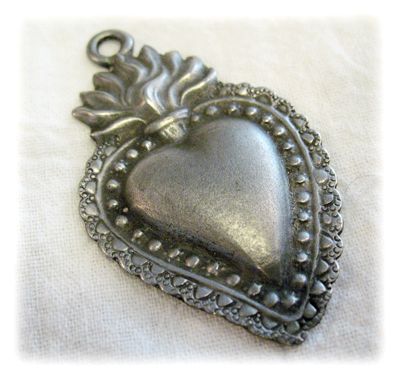 The rest of my week has been peppered with work, both copy writing and jewelry making, including the start of a second round of production on my line. Here you see them lined up by the dozens, getting ready to be polished and packaged...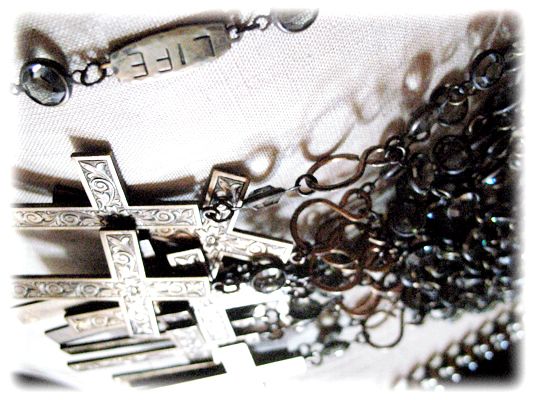 I snuck in a little "me time" though, to fool around with another reliquary necklace. These will be going to a gallery show shortly, and I am trying to get as many made up as possible, and having much fun while doing it...