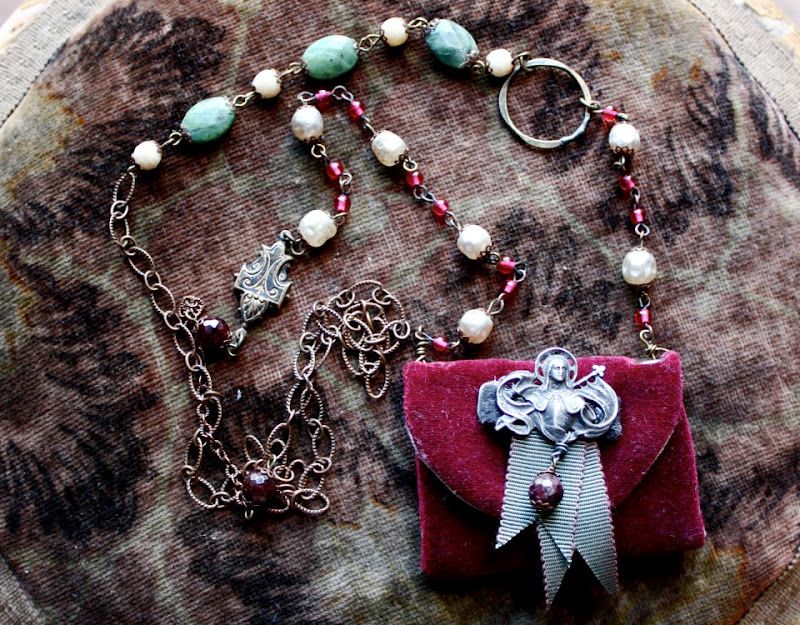 Connie Freedman joins us for class this weekend to create this lovely 'pochette' from vintage velvet, chaining, gemstone beads and vintage Haskell pearls! See the class blog here to read about it and sign up!
Coming up, Susan Bates-Bezek will be teaching a lovely necklace with a beaded bezel that lots of you have been wanting to learn how to do. Take a look at this beautiful piece....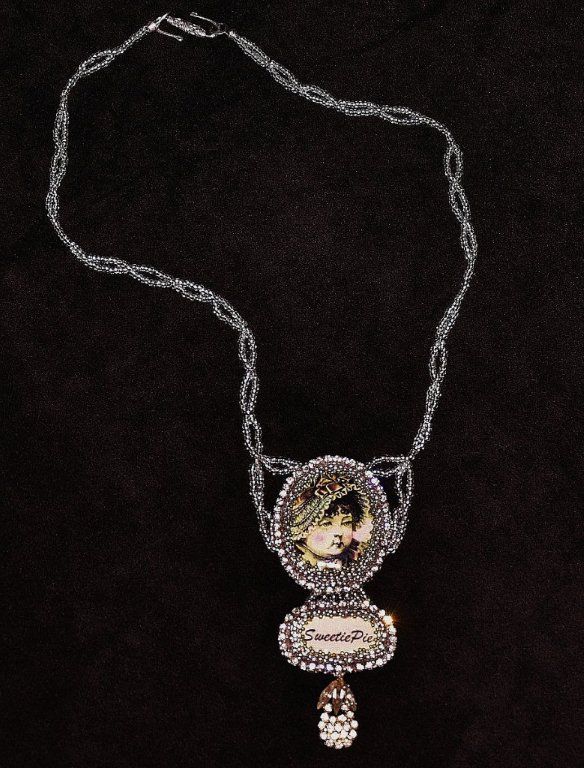 Finally, Judy Mackay will be teaching another Victorian inspired shell art class on Brookdale, and this time she is combining two of our favorite things....her shell art and jewelry! We'll have a sample in store shortly....Judy is on her way back from a show in Florida, and a trip to New York city to see her work featured on the Martha Stewart Show! You go, Judy! Check out her class coming up and get Dede on the phone to sign up....