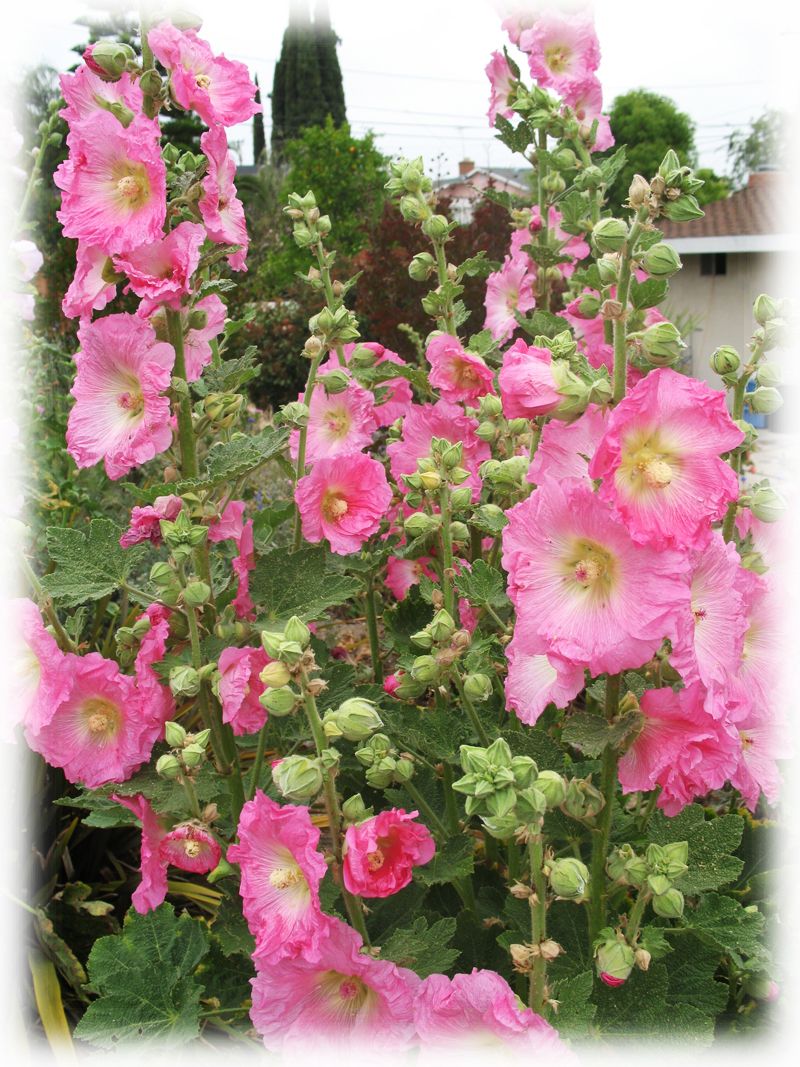 We passed this beautiful stand of hollyhocks on our way to the trail head....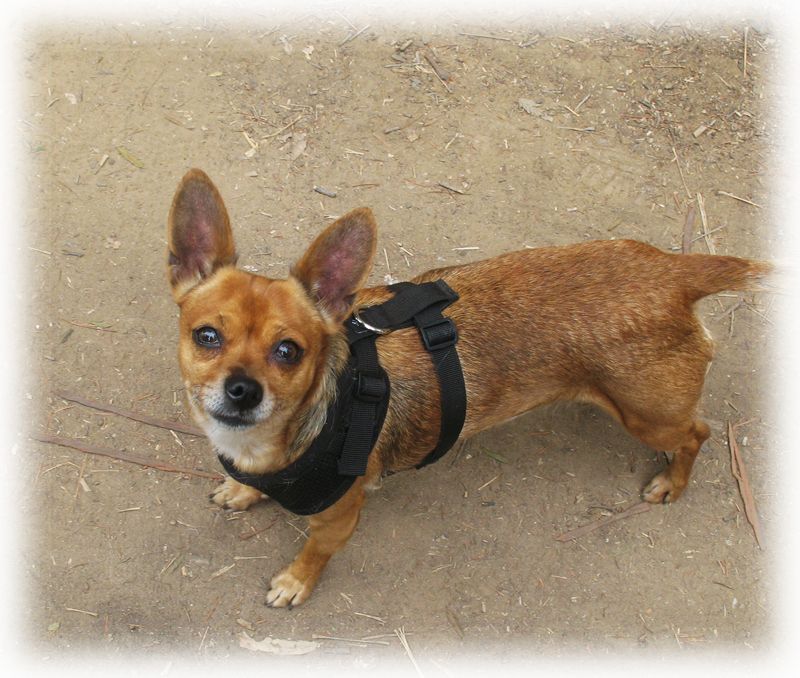 We almost left this little one behind today, but who could resist this face?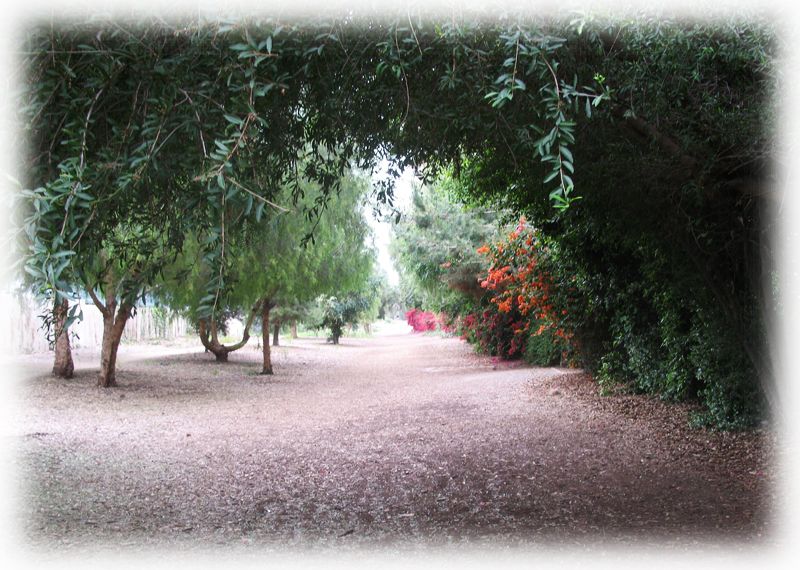 At the top of the Juanita Cook trail looking back...a beautiful allee...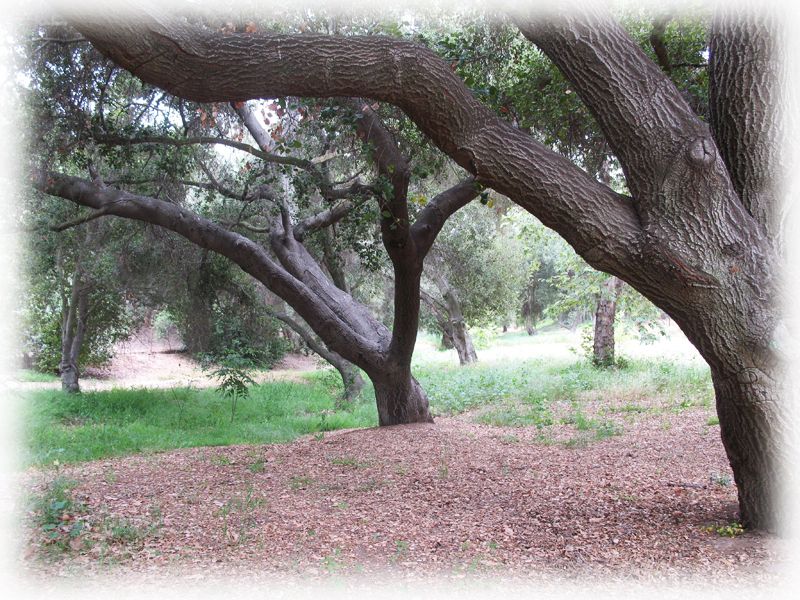 I adore these old oaks that line the Hiltscher trail. They spread across the whole middle of the meadow...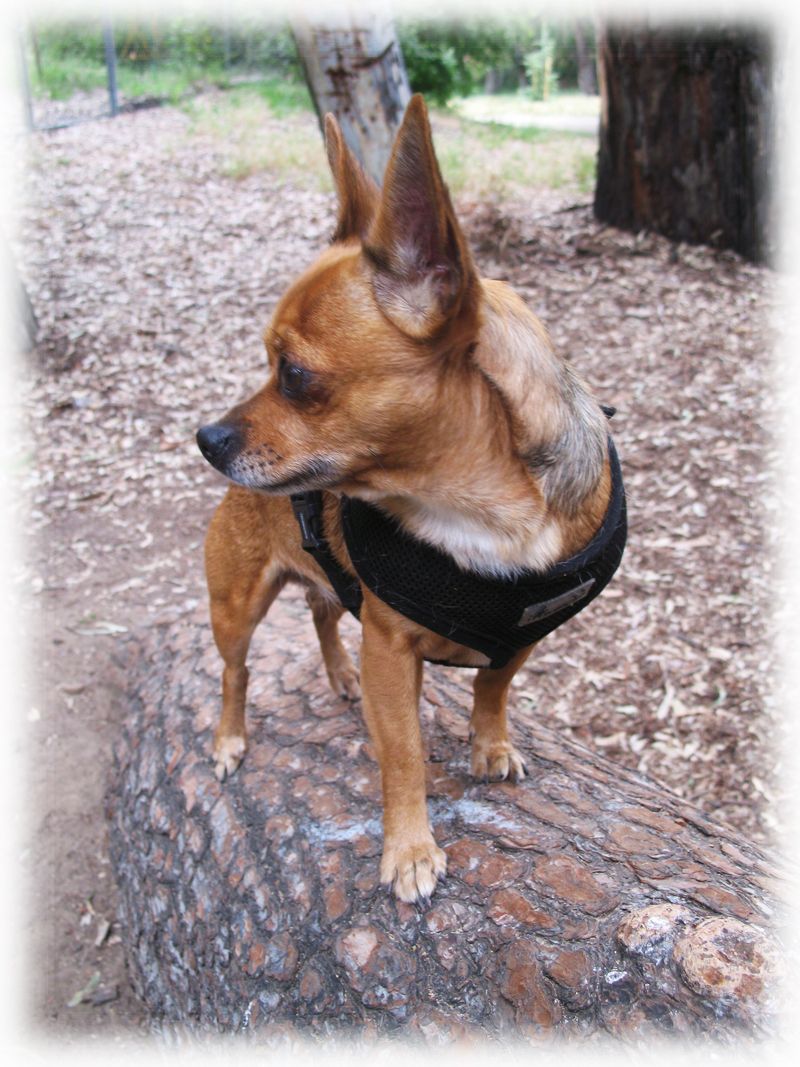 Our big dog, Mika, who has been gone for a few years, but raised up this little one, used to climb this tree on every walk. Noodge took her first crack at it yesterday, continuing a grand tradition...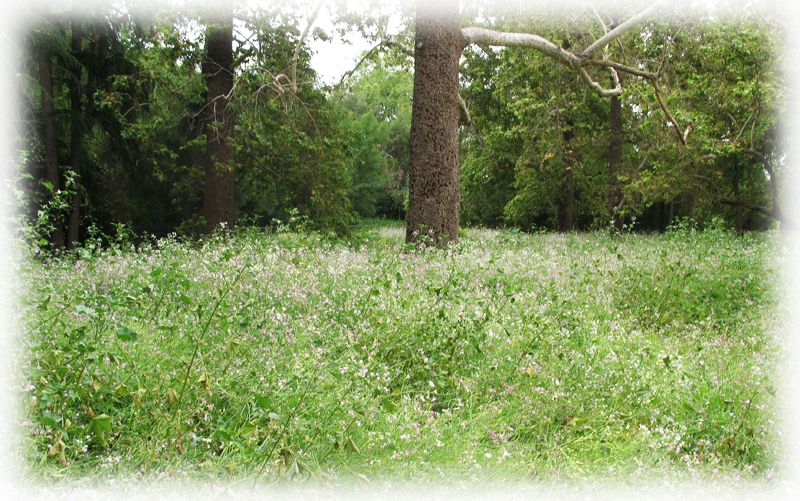 Looking back on the Hiltscher meadow as we leave for the walk back to civilization...