Trunk Show and Artist Reception
Featuring Dede Warren, Connie Freedman, and lots of cool stuff!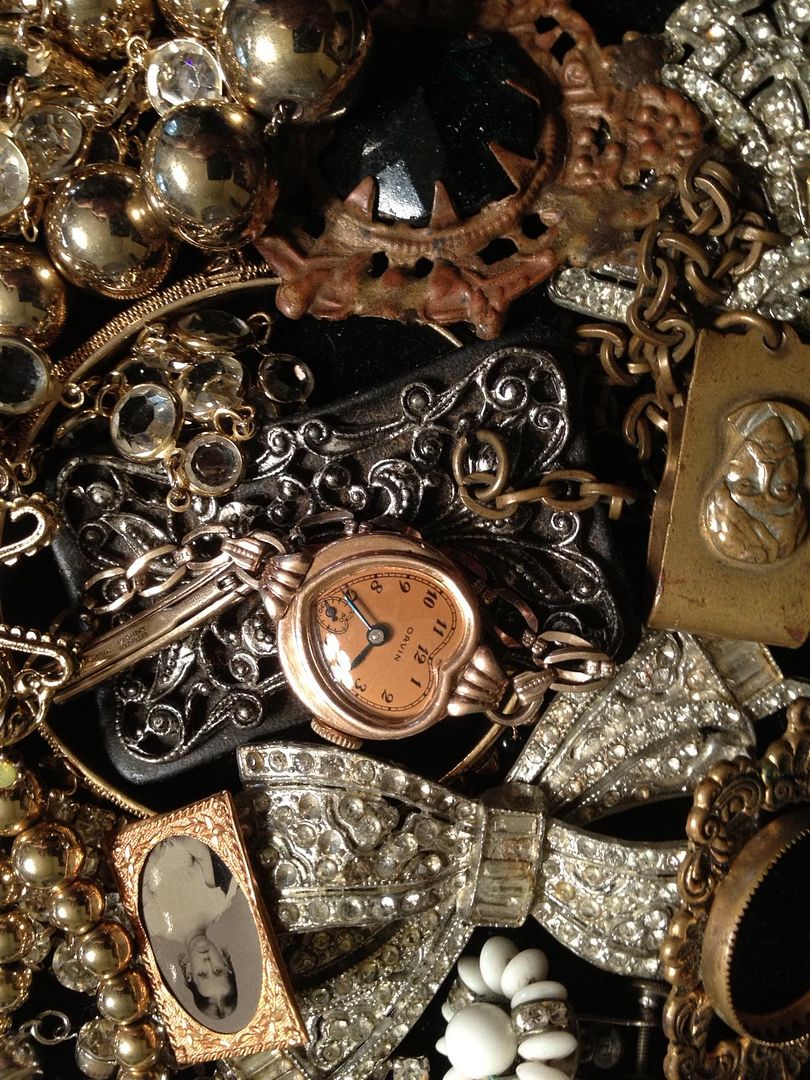 Join us for an evening of fun, frivolity,
and fabulous finds!
Meet artists Dede Warren and Connie Freedman, who will be teaching the skills
and composition workshop, "Pas de Deux," an exploration of techniques and the 'why'
of focals, complementary components, placement and assymetry in jewelry design.
Each artist will bring some of their work for display and purchase, as well as other
items from their studios.
Gilding will host its first trunk show of the year, so there will be trays to peruse,
one of a kind treasures, limited release items, and lots of fun to be had. We will be serving light refreshments, including wine, savories, and sweets.
Come join the fun!
Friday, May 10, 2013 ~ 6:00 p.m.
305 N. Harbor Blvd. Suite 101 Fullerton, CA 92832
in the Historic Villa del Sol
714-680-8893 store ~ 714-349-2069 cel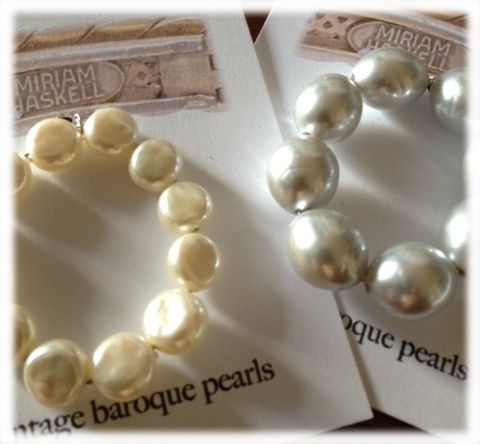 Limited Release:
Miriam Haskell Pearls from
Haskell master strands are pricey, so I am
releasing pearls from my inventory carded
in
smaller, more affordable quantities. These
pearls will include some never before seen in
the
store, as well as some old favorites that
have s
old out. Get them while you can!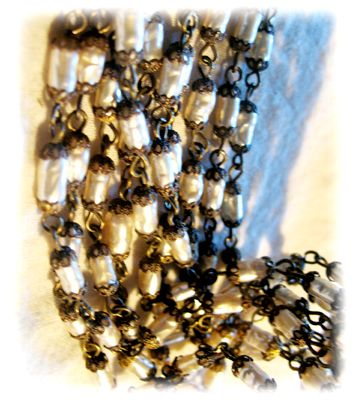 Inventory Release:
For one evening, we will take all our bead and
specialty chains out of web inventory and place
them for sale in the store, including our fab
pearl chains, czech glass bead chains, capped
and limited design chains, and 6mm round and
faceted rosary chains.
Heads Up:
Open Studio Canceled!
In order for us to prepare for Friday
night's
festivities, we will forgo Open Studio this
Thursday as we engage in a frenzy of
preparation. I am still loading up trays, pricing,
thinking of what to have on our nibbles menu,
and in general, acting like a crazy person.
We'll pick back up next week!