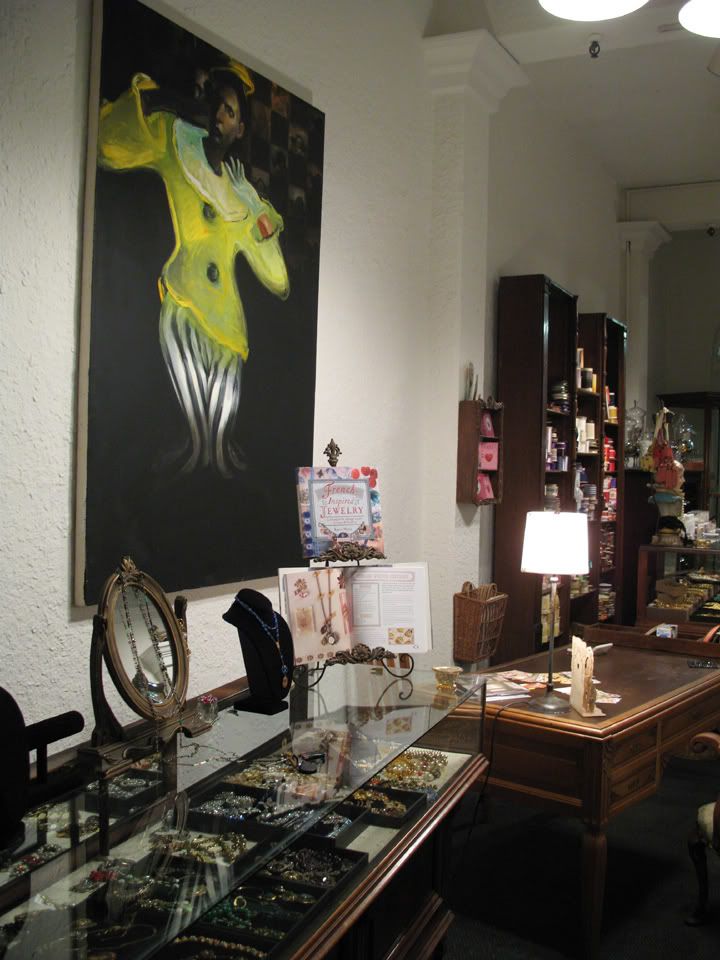 I am loving every minute I spend in the new store space. Everything looks as thought it was meant to be there, and though it meant displacing our office and all the attendant distress that required, it has all bee worth it.
At right is a view from the courtyard side of the store, with my french art deco desk and the huge Ray Turner canvas of a pierrot looking down over the store. The victorian jewelry case is in the foreground, and farther back the "ribbon wall" is once again in place with the antique and vintage findings and chain in front of it. The new work area is not shown, but I am excited about the huge square table and the people we will fit around it for classes.
Janis Logsdon will be teachnig several classes and Dede Warren will be our instructor for a wonderful art journal class entitled, "In the Company of Women." I can hardly wait. I am planning the open house, which I hope to have soon, but most likely after the office is settled in its new space. And speaking of that, I must get back to work. Monday is my in-the-office day exclusively, and I have much to attend to...