Karen Lawson will be joining us on Saturday, May 17 for an exciting class in shade embellishment. Many of you have seen her stunning shade on display in the store, and Karen will be showing us how she creates her shades, start to finish.
This hands on workshop will in several skills; Karen will demonstrate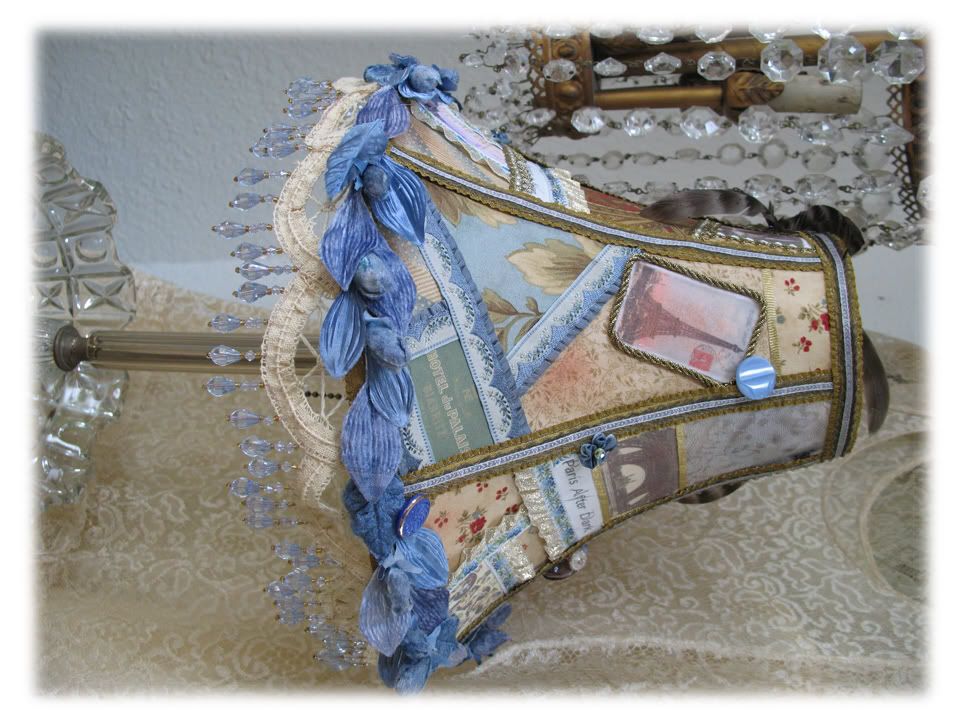 how to make three styles of ribbon flowers using French wired ribbons, as well as one style of leaf. She will also bring a limited supply of photo transfers on cloth, and will demonstrate the technique for transfering your favorite images to silk and other materials.
Class will start at 10:30 a.m. and last approximately three hours. We'll take a break mid-class and have some refreshments. Cost for the class is $45.00, payable by check to Karen. If you would like to reserve your place, please drop your payment in the mail or by the shop ahead of time to save your spot. Here's what you'll need to bring: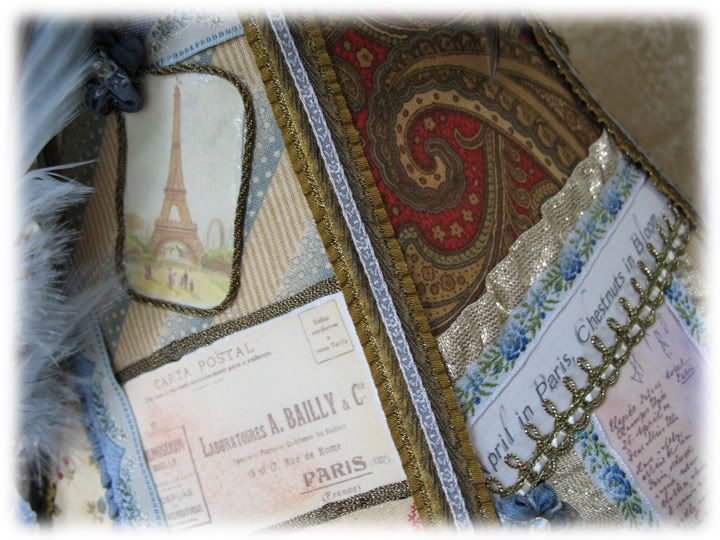 Supply List:
505 Spray and Fix temporary fabric adhesive
Fabritac glue
Fabric scraps (4-6 coordinating fabrics, roughly 1/4 yard each or less, depending on the size of the shade you plan to make)
1 Pre-fabricated lampshade (Target is a good resource)
Needle and threads to match your choice of colors in ribbons for your flowers
Wired French ribbons (Plan on 1/4 yard per leaf, 1/2 yard for one of the simpler five-petaled flowers, and 1 yard each for a folded rose and a pansy)
One pair of craft scissors and one pair of fabric scissors
Bits of lace, trim, gimp, ribbon, buttons, junk jewelry...just about anything you can think of to embellish your shade!