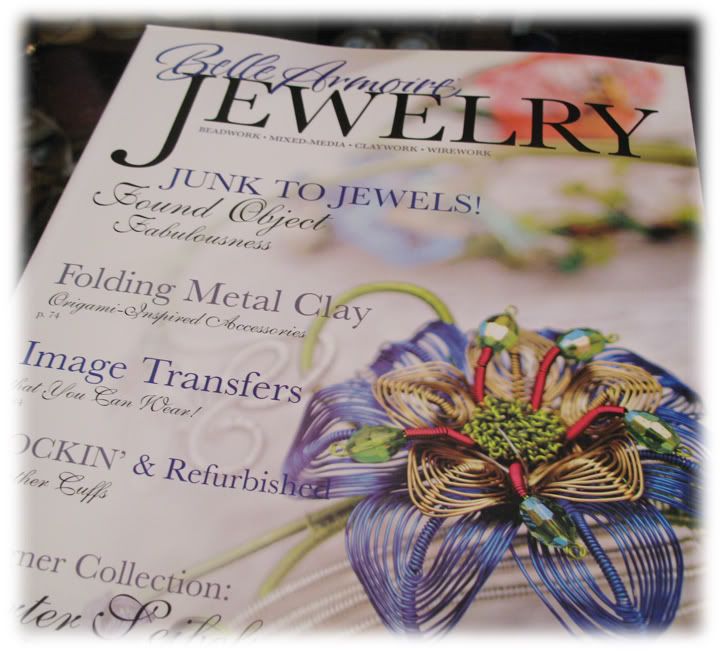 It just arrived today! Gilding will now be carrying
Belle Armoire Jewelry
, and our first copies arrived at the store today. I couldn't have been more excited to see the topic, "Junk to Jewels, Found Object Fabulousness," but then that was topped by seeing that Kelly and Ruth are featured in this issue, too!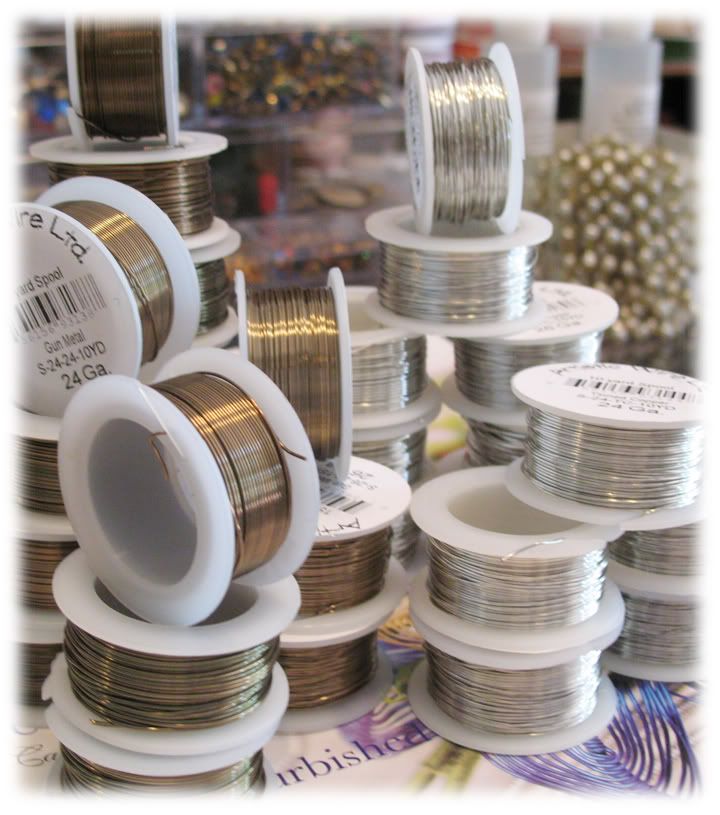 Also just in, our wire order, so stop in to get yours; everything up to 28 gauge in both bronzey colored and silver colored wires. If you have any special requests, don't hesitate to ask...I will be happy to oblige!
Also, seating is limited for Wendy's
Victorian Revival Locket
class on Saturday, so call me at the store or on my cel if you want to lock down your place...
Ciao for now, Nancy
Store: 714.680.8893
Cel: 714.349.2069