For those of you who missed the opportunity to go flea marketing at Jeanne and Dorothy Gail's on the 11th of this month, here is a little taste of how it was! After seeing these pictures, I can only image we will all be putting this little event on our calenders in very red ink and large letters! Below was an old crate filled with some satin ribbon, old berries and gilt leaves...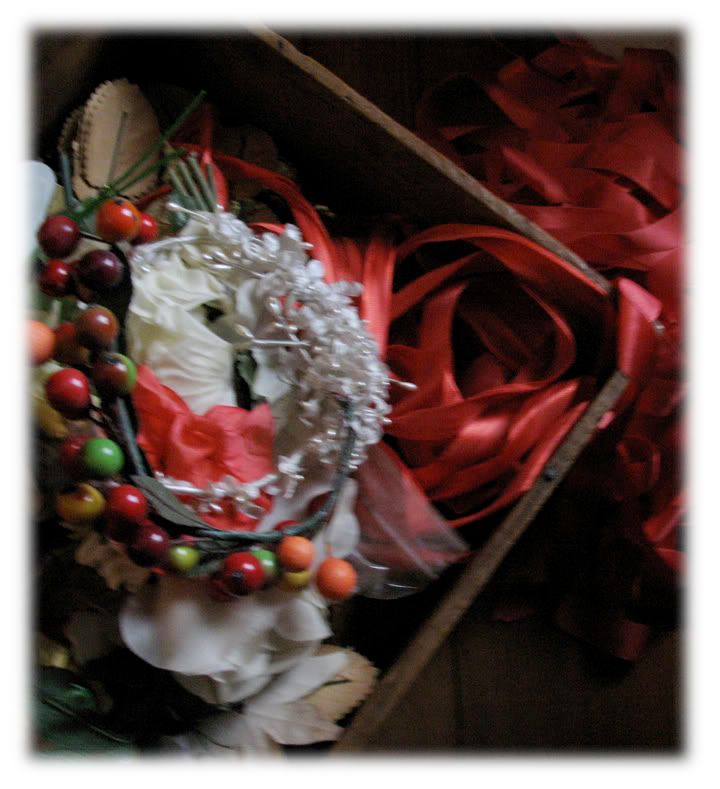 On the table in the dining room of Jeanne's adorable little cottage were so many things to catch the eye and have it rest upon: black lacquered tole trays with roses, cut glass salt cellars, beautifully painted teapots and old ceramic flowers...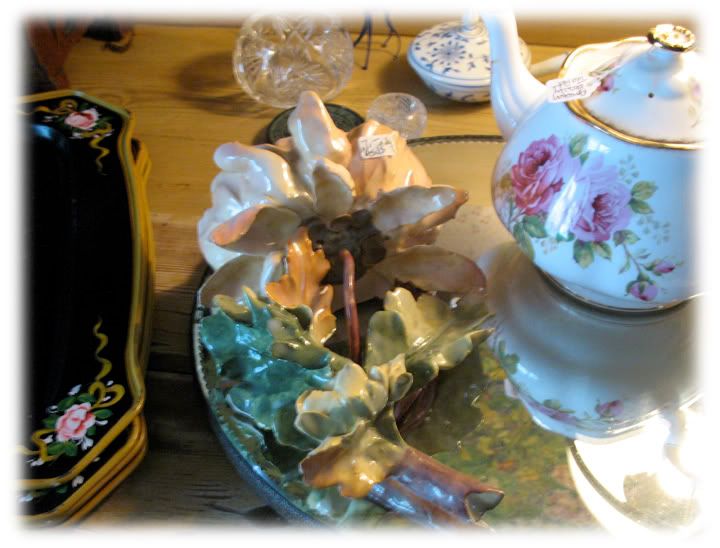 And who is not bewitched by this color green? Especially paired with stunning old teapot with the lavish gold handle and spout...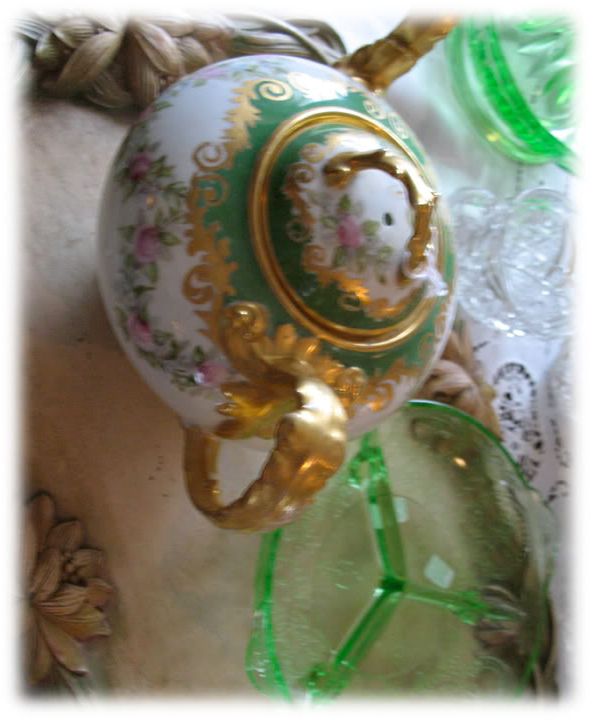 I found myself lingering in front of this little vignette in the window more than once, and couldn't resist snapping a few pictures of it. Thank goodness one came out that I could share with you. The table was a diminutive tiered side table in a delicious aged green color (original!) and stood in front of this beautiful stained glass panel. At its feet were two antique gilt panels of wood, with handpainted birds and foliage. Very swoonish!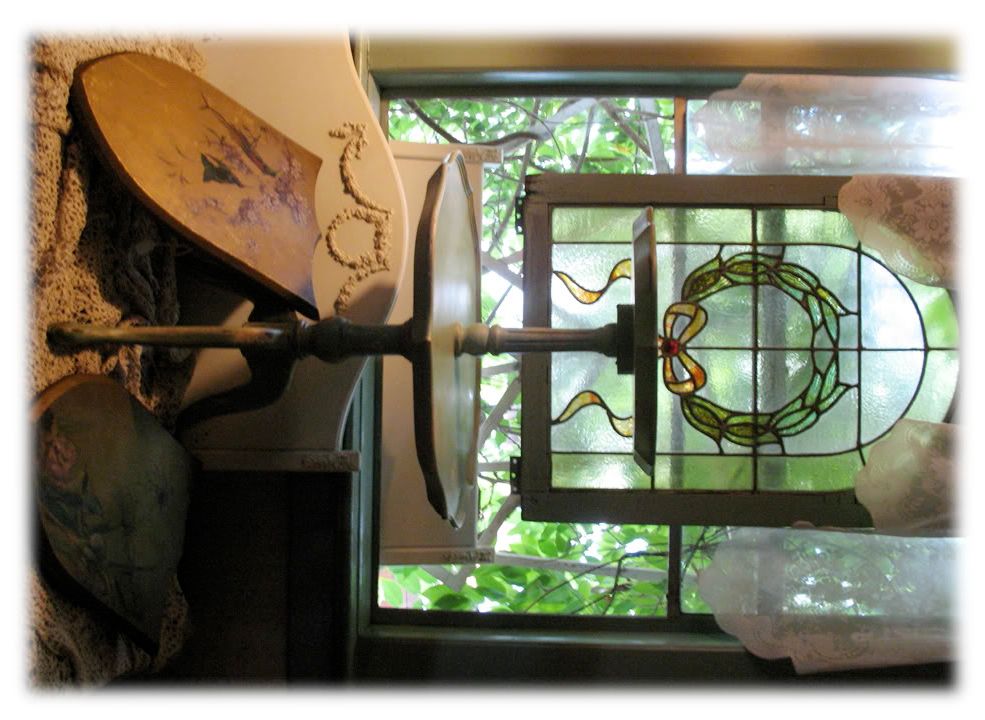 The table in the living room was loaded with silver...this is only a corner of it, including some rare and less easily acquired serving pieces. All lovingly polished by Dorothy Gail for the trip to their new homes...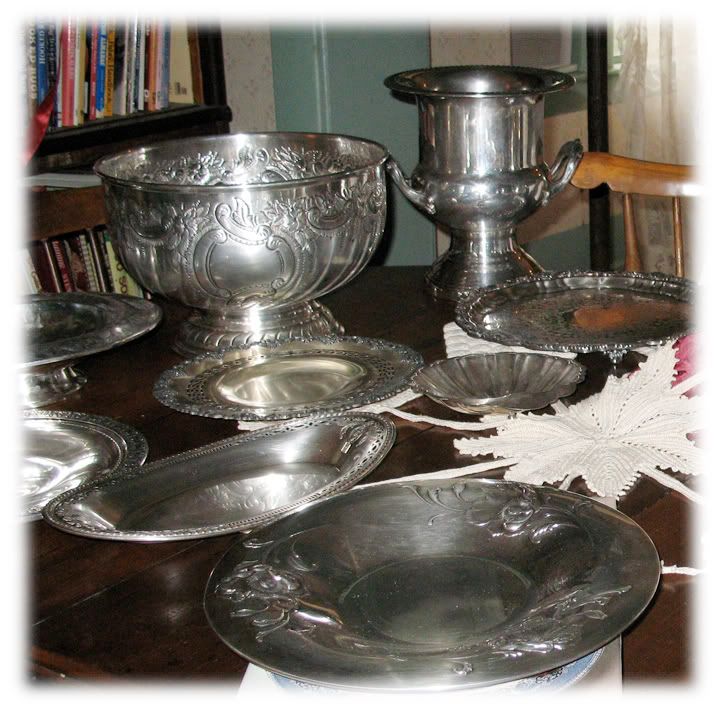 This was another favorite of mine...a wonderful sirocco wood mirror with portraits of women arrayed all around it, and a convex looking glass in the center...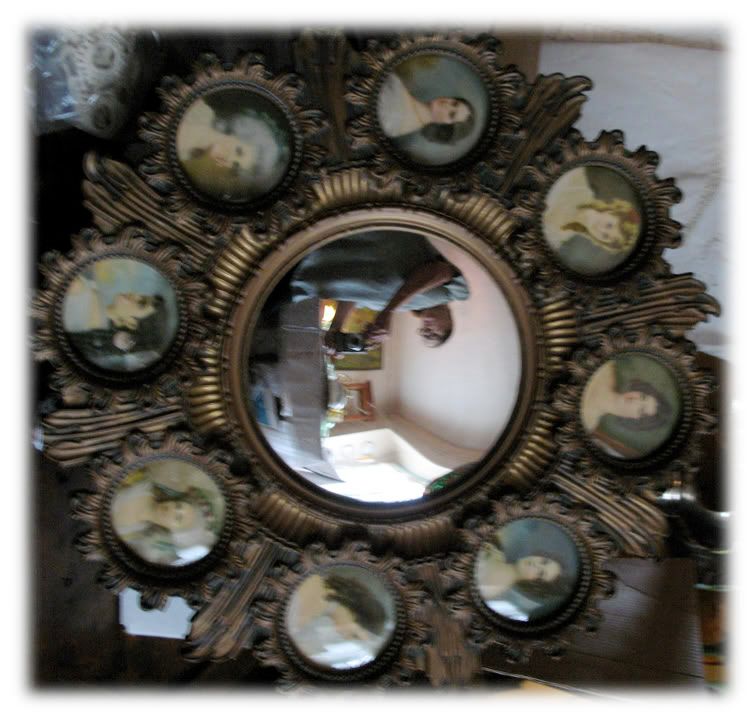 This is just a detail from a large antique pram that Jeanne brough up from the basement. Look at the lovely old wicker laced with antique satin ribbon in pale pink, and best of all, the Barbola work that went all around this lovely old stroller. You can still see the original cotton webbing strap with snaps that once held the net skirt on this old wonder. A very proud mother must have pushed a very lucky baby in this!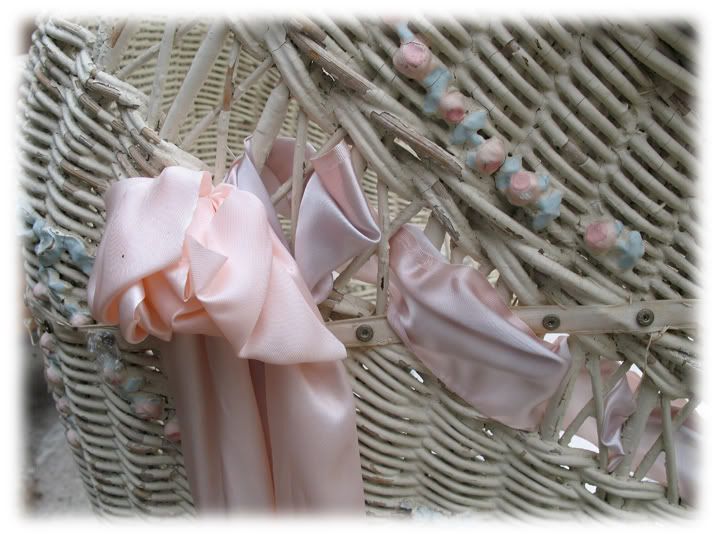 I'll leave you with a view of some of the items for sale on Jeanne's quaint sun porch off the kitchen. An old pie safe held everything from vintae Gurley candles, to treenware, antique bobbins, primitive crocks and textiles. Right across from it hung old aprons on a hook, ready to go home with some lucky girls!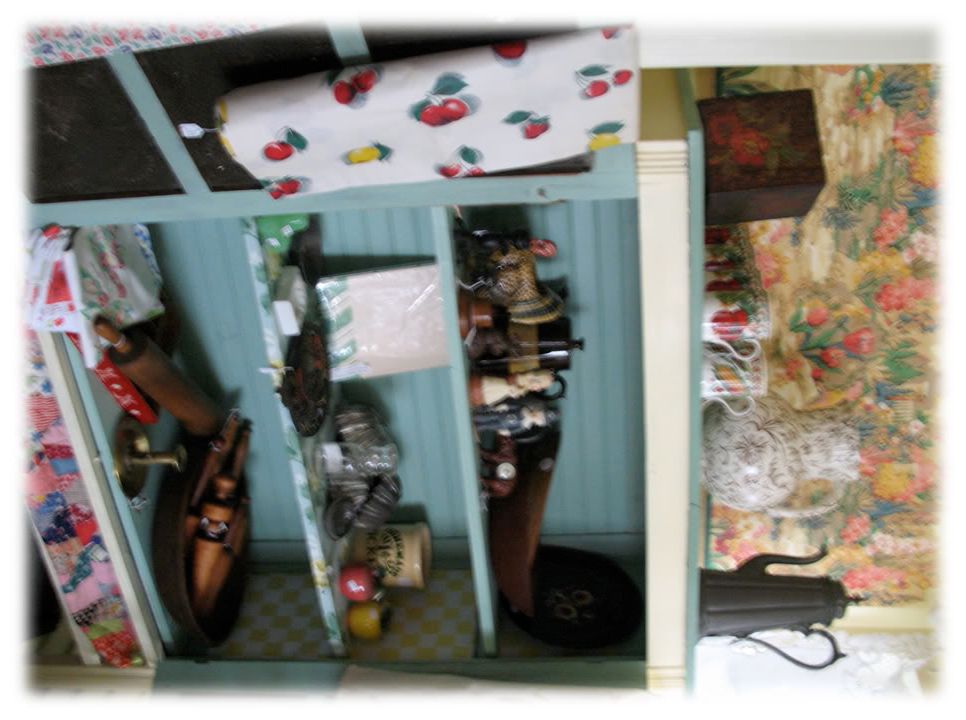 Ciao for now girls, and I know we'll see some more of you at the next sale. Stay tuned to my emails for a special announcement about a very fun night we have planned!