This is definitely one of my favorite things...a room full of women, their faces mobile with interest and laughter, sharing, taking it all in...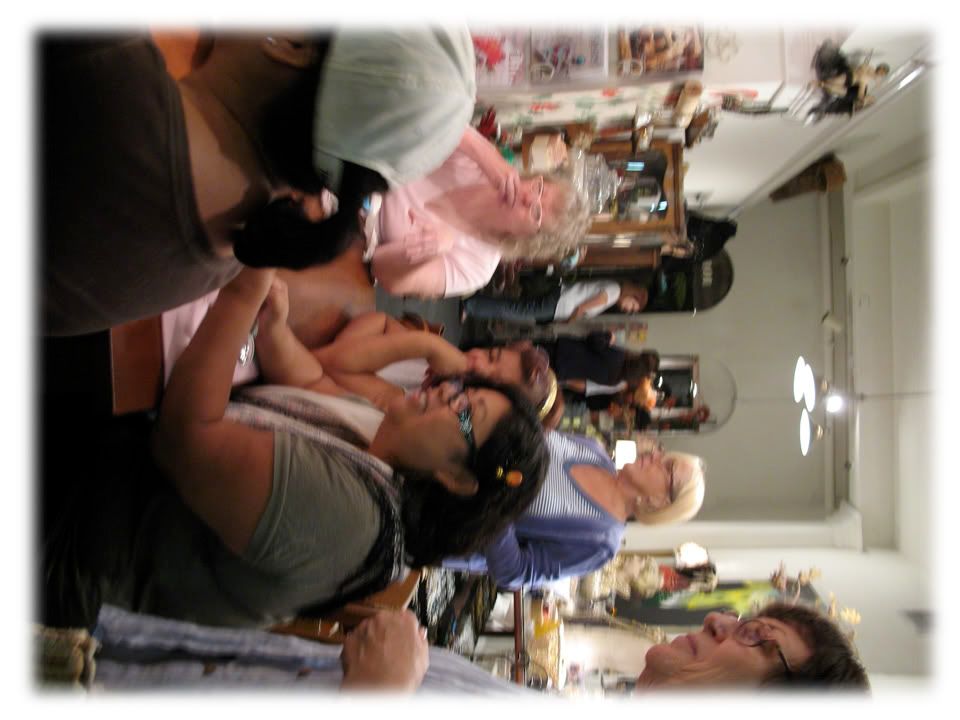 In this case, we were transfixed by Becky and her little Singer Featherweight, which she popped up in no time and was stitching away at a Halloween project. Dede sits at right getting the 411 on the tiny 16 pound vintage Singer, while Priscilla applies herself at the back of the class area with her stack of papers...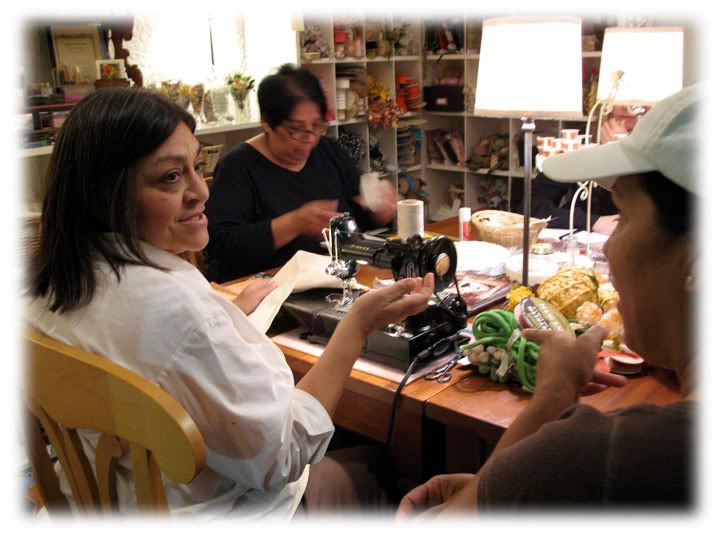 The amazing Featherweight...a glorious little thing, with old gold leaf detailing and black enamel that gleamed as Becky whizzed through her fabric. By the end of the evening, we all wanted one! Becky says they are all the rage with quilters, as you can take them anywhere....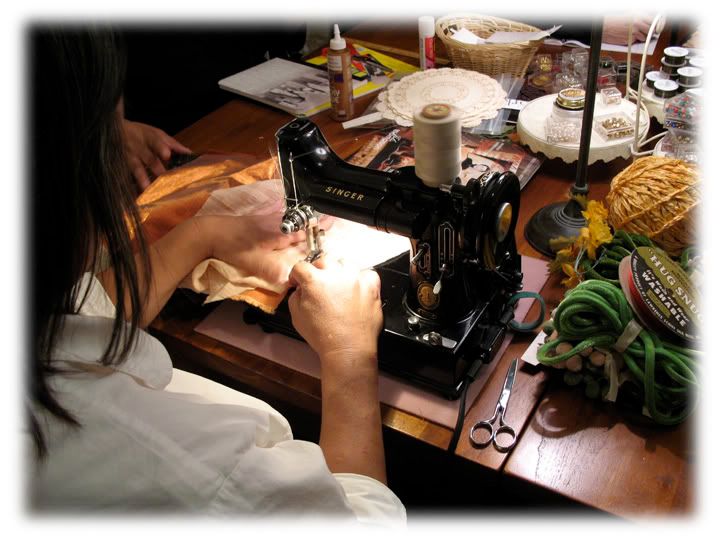 Here's Julie and Kathy, putting their heads together over something. Julie brought me the tastiest old fashioned sugar cookies with pinked edges from the French Bakery. Yum!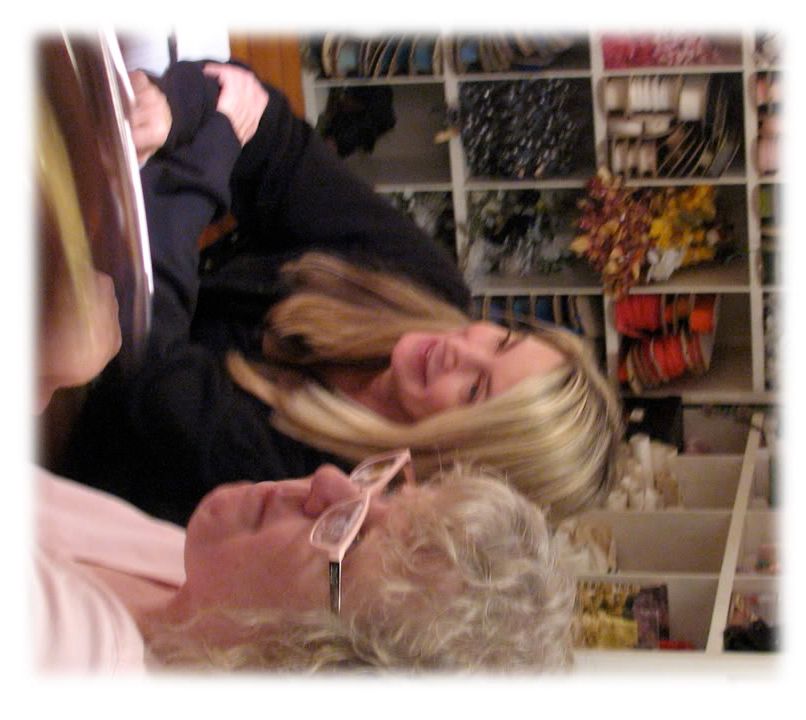 Kathy has been driving me wild with these bracelets she is beading...they are the most luscious confections of all sorts of pearls; every shape and kind you can imagine, massed into one huge cuff. Here's the closeup...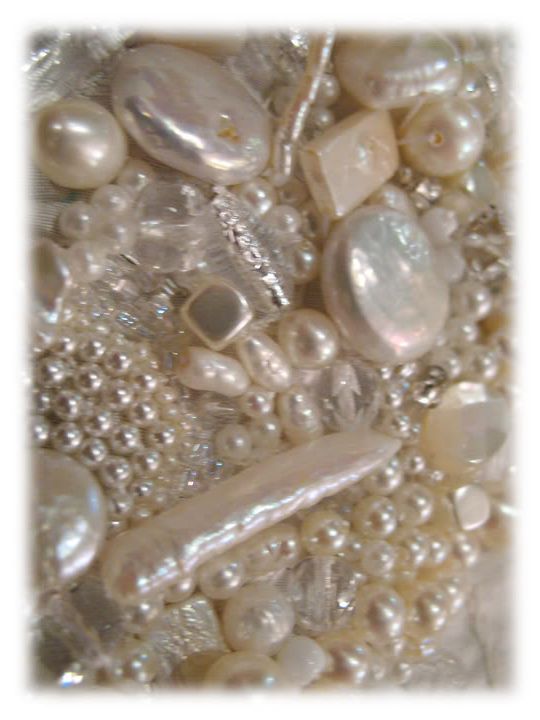 And below, two in progress. Aren't they unbelievable?