About two hours into Dede's class, this is what it starts looking like...a lot of fun! As you know, there are no rules with Dede, and her classes are all about fun and freedom and trying new things. This one was no different.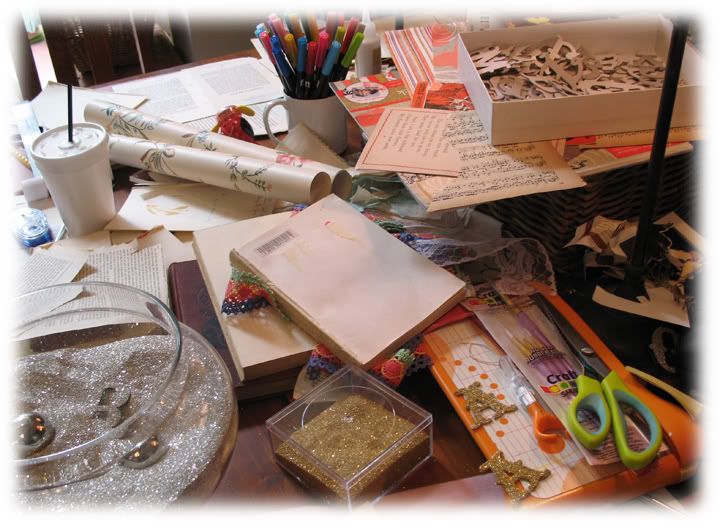 Paper was stitched onto journal pages, fabric scraps and bits of lace and trim, too. It always amazes me how popular the stitching station is, once people get the feel of how easy it is. This is not your grandmother's sewing class, girls!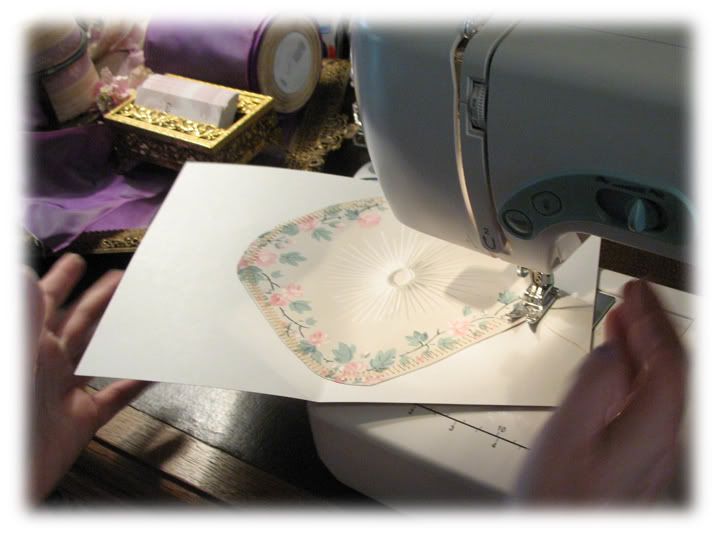 Glitter birds fluttered down to become embellishments, paired with pre-Raphaelite illustrations sealed under wax and distressed...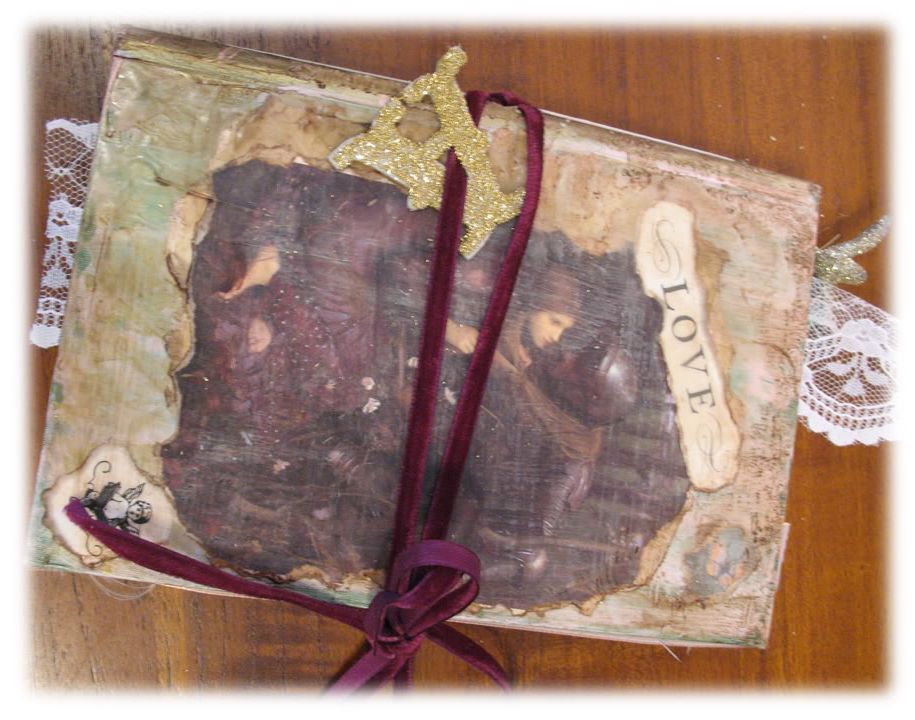 Silk rondele trim framed sweet images and was paired with an old ivory ring, a tiny tag and vintage forget me not blossoms....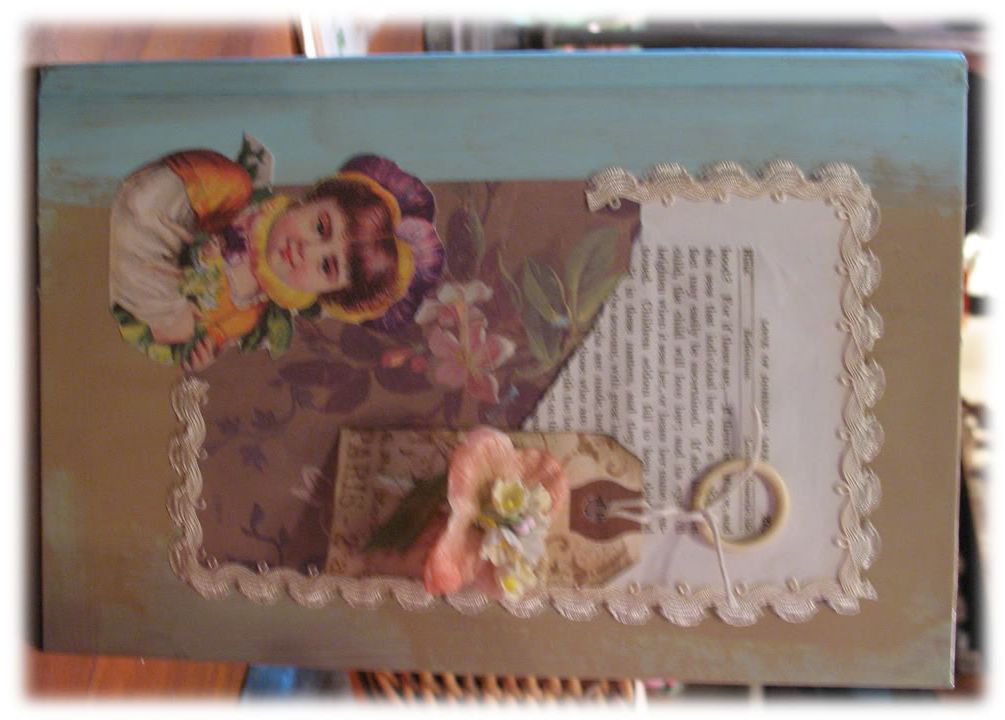 I love the inclusion of the old "discard" stamp from this library book that gave its life to become this beautiful art journal. What a beautiful message: "Discard old ways," paired with lovely old cuts of a caterpillar and a butterfly. A wonderful transformation, indeed!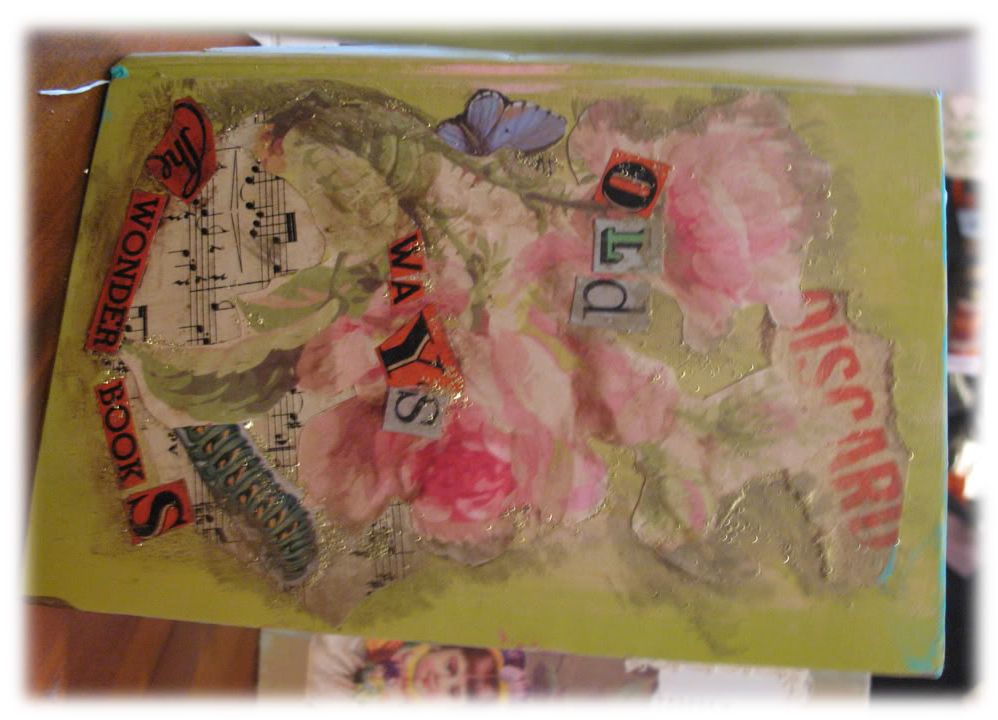 Here are just some of the books created in the class...
...and some of the women who created them! Our little "class photos" on the steps of Gilding the Lily have become somewhat of a tradition; some of our students are not pictured, as they left earlier. Here you see Maria, Pearl, Ada, Nancy, Theresa, and our Dede.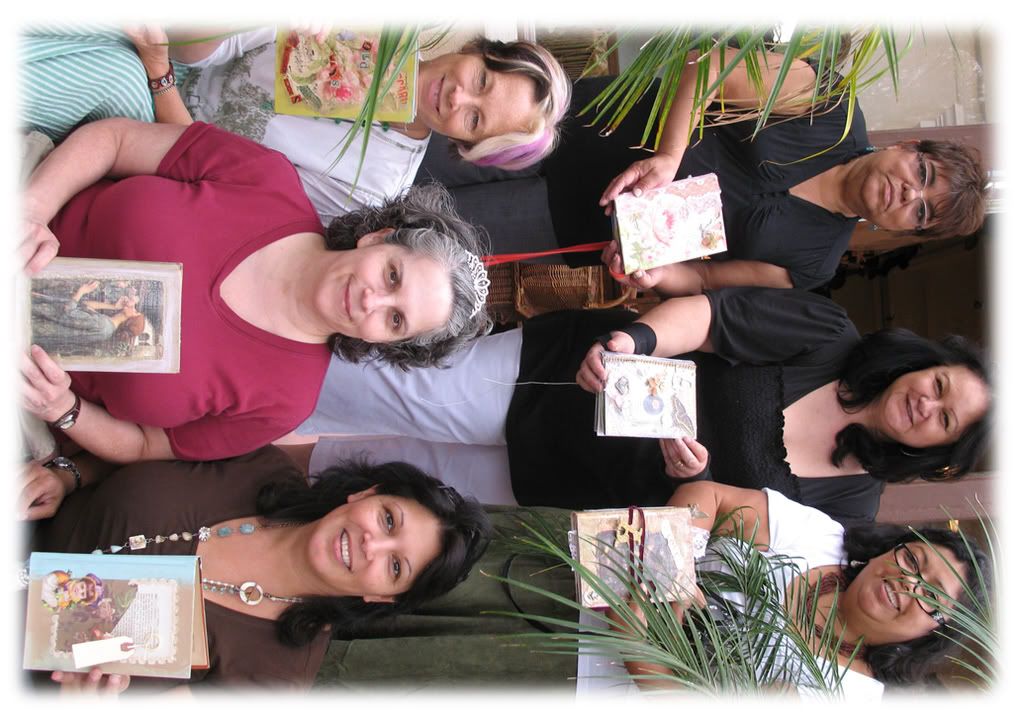 Thank you, ladies, for another extraordinary afternoon...I am always enchanted by what you create, and blessed to be in your company!