Wednesday found us gathered around the table again, this time in the delightful company of paper artist Priscela Magdaleno, who brought us a class on creating adorable gift boxes with art papers, crepe, scrap and more. Priscela's easygoing manner and teaching style made her class an immediate hit...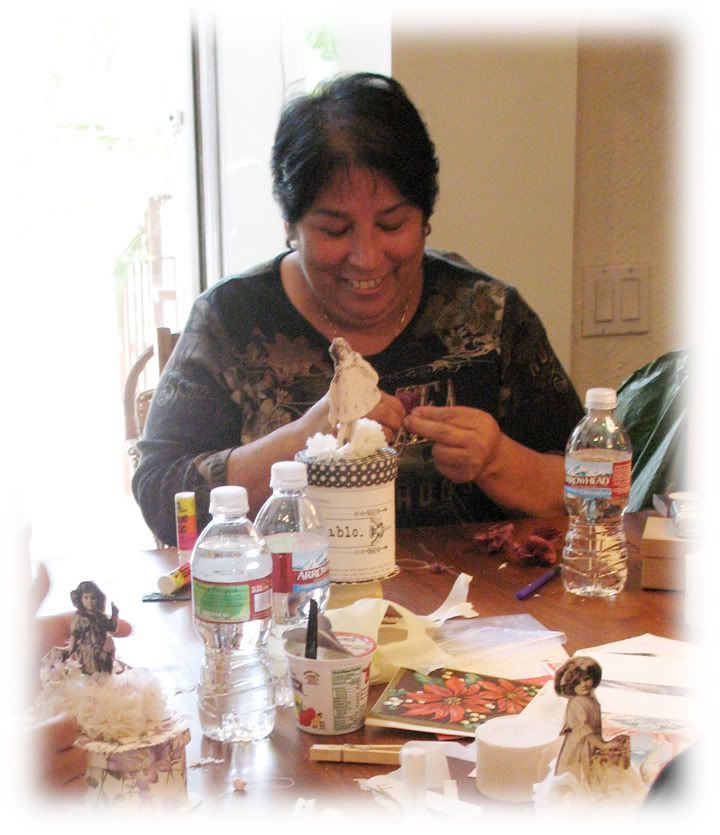 Following are some the creations from class: Everyone chose their own theme, from sweet little pastel confections to Christmas themed boxes topped with tiny bristlecone trees and trims...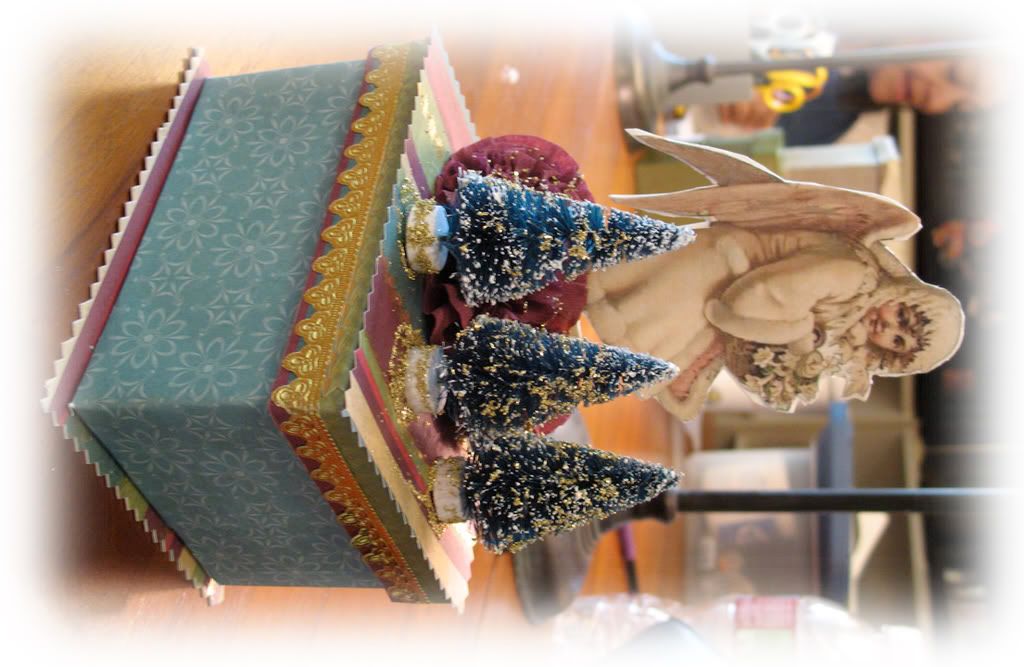 Tiny little forget-me-nots nestled inside ruffled crepe roses on this pale lavender box...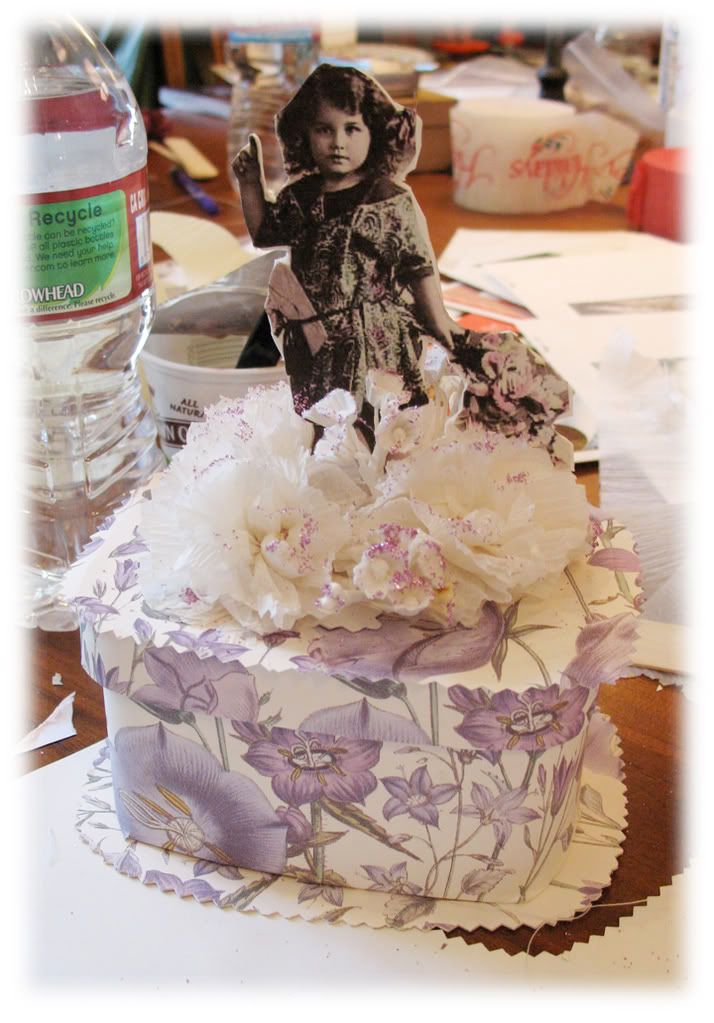 Here's Dede and Robbin, fresh off their inaugural Artist's Studio retreat, relaxing with a little paper play....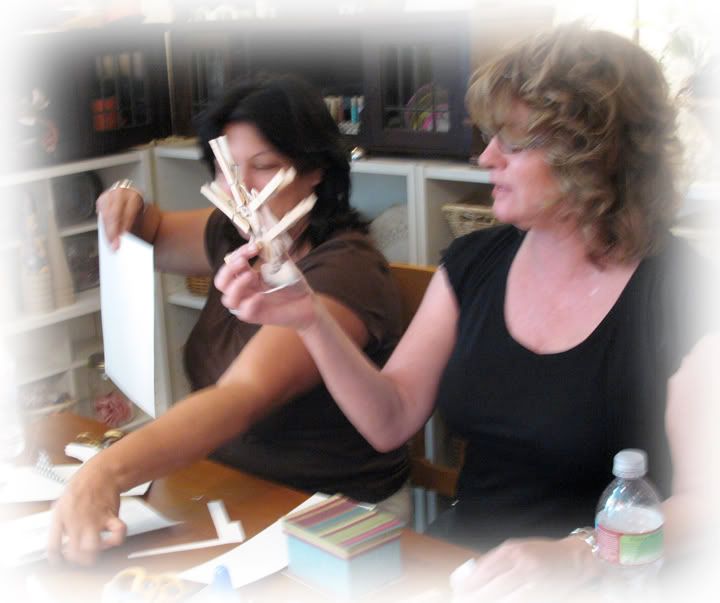 Nancy DeLine's holiday themed box in progress....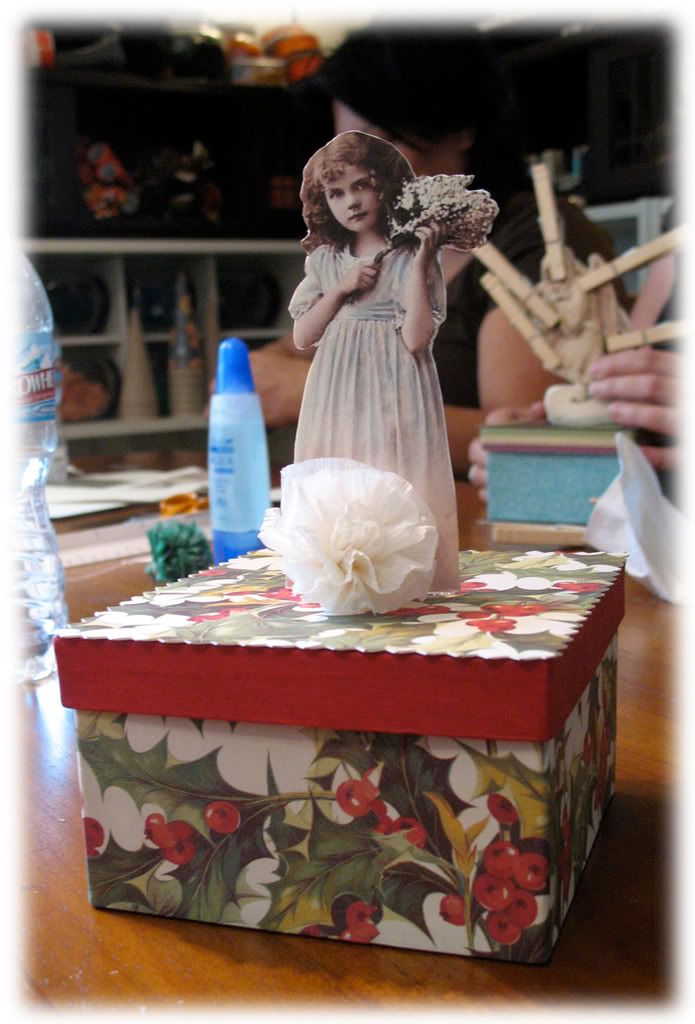 An austere yet sweet creation from the hands of Dede, all in black and white...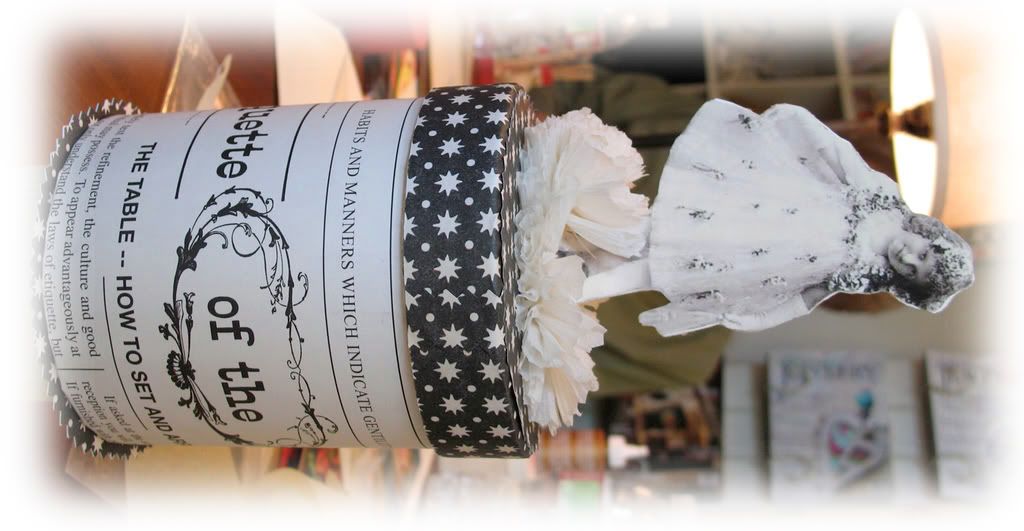 We're trying to schedule a couple of more classes with this talented artist, both of them holiday themed. Priscela is transitioning to a new home, so we will keep our fingers crossed that we can tempt her back again soon!