Look at these frothy little bags of goodness, all waiting to be transformed into Kristen's delightful "Ethereal Joy" banner. A beautiful presentation, just like getting a present...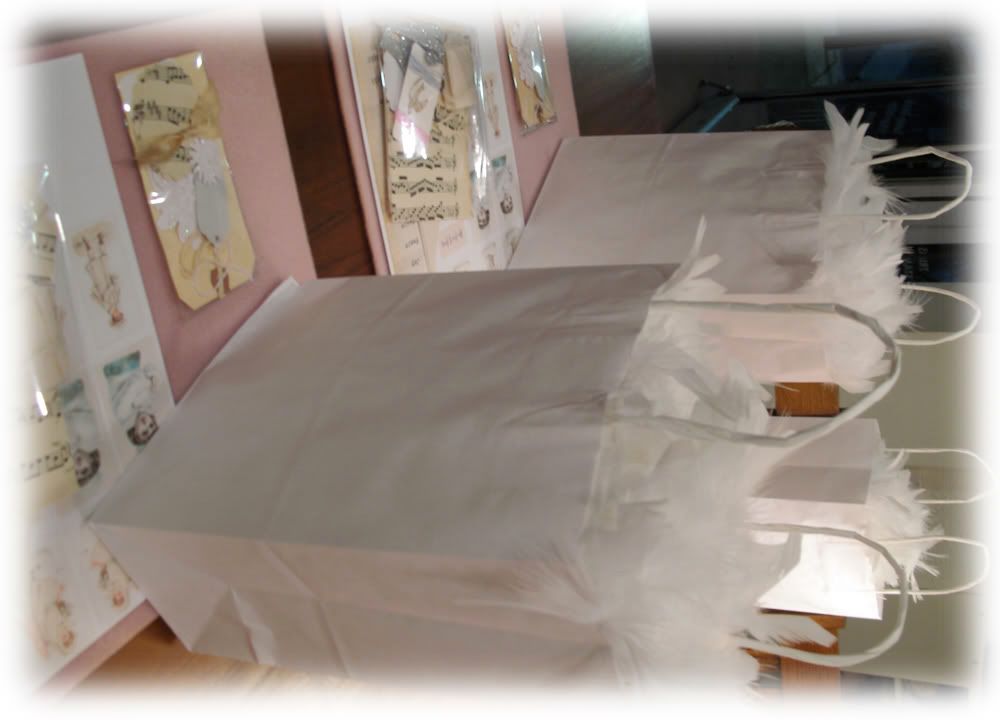 ...and even more goodies tucked in beside them; lovely old sheet music, glittered letters, scrap, tags and more.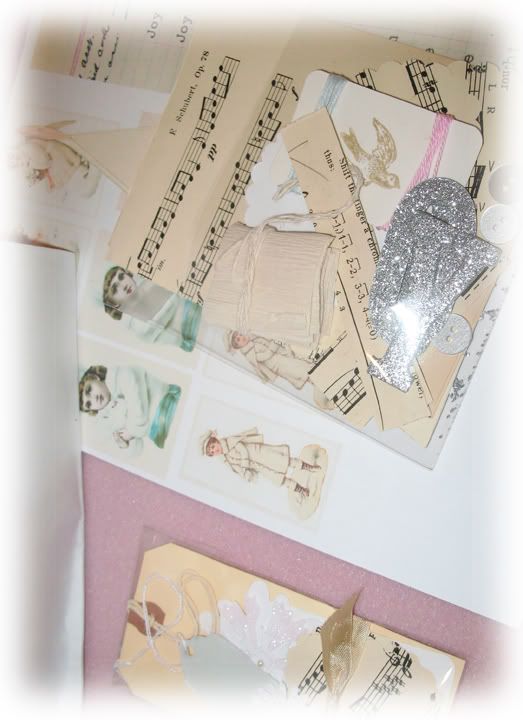 Here is the artist herself, teaching her first class at Lily. Those who attended Kristn's class now know what a wonderful and sweet person she is, filled with talent and goodness in equal measure! We are looking forward to her next class, "Links of Love," in January...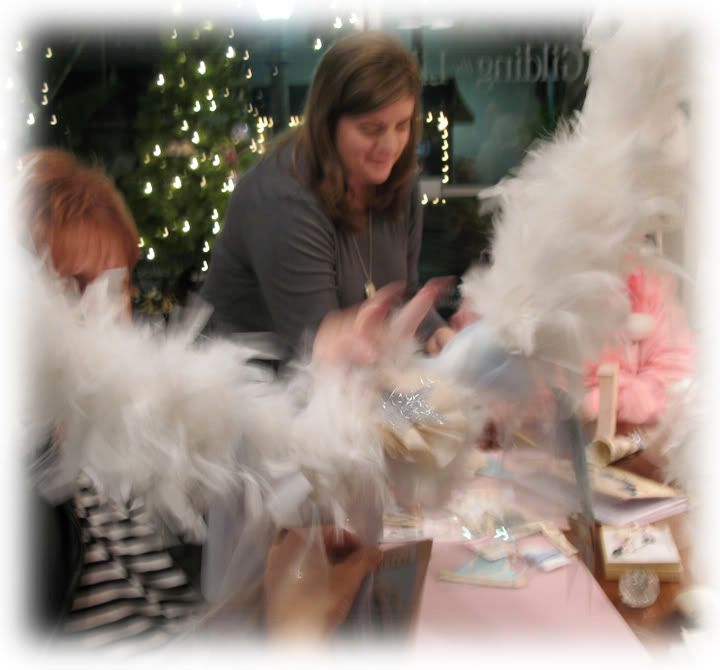 Heads down and hard at work! The feathers were flying in this class, and that's no joke! Here you can see tulle and feathers being worked together, and a set of the beautiful banner flags with the glittered letters...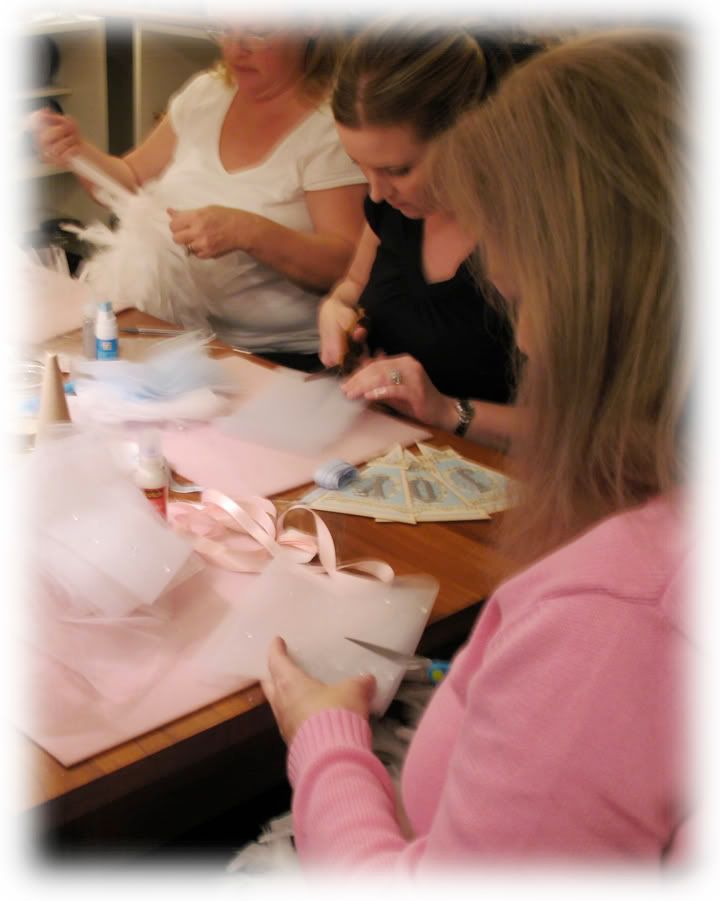 Beautiful, and indeed ethereal! The banners were lovely to behold, and a wonderful evening was had by all. This was also our first evening class; Saturdays are pretty much booked out through April, so we are now scheduling classes on Sundays and Friday evenings. Stay tuned for new dates!