Robin Dudley-Howes joined us again, this time for her class in jewelry design and composition using cold connection techniques and tools. Check out all the tools and gadgets Robin brought with her, and she explained the uses for all of them, demonstrated them and gave resources as well. Tons of great information, plus a great class...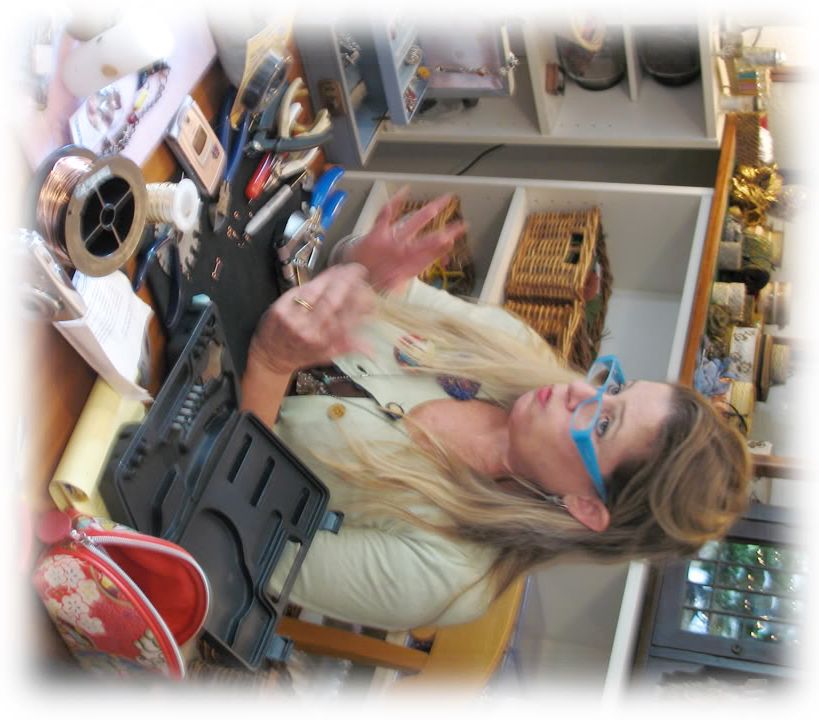 Students brought their own bits and bobs to work with, and this was Pearl's stash, which included some awesome old earrings she was repurposing, chandelier crystals, rhinestone findings, old brooches, filigrees and more...!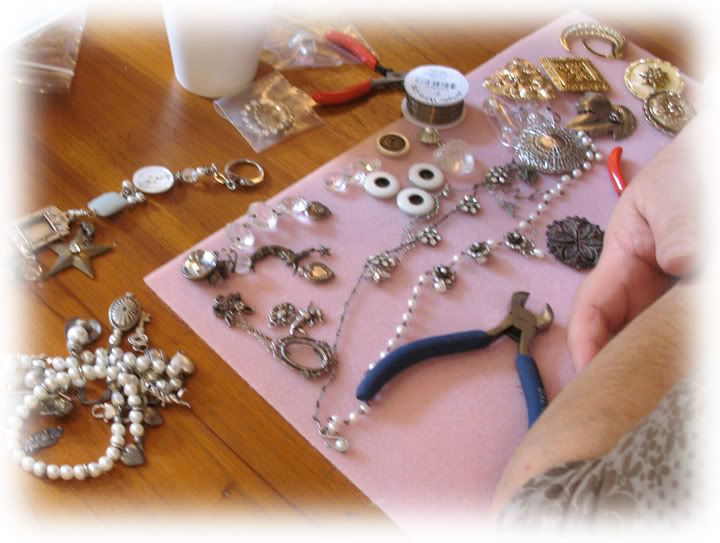 Below you can see the bones of Pearl's necklace taking shape. She incorporated old baroque pearls, buttons, beads, rhinestone rondelles, and a beautiful chandelier cyrstal with an incised design in it. Really great stuff, and can't wait to see the final on this one....