We had a delightful group of moms and daughters visit last weekend, and we prepared some projects for them, and they spent the afternoon creating some wonderful little holiday gifts and stocking stuffers. A couple I know, were going to favorite teachers, and some left around the necks of the little artists themselves. The rest are now in the store as make and takes. Pictured below is the Snow Baby necklace, featuring vintage filigrees or lace edge findings, old brass bezels and magnifying lens. Choose from our selection of antique images, and complete your necklace with vintage chain, faceted glass bead, and clasp.
Cost: $10.00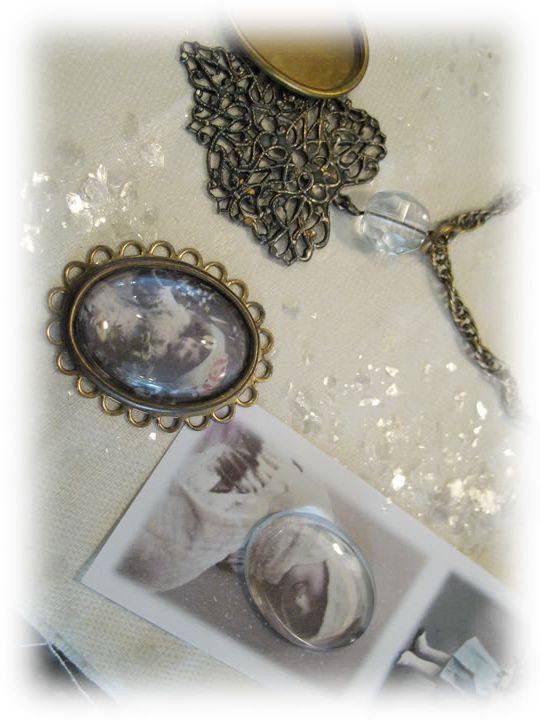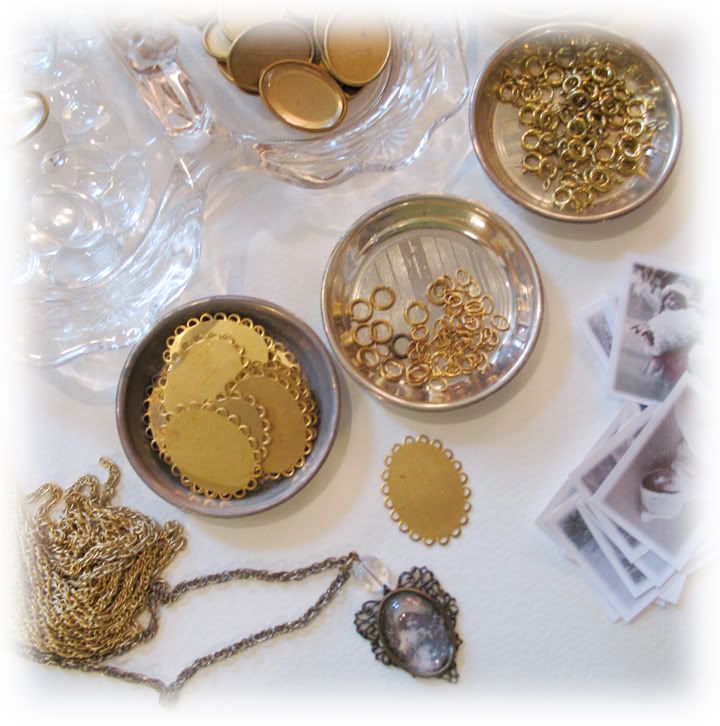 These were a favorite, too. Simple to do, but oh so cute! Vintage brass frames with their own bail frame your choice of vintage Christmas stamps dating from 1940-45. Finish them off with a large brass ring and thread some vintage seam binding through for a holiday necklace or feather tree ornament.
Cost: $7.50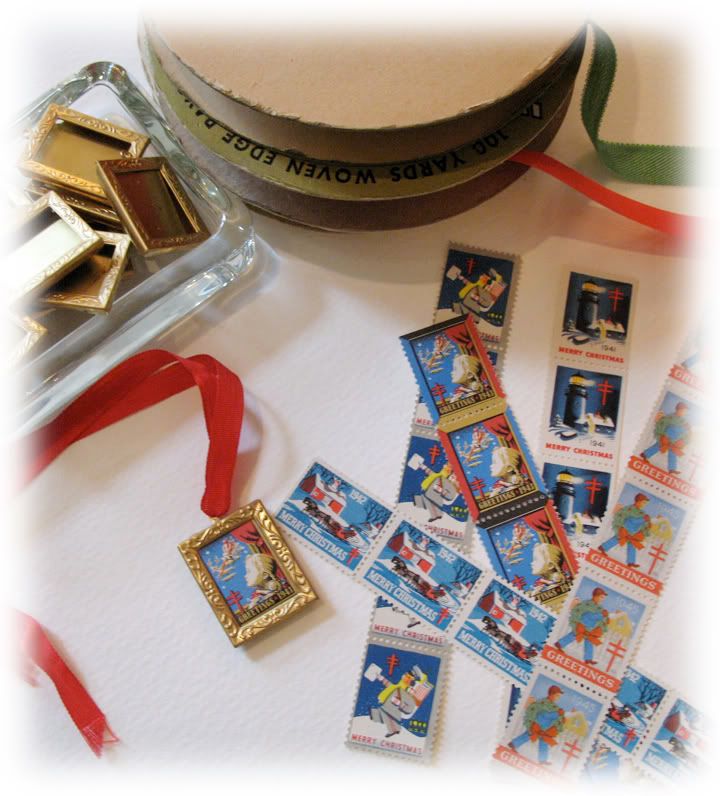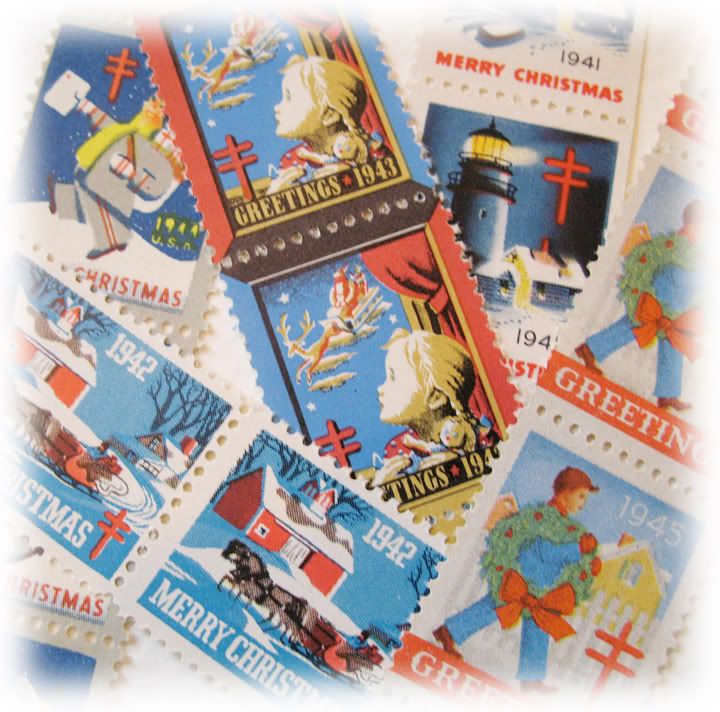 Last but not least, our little Christmas messages in a bottle. This easy little make and take features a diminutive glass bottle which you can fill with mica or glitter, the message of your choice, and tiny holiday glitz. Finished with a hanging loop in the cork, 24 inches of vintage brass chain, rings and clasp, it says 'Merry" indeed!
Cost: $5.00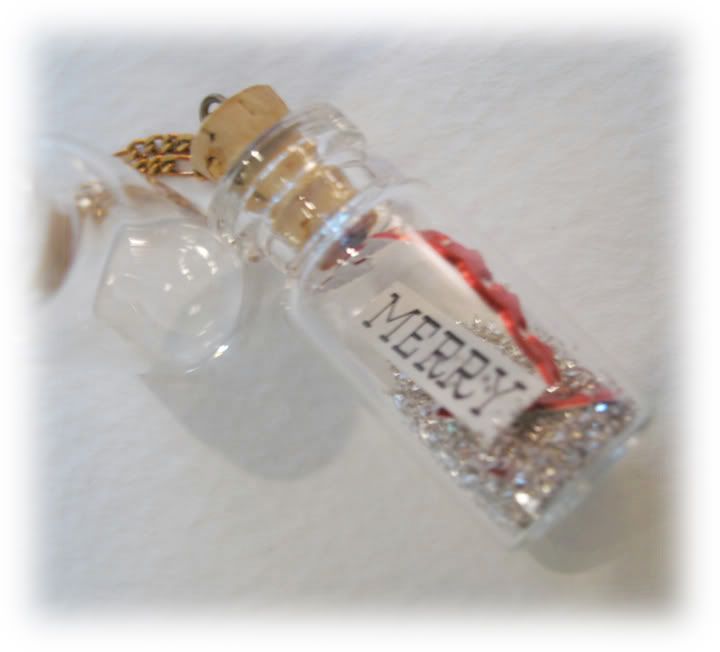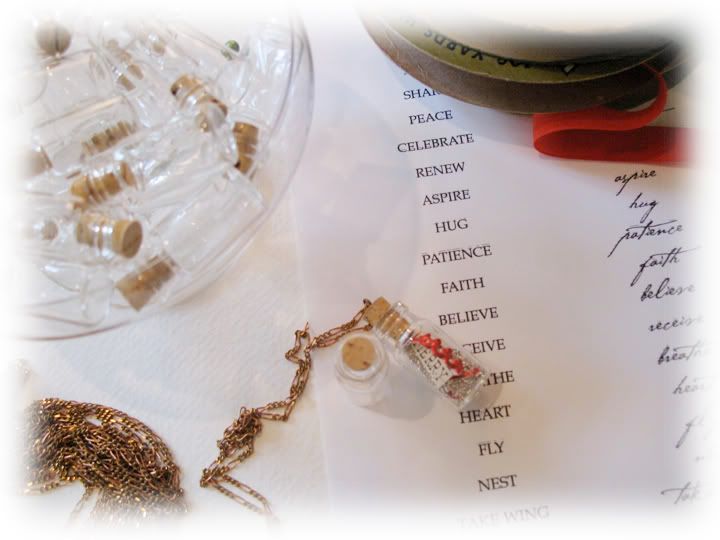 Supplie are limited to those on hand for these projects. Pop in soon to get yours, or call to schedule table time!