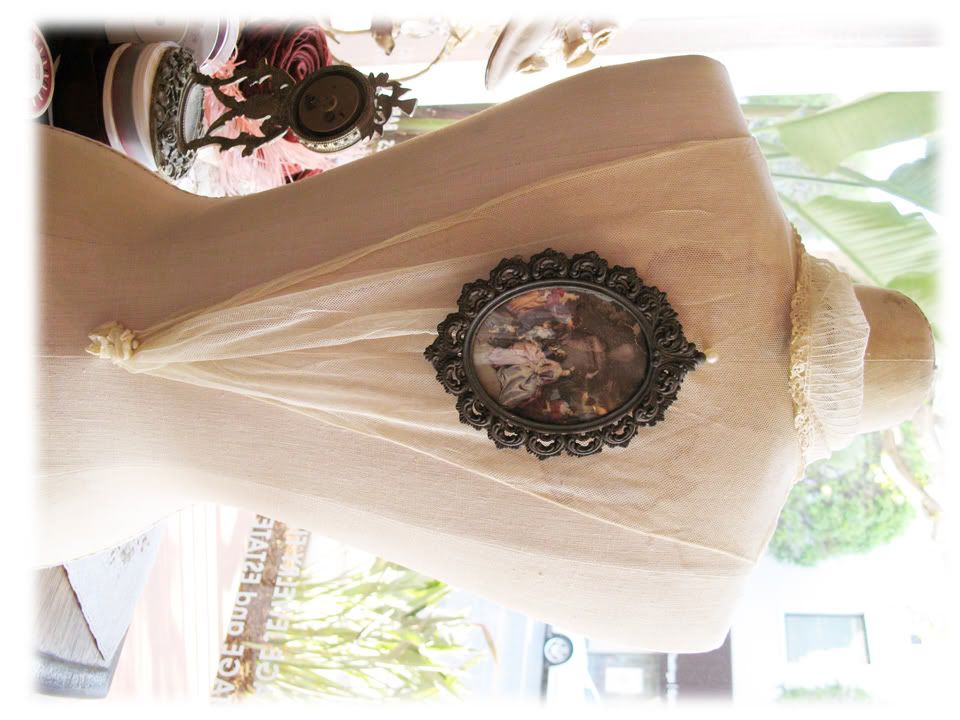 On class day with Kristen for "Links of Love," we had a little Marie in the air at the shop. Just a few hints of it here, in the folds of an antique lace collar framing a diminutive French print in an old brass frame...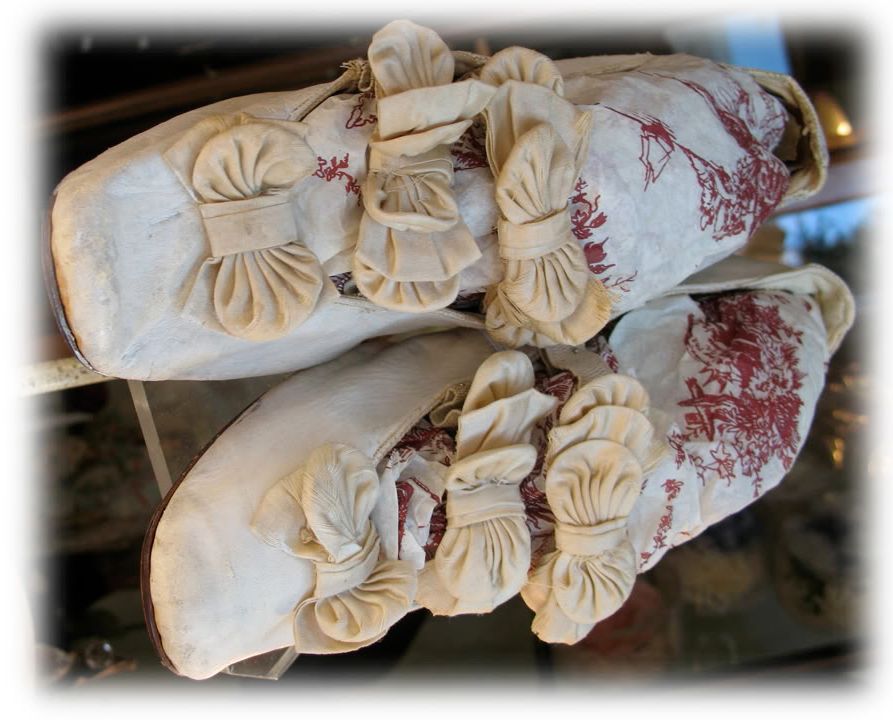 She tip-toed through the shop while we worked in her soft, kid-glove slippers with the Louis heels and rows of silk satin bows...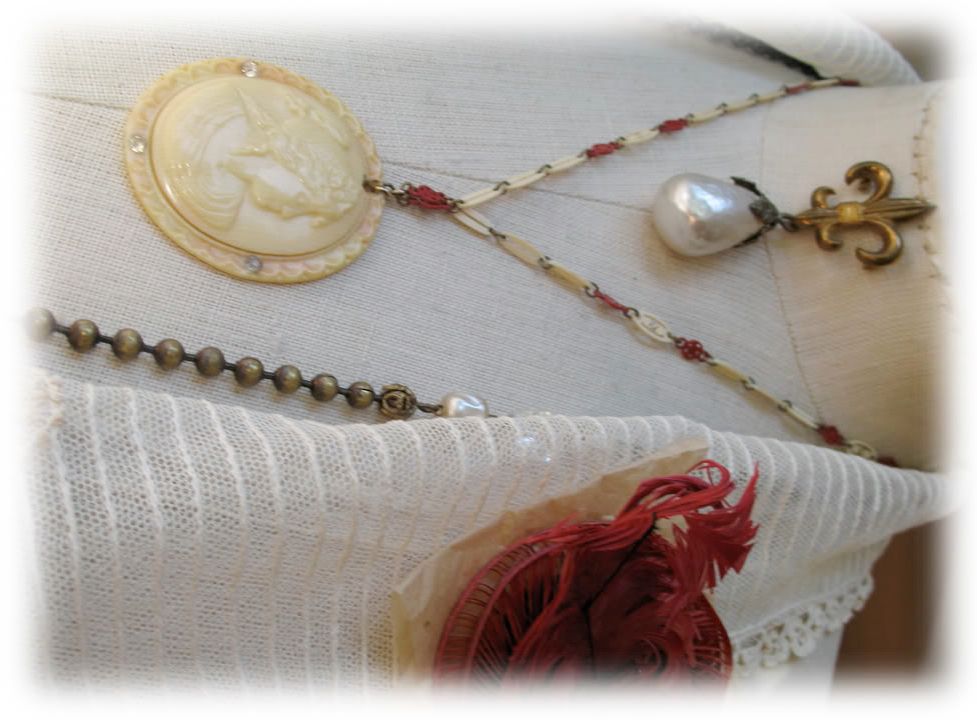 We caught her out of the corner of our eye making a "cameo" appearance, and saw her lustrous crown jewels clasped at a mannequin's throat...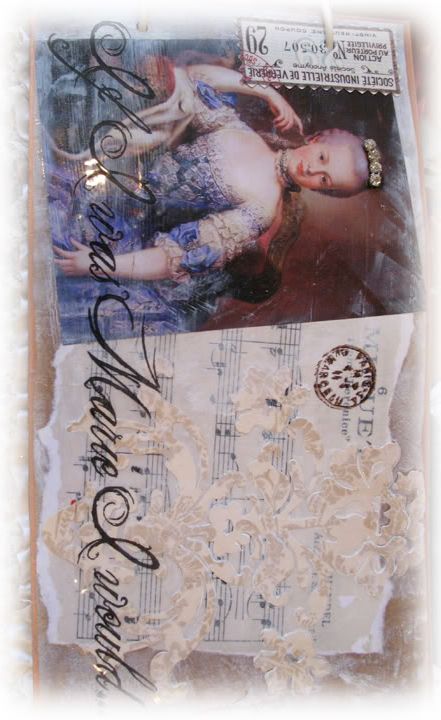 We were graced with her presence in the pages of Maija's lovely journal, each page lovingly created by an individual artist...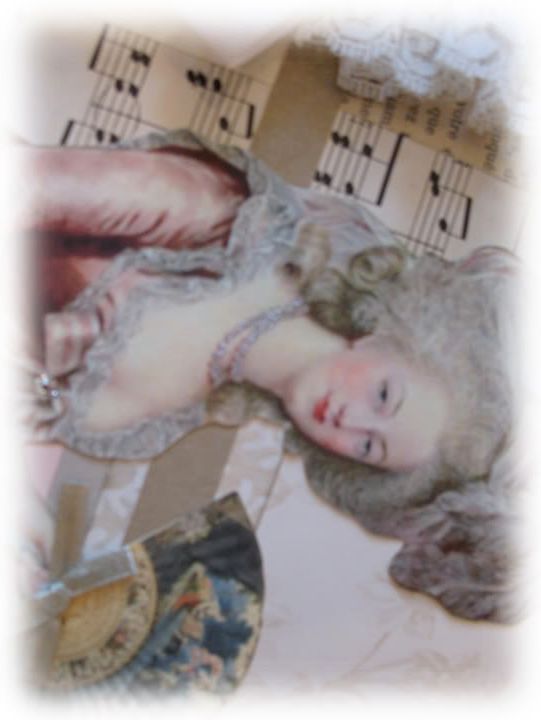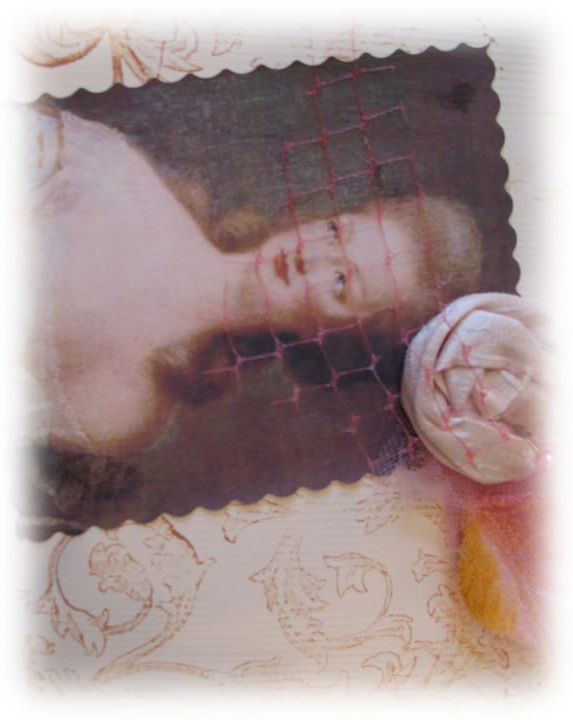 My class photos, finally retrieved from the cantankerous Canon...here is our
Kristen
, wearing her adorable pinafore created for her by
Ruth
...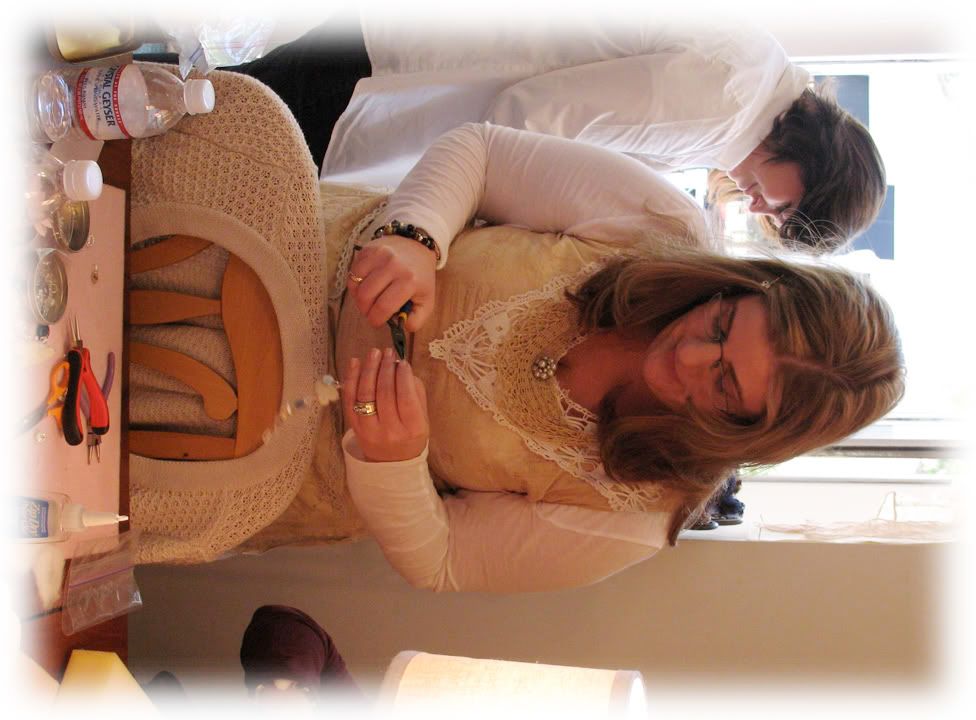 Here is
Maija
, who incidentally was wearing earrings created by
Robin Dudley-Howes
....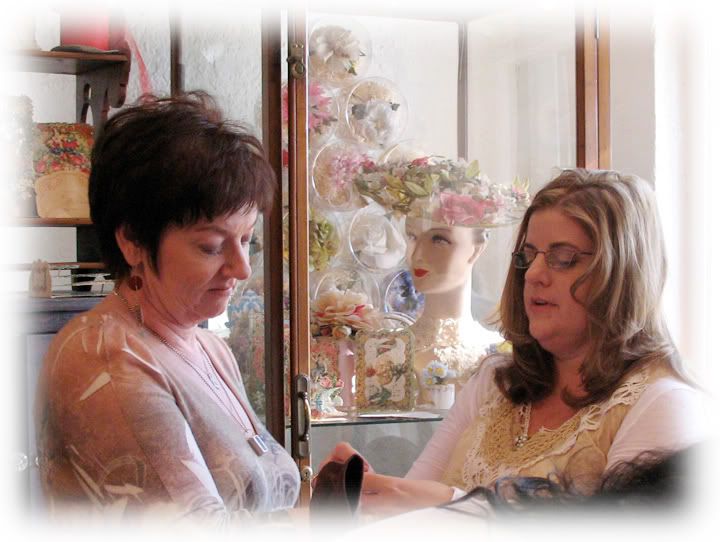 Here is Alicia, falling in love with needle felting!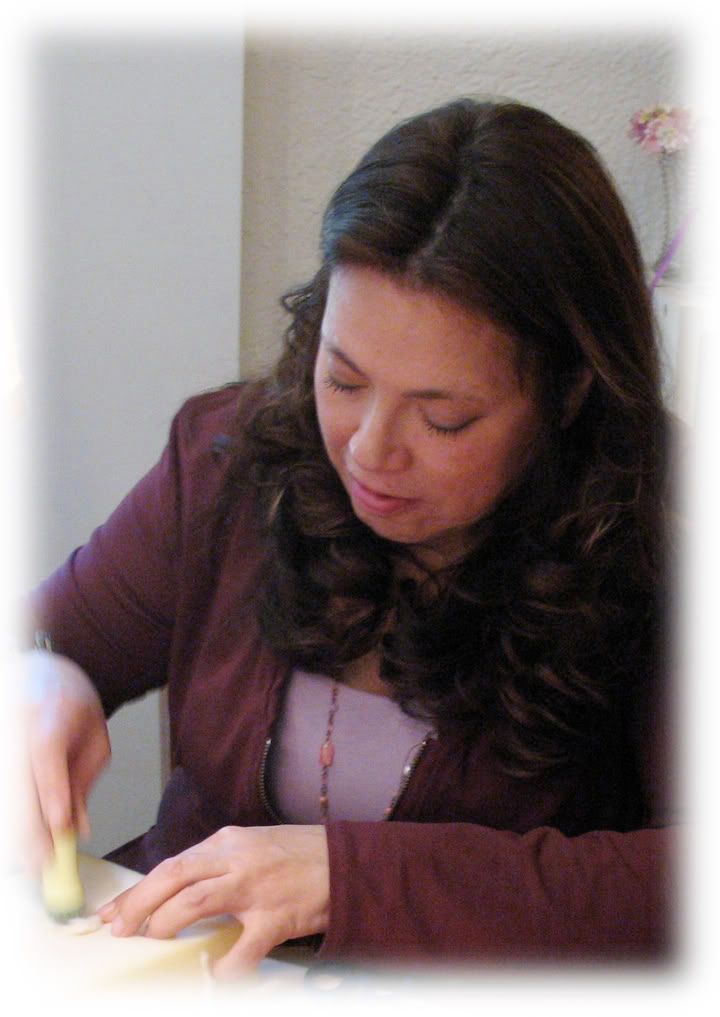 A wonderful afternoon, spent learning and laughing...a prelude to many, many more!