I love this dress, and although you can only see a little bit of it, it is the most wonderful silk organza confection, trimmed in venise lace, and in a little bit of 'gilding the lily' trimmed with a vintage beaded letter in bronze...
The shop is brimming with antique Valentines...it is that time of year, when love is expressed with fans and folds of delicate tissue, antique paper lace, and amorati hovering in the air above the heads of lovers...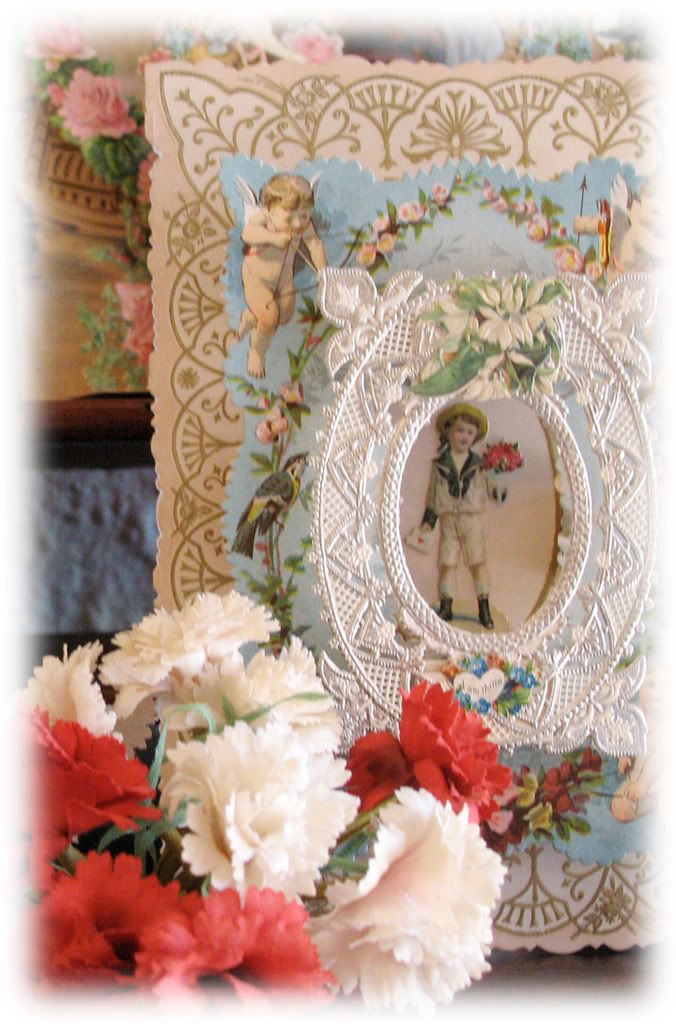 Also unleashed, are many of the flowers from the box I always say I'm never going to put out, but have finally steeled myself to start parting with some of them. Even if you only come to look and hold them for a moment, it's worth it to stop by and see some of these rare old beauties, including a bouquet of old Czechoslovkian hand-painted velvet pansies the size of a dinner plate. Many are displayed in vintage style corsage boxes...it quite makes one pine for a prom to attend...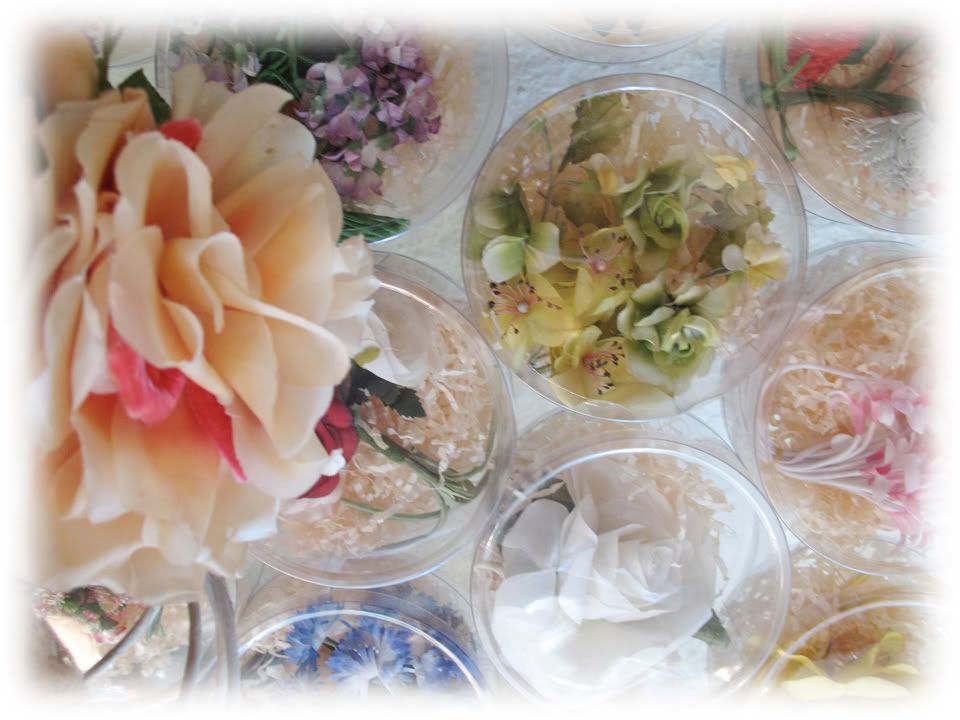 I do love doing up a little vignette on the desk, since I sit there quite often and can spy it out of the corner of my eye. This is the latest bit of loveliness under the lamp light there on the corner: Antique bolts of ribbon in peach and pale rust, French jacquards and lustrous satins; a bolt of incredible old peach silk chenille trim, a Fournier demi-tasse, and a beautiful deep peach silk rose surrounded by white linen blossoms...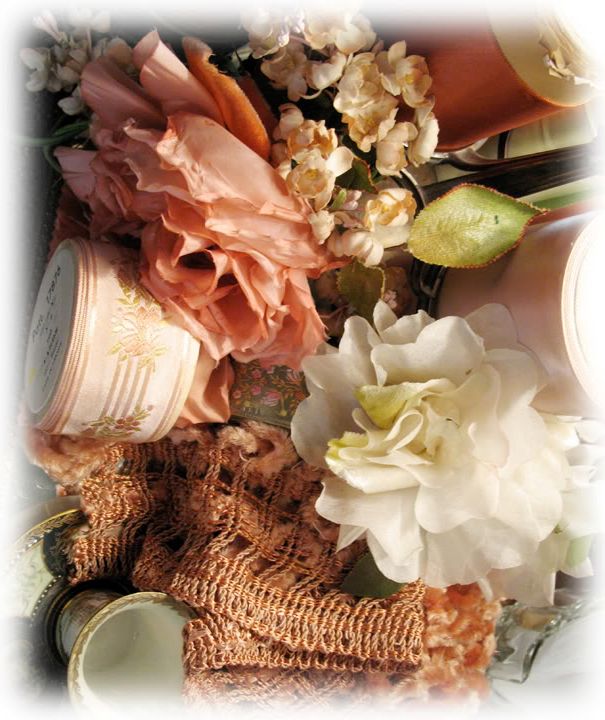 All right, there's your 'truth and beauty' for the week...