I couldn't let another day pass without pictures of our "Amour" bracelet class at Lily, where we had not one, but
three
, Karens in attendance: Karen Lawson, shown here at left,
Karen Eileen
, shown at right...
Here's Karen, working alongside the delightful Jody Bradshaw and her partner in crime, Linda...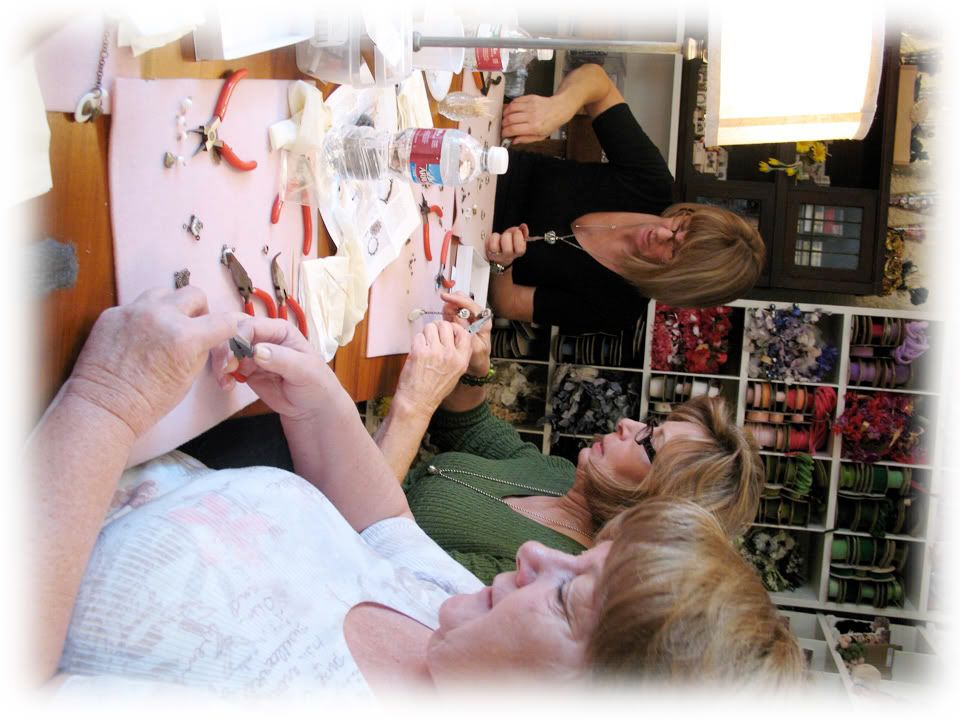 And here is our third Karen, a newcomer to Lily, Karen Drankoff. She has been going through her boxes of jewelry handed down through her family and working on repurposing different pieces so they are contemporized and more wearable, or simply repaired and refreshed...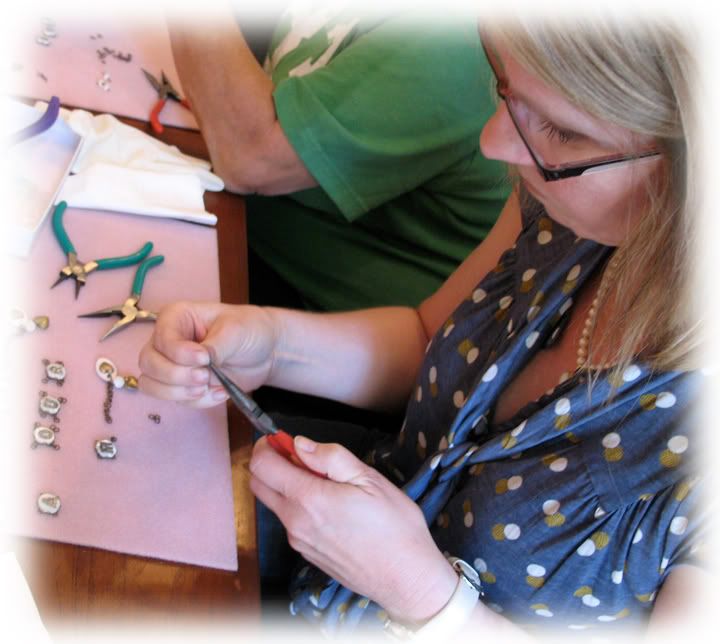 Here's my buddy, Carole Emens, hard at work mastering the cold connection techniques used in this project....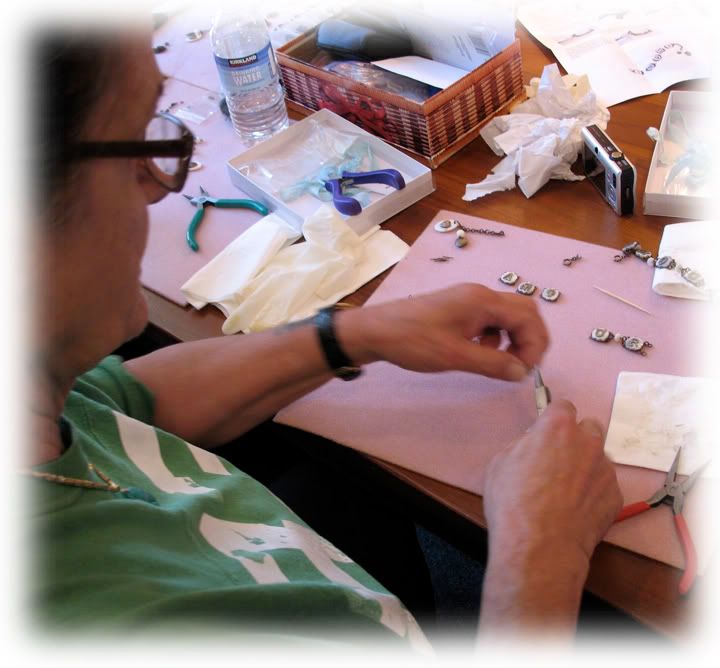 For those who could not attend, we will have another class soon, this one ~as requested~ a "Paris" bracelet. Stay tuned for photos coming soon!