Just a sample of the little lovelies that started to grace the table at Robin's class on Saturday. This one was taking shape under the hands of Sharon Boyer, and being readied for soldering...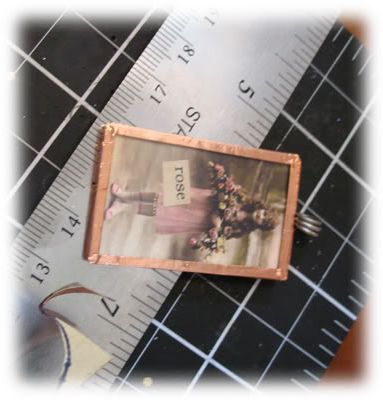 The budding solder artiste at work wrapping a round, domed bezel...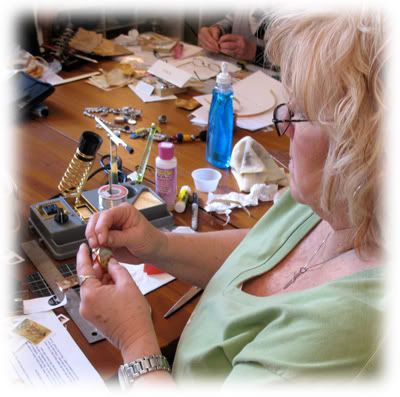 Jackie McTeer applying solder to her piece outside at the soldering station...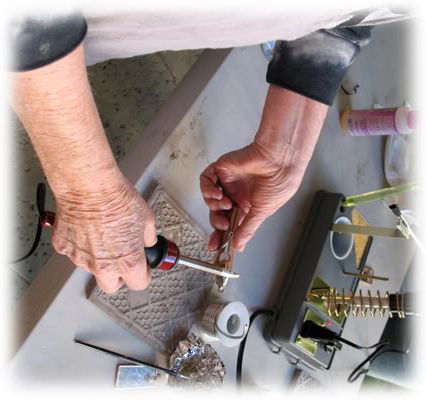 Jackie and her daughter Margie at work side by side at the table...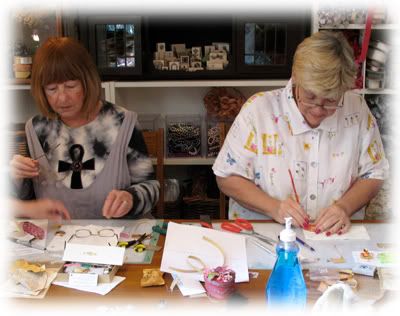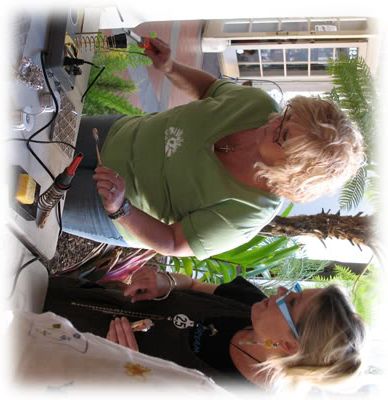 Sharon, gun in hand, under the watchful eye of teacher Robin Dudley Howes. Another great class with Robin, whose easygoing manner and skilful, patient teaching is sending more and more women out there armed with a soldering gun and ready to create! We have more dates lined up for Robin and are confirming class attendees right now, so look for openings on the class blog coming up!