Dede and I traipsed around the significantly smaller CHA show this year, and gawked a few things, but remained underwhelmed by the experience as a whole. A sign of the times, I guess, and we can hope that CHA comes back next year bigger and better again. But in spite of that, there was wonderful creativity on display, much of it generated by the always wonderful
Stampington
booth, where racks of their incredibly inspiring publications were on display, and these two little missies were working on their own projects.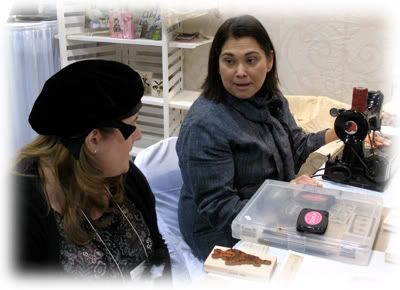 Kristen
demoed some of her techniques that are featured in her work in the new publication,
Somerset in Love
.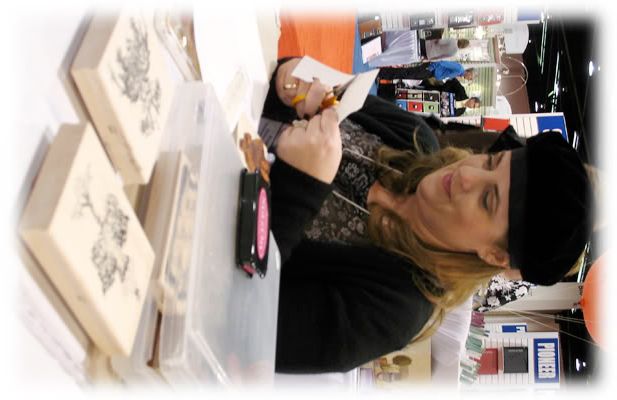 Here's a sneak peek at some of the loveliness, along side the issue...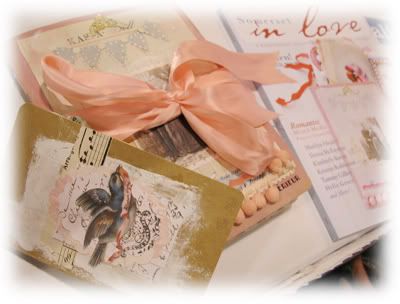 Ruth
had "
A Charming Exchange
" on display, the book she and Kelly Snelling collaborated on. If you haven't seen this book, add it to your bookshelf. It is an inspired journey of creativity that spans thousands of miles and endless ideas for creating...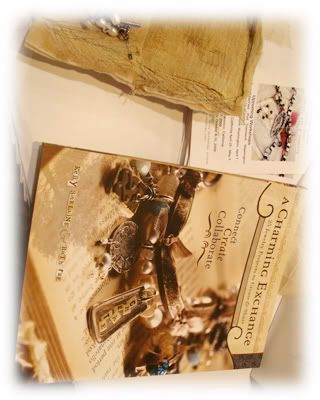 Here is a piece that was featured in the book...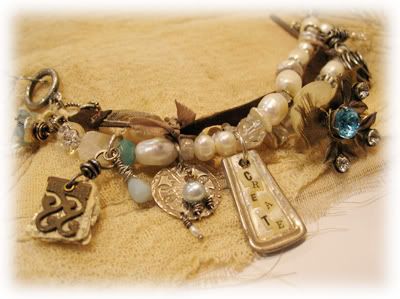 And I love this picture of Ruth! Freestylin' at the little Featherweight, she was working on an adorable piece of aged muslin stitched in turkey red thread....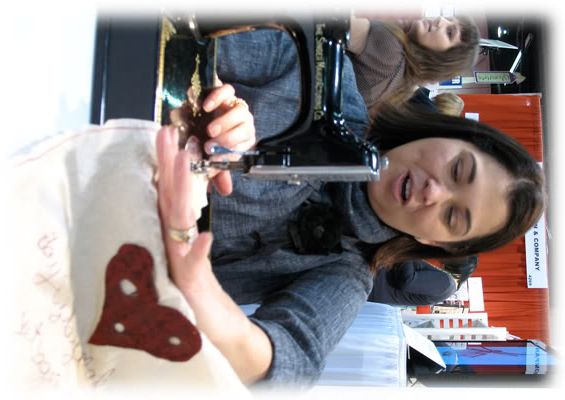 Here is the piece in progress, taking shape under her talented hands....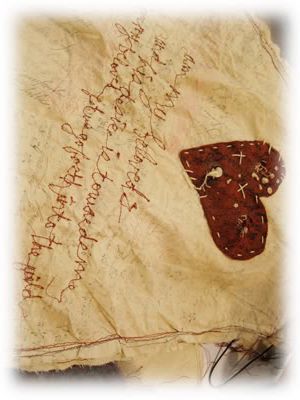 Pretty amazing stuff, huh? So, all in all, even if the show disappointed a tiny bit, we still came away inspired and our heads buzzing with ideas. All worth doing, and we'll be back again next year. A little PS: Ruth will be teaching a class soon at Gilding! Stay tuned!