Take a deep breath, girls, and then we'll open this lovely, worn little box. What might it hold? Treasures to tantalize? Tokens of love? Everyday objects that might be elevated to the exquisite?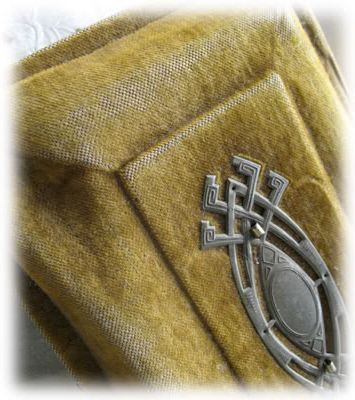 Flights of fancy, perhaps...in the form of tiny swallows and sparrows, sparkling with rhinestones, softly burnished, illuminated with the exquisite detail of guilloche beneath enamel...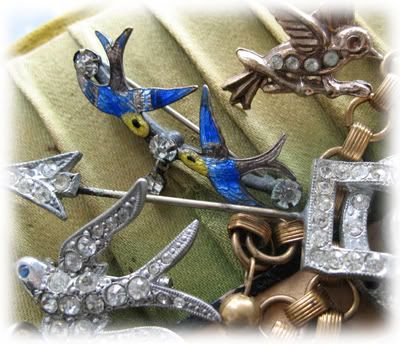 A dear face, familiar...or not. The well-worn works of a timepiece set aside long ago, no longer ticking. A buckle, miraculously still joined, after a century of use...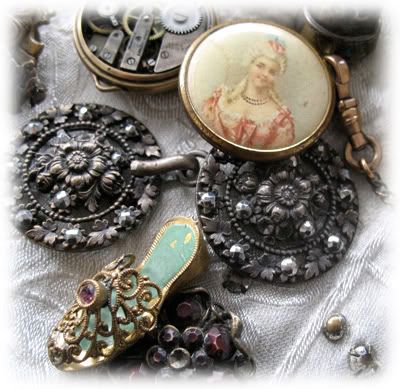 Cameo portraits of Grecian royalty and Patrician profiles, a lion rearing on a field of blue under the crown he once served. Chains and swivels and fobs...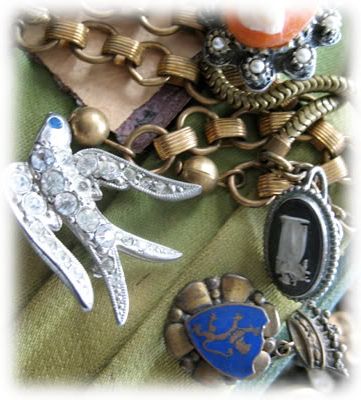 A couple that still lingers for a moment under the shade of a garden, he entreating, she retreating...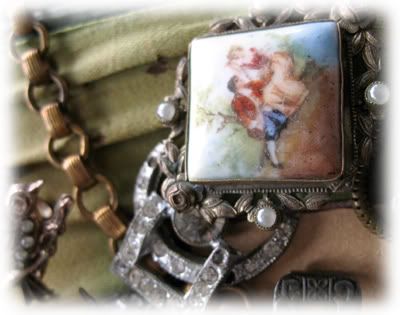 Thimbles long fallen from the patient fingers of mothers and fickle fingers of daughters not so taken with their needlework...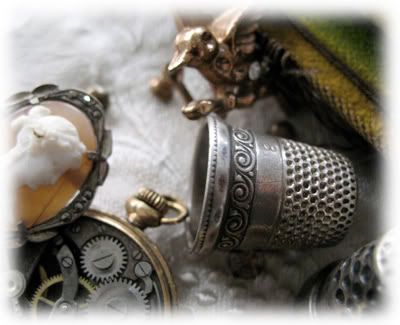 The solemn visage of a Whitby jet portrait, adrift in antique buttons long since freed from their Victorian waistcoats and dresses...
The elegant rose gold accoutrements of time...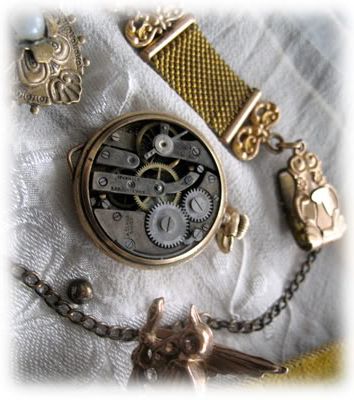 And a tiny dancing shoe stepped out of and left behind. Does her knowing smile tell us more? What, you may ask, has all this to do with you? It is a clue to a wonderful surprise waiting for you at Lily...
My friend Amy Hanna's book has finally been published and has arrived at Lily this week!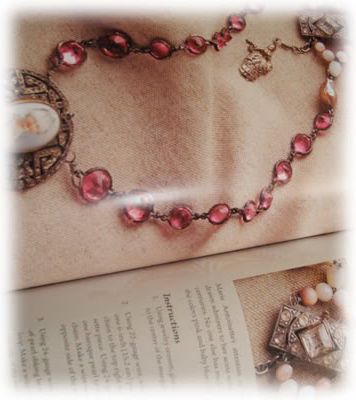 This book, called "Rejuvenated Jewels," is so inspirational, you will catch your breath when you look at it. We have a case here, and some extra surprises in store for you. Amy will be coming to do a book signing and trunk show especially for you!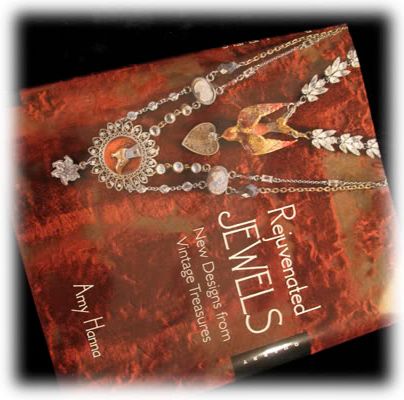 Don't miss this opportunity to meet one of the most genuinely talented and unaffected people I know, and see her work in person...and perhaps take home a little bit of it with you.
Lily will host an evening soiree where you may shop the trunk show, have your book signed by Amy, and meet this extraordinary woman. We will also have a pre-event with just such wonderful items as shown above that you can purchase to inspire and create your own "Rejuvenated Jewels." We will be busy hunting and collecting for this event, and there will be plenty of extraordinary finds for you to choose from.
There will be refreshments and wine served for our guests, and we look forward to seeing you all. The date will be announced shortly for this event, and we would like you to RSVP.
(I am encouraging people to purchase their books now; we have already sold three since they arrived.)