The Valentine Vixen's landed at Lily on Sunday and here are two of the suspects right here...two of my favorite people, and I got to spend the day with them!
I'm a lucky girl!
(I'm clapping my hands right now, Dede, and I know you're laughing!).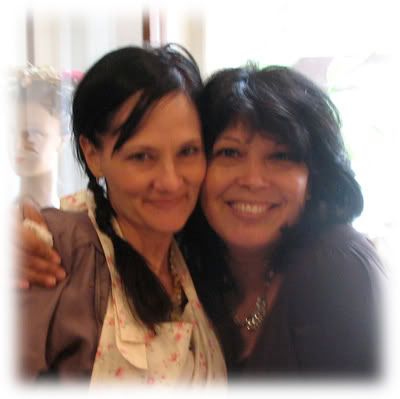 Look at this lovely hand-painted box that a friend of Christine's gave her....beautiful pale and soft colors of tole-painted roses all over, and a base of soft aqua...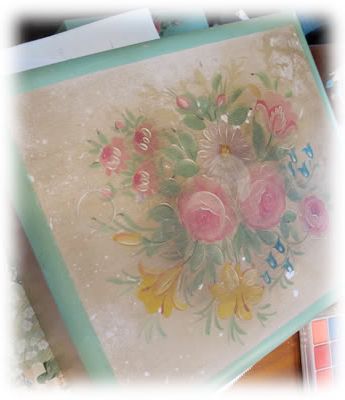 Almost better than the roses...all this delicious silk ribbon!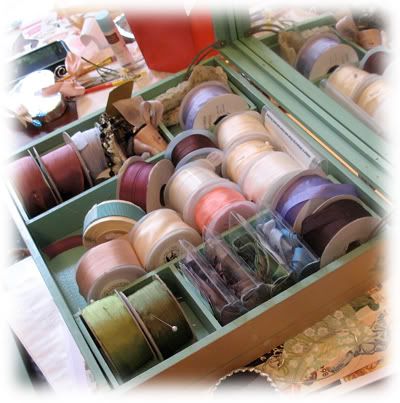 Here is Joann Bradley working on taping up her first reliquary. This was Joann's first class with us and we loved having her there...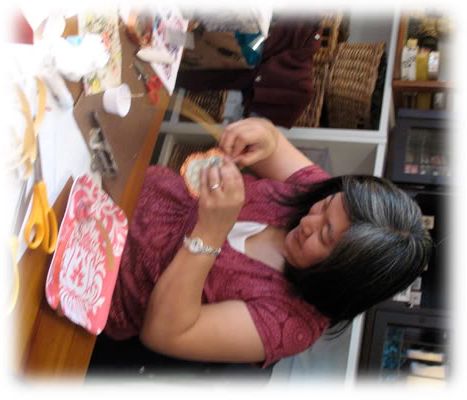 A rapt and attentive group of students listens to Christine...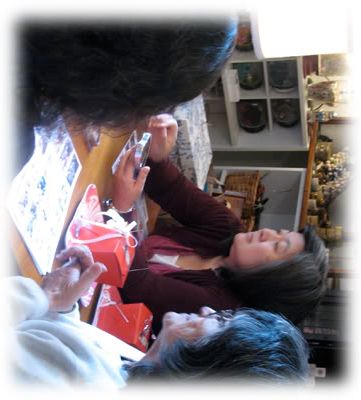 Christine pulling wonderful things out of her magic ribbon box...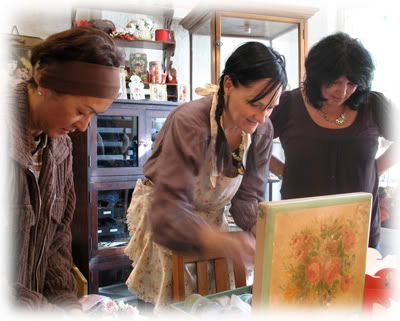 ...and some of the class soldering outside in the courtyard. We're so lucky to have such a lovely place to work. Even though sometimes cold and rainy that day, we were snug under the tiled roof outside the door...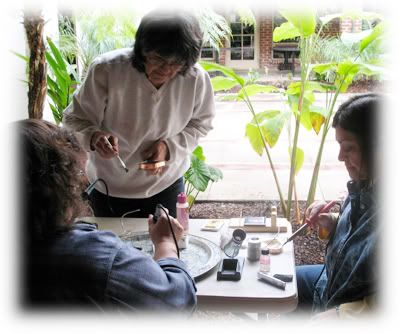 The fruits of labor...a reliquary in progress, laden with images, tiny snippets of flowers, rhinestones, feathers and findings.