We've had many requests for another trunk show at the store, so I've been hunting for wonderful things to present. We are going to have a trunk show, and we are doing it this Friday night! Gather 'round, girls, and get ready to get your glitz on!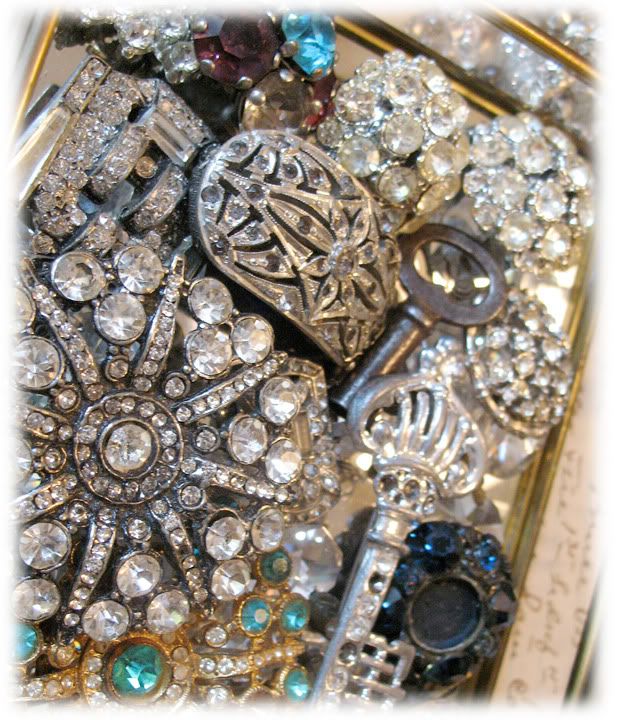 I am so blessed to have people bringing wonderful things into my life, and enough that we can all share. We have a large collection of daguerreotype frames, gold metal mattes and more to work with. I started looking at these for everything from journaling to mixed media, and even hammered out some beads, using the old, delicately patterned metal pieces...let your imagination fly!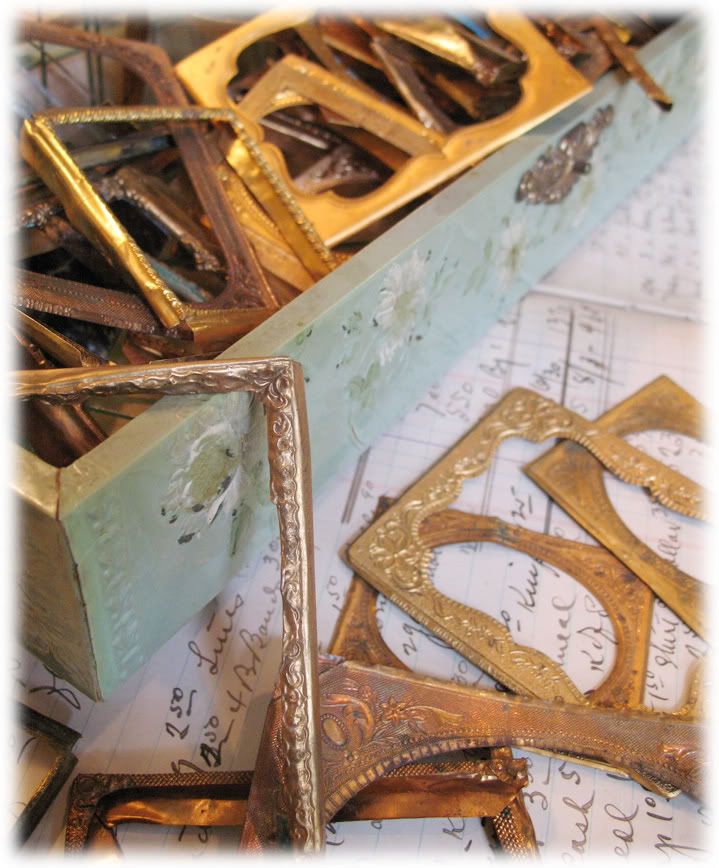 Another amazing acquisition to share with you is this fabulous collection of antique pocket watch cases that are just begging to be filled with objets, images, and creativity. There are 15 of these beautiful cases, all of a size that will accommodate your dreams and artistry...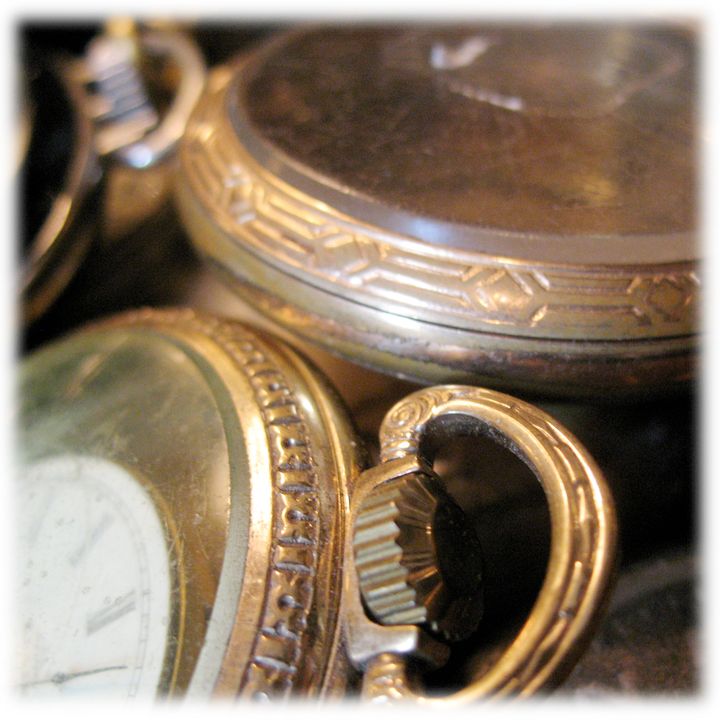 I could not resist these Victorian pressed flower pages. The tiny paper hinges that oh so delicately attach each carefully pressed flower are so dear, and we have the cover page that provides the provenance for this collection dating to 1902. An extraordinary find that is signed by two young persons that would be very dear displayed on their own or incorporated into your art...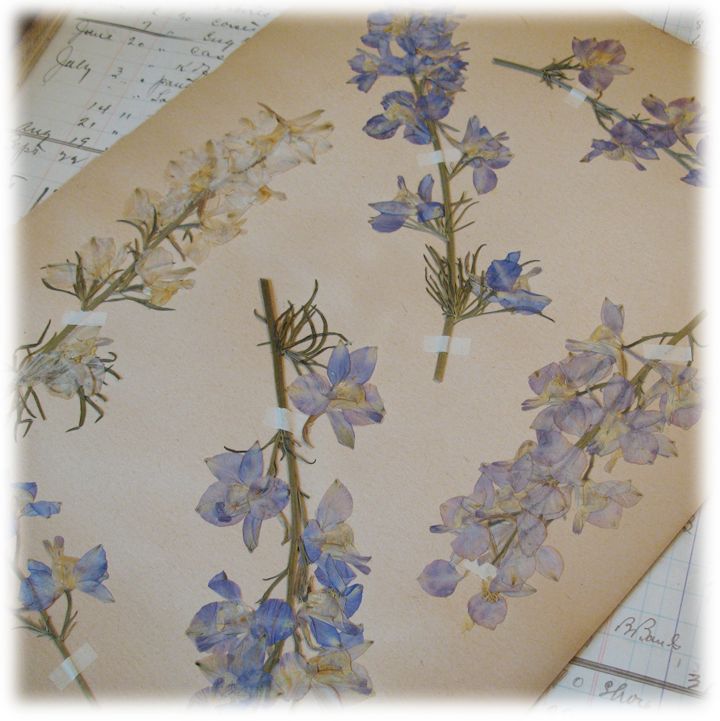 As with our previous trunk show, we have collected some extraordinary little finds to inform your art, everything from tiny birds and bees set with old paste stones, to gorgeous old rhinestone and metal buttons, mercury glass beads and antique rose montees...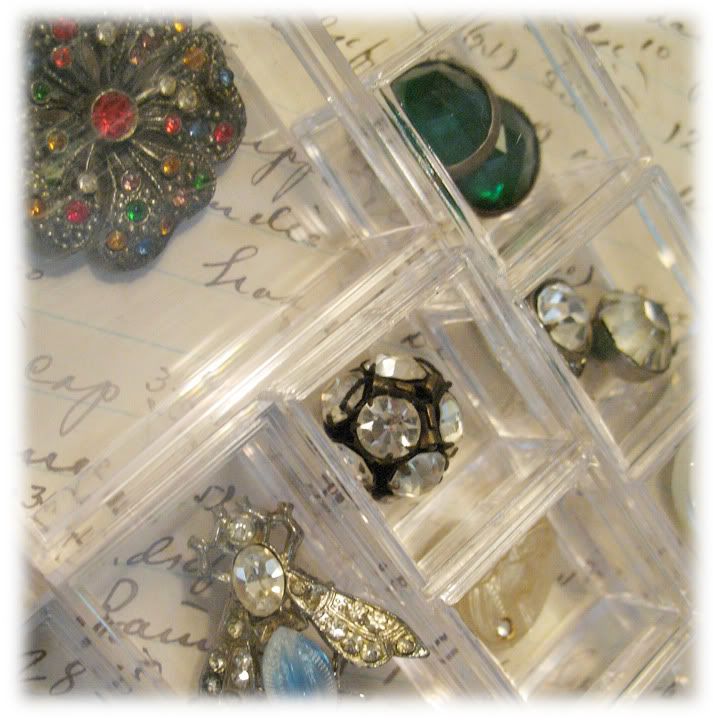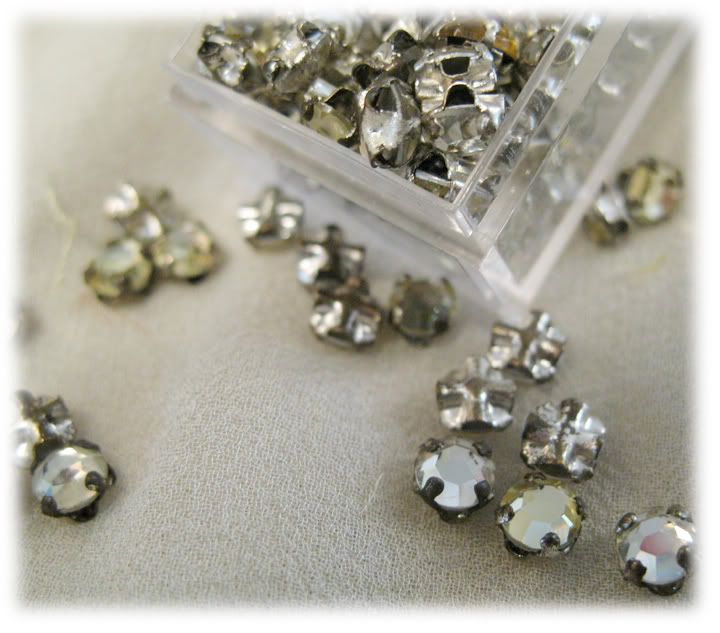 ...as well as beautiful and rare glass floral chain,
tin types, vintage ostrich feathers in the palest of colors, old mother of pearl rosaries, and much more.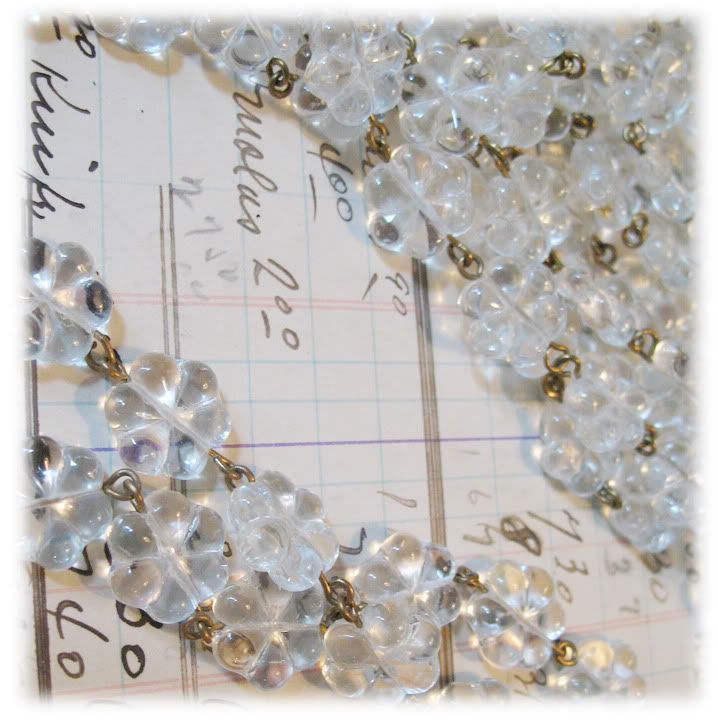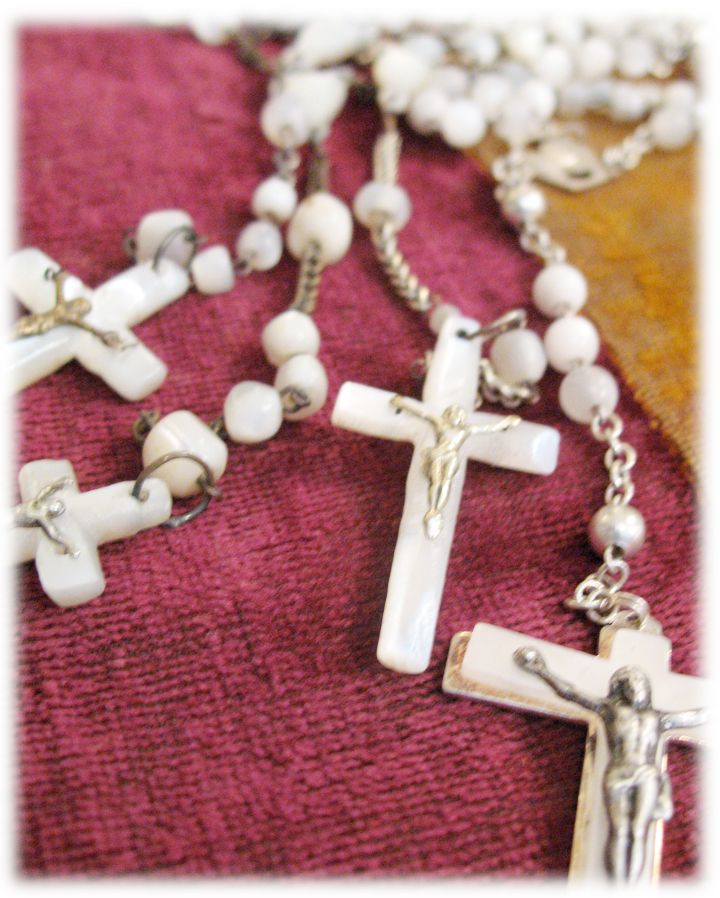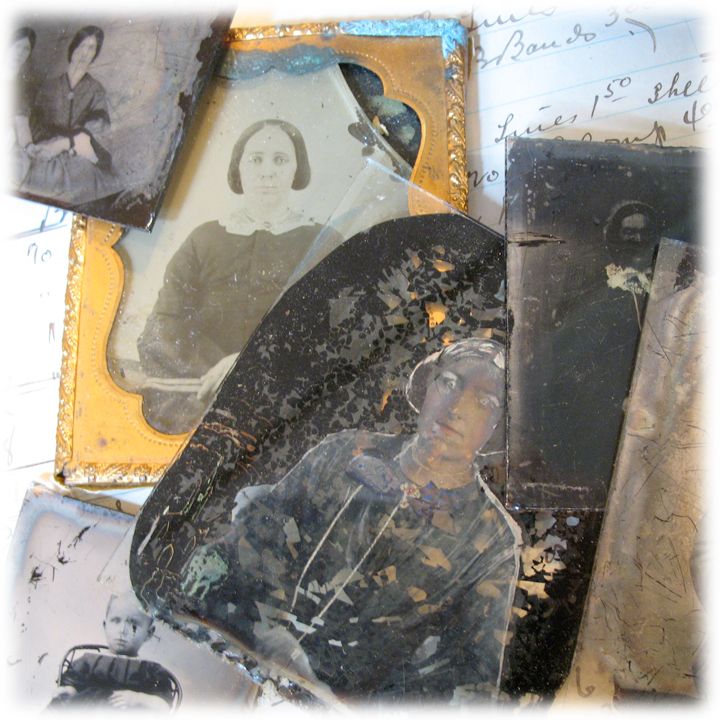 In addition, we'll have some wonderful refreshments on hand for our guests, music, gaiety, and best of all, the company of creative women....
Please join us Friday, May 29, 2009 at 6:30 p.m. for this special Gilding event!
305 N. Harbor Blvd. Suite 101
Fullerton, CA 92832
in historic Old Town Fullerton's Villa del Sol
(714) 680-8893 or (714) 349-2069