Last Saturday was nothing but fun, with Miss Holly Stinnett in the house at Lily, teaching her adorable embellished apron class! This mixed media textile design workshop was filled to maximum for this popular class, and we welcomed Holly as a teacher for the first time.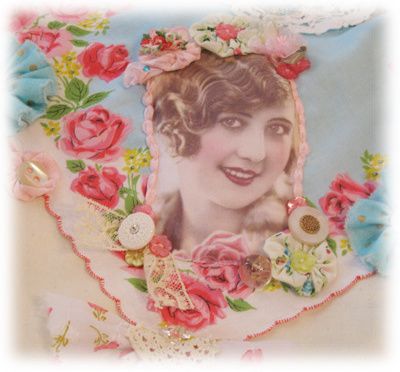 The lovely Kim Caldwell was in attendance, with her new sewing machine in tow (you may have read about her adventures in sewing on her blog recently... but here she is diligently stitching by hand, working on her embellishments....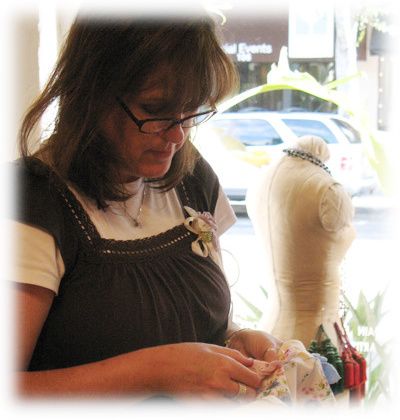 Guess who was sitting in the corner with needle in hand? Look at this lovely work of art in progress....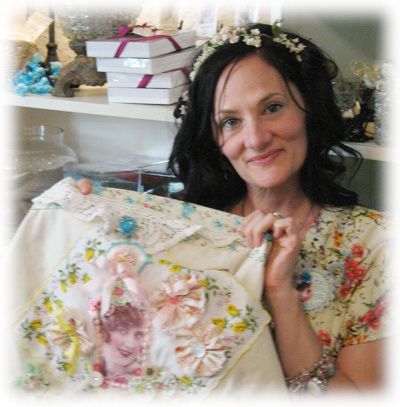 ...and the sassy miss doing some modeling "apres-apron." Nicely done, Christine! Holly is admiring her work and Bryanna is looking on approvingly as well!
Here's some of the class lineup with their beautiful work: Bryanna, Christine, and Diane, with proud instructor Holly...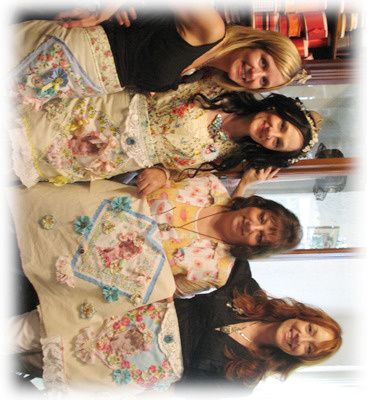 Holly will be back soon with another project for us, so stay tuned!