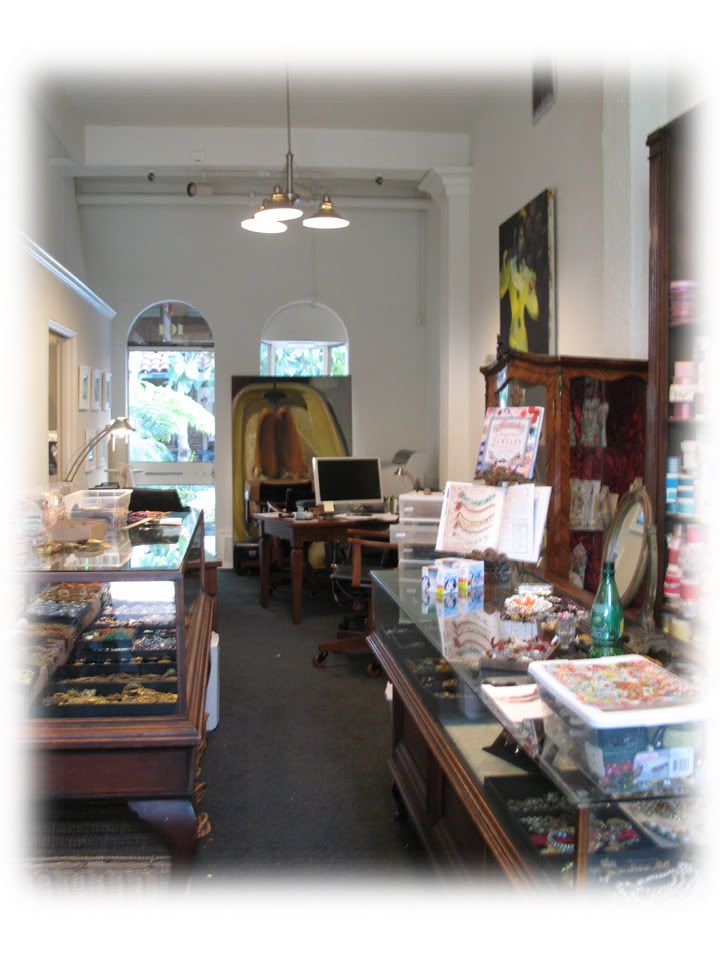 You know how sometimes your mind travels back to when....things were different, nascent, just beginning? I was trolling through my Photobucket and came across this photo of the store. Well, in truth, it wasn't even a store yet, I was still sharing space with Alain Jamar Design while the space upstairs at home was renovated for our offices. You can see Alain's desk at the back, widescreen Apple monitor in place, and a supplanted piece of art (now reinstalled over the findings case) leaning against the wall.
I had no sense of how the shop would shake out at that point. The cases seemed so big in the new, compact space, which I will readily admit, is still challenging. Things floated freely, while we waited for them to land. I was unhinged, adrift, for quite some time while it all sorted itself out, and it eventually did.
What was wonderful was how people impacted the store, and still do. I have learned to watch and listen to what people do and say, how they look and hunt, discover and uncover what they need for their art and for their hearts. There have been so many lessons for me in what I do, and thankfully so, because I was so very unschooled in what the store would become. I feel as though it is something - or someone - I have grown up with, each of us changing and trying our best to stay apace of one another.
There are no guarantees in this life. I could be here tomorrow...or not. But I do have the passion of artistic women to anchor me to my little bit of flotsam in this time...a lifeboat that is filled with dreams and their signs, and women who nonetheless create from almost nothing the most amazing things. Their appreciation of life, of beauty, and the satisfaction it brings to us all, is a gift that never ceases to amaze me.