In the still, hot days of summer that were the stuff of last week, our little Noodge succumbs to the heat and looks for some place to flop. Last week it was the big leather chair that sits in the corner of our office at home. The leather must have felt cool and she kept a favorite barkcloth pillow cover nearby for comfort and emotional support during this trying time...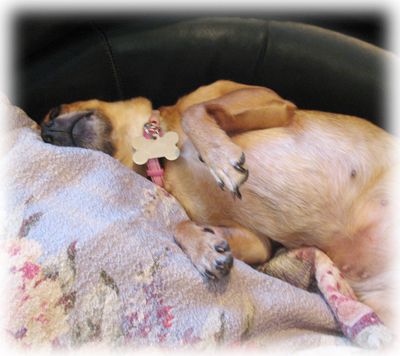 Alas, naps do not last forever. A phone rings, a chair creaks, someone gets up to move a file or get a disk (how dare they?) and her slumber is disturbed. One eye peeps open, her legs twitch a little, and she eyes me balefully...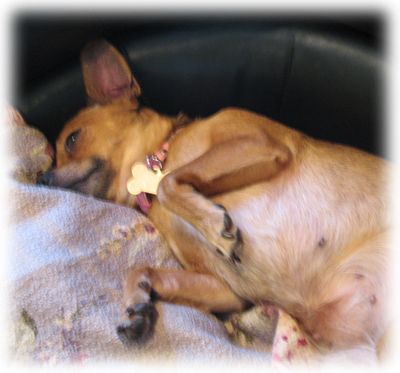 Alas, sleep is gone, eluding her for the next 15 minutes at least. She will slip off again once the interruptions have stopped and the soft tap of the keypads lulls her back to sleep...