The weekend of September 25-27 has been set aside as one for fun, frivolity and creativity! We have the honor of hosting two incredible artists,
Iva Wilcox
and
Colleen Moody
, who will be teaching a total of four workshops over Saturday and Sunday, September 26-27.
These two talented artists will kick off the fall season for us with four projects that include everything from sculpting to mache and more! We have just a few seats left in Iva's classes, so call Dede now at 714-757-0558 to reserve your seat for this special artistic opportunity.

We will kick off the weekend with the party we love to throw...


This show's theme is...


Tresors de Temp
. . .
Treasures of Time
We have an incredible collection of Victorian timepiece accessories, that includes watches, chains, fobs, swivels and more....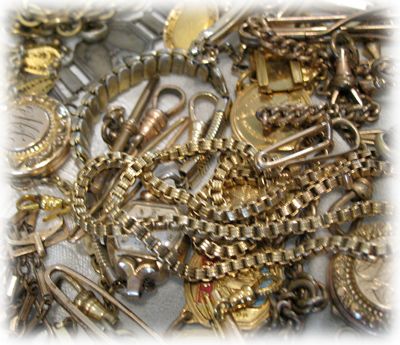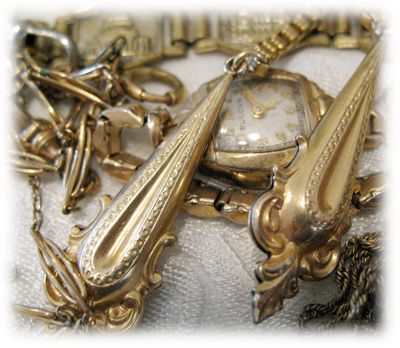 And just because we can't resist them, there are oodles of antique and vintage treasures to work with, including hand painted porcelain, ivory, antique art deco paste, cameos, rhinestones, and glitz...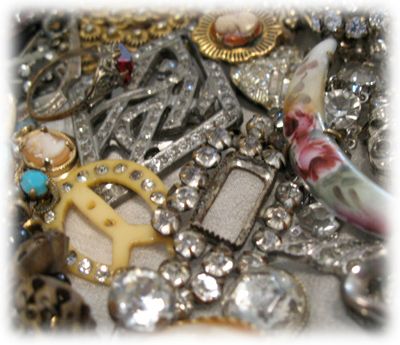 I've been cleaning house, and releasing treasures from the drawers in the back into the wild, so there are wonderful things to be had: antique buttons, old rhinestone trims, funky and glitzy stuff, as well as some sterling, mother of pearl, and 1940s West German milk glass....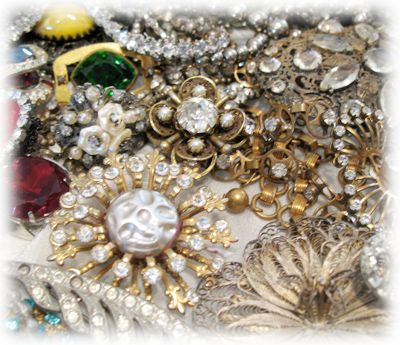 I see an incredible sterling and reverse painted pin peeking out there, some cannetini silver, an old mabe pearl and fleur de lis brooch...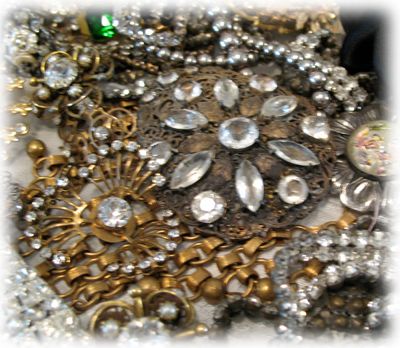 There's also a wonderful collection of Victorian cufflinks that are very fun to work with...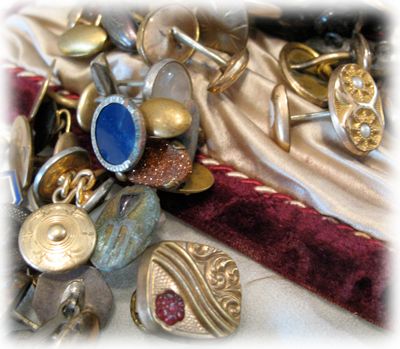 And because we never get enough of it...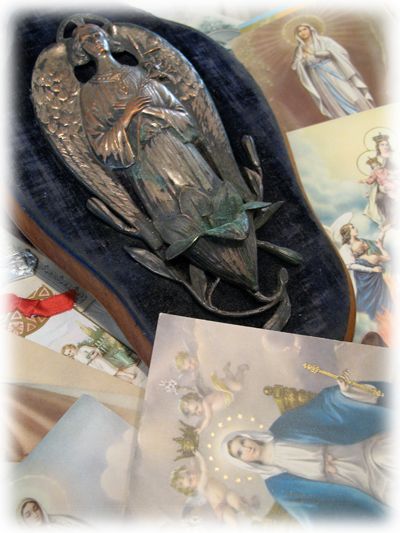 ...we've added more religious, including new holy water fonts from France, gorgeous holy cards, religious papers and artifacts, mother of pearl and crystal rosaries, medals, relics, meerschaums, and more!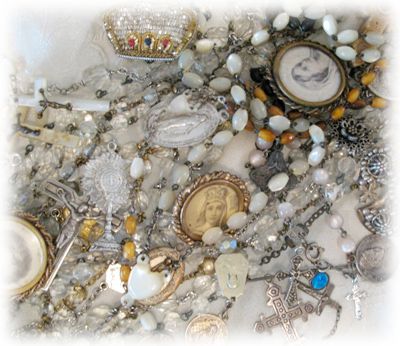 We also hope to have our next line of
Antiquities Metalworks
ready for release...stay tuned!
Please join us Friday night at 6:30 pm for this special event. We will welcome you with friendship, food, wine, and all the truth and beauty you can embrace.


Tresors de Temps
Friday, September 25, 2009
6:30p ~9:30p

Gilding the Lily
in the historic Villa del Sol ~ Old Town Fullerton
305 N. Harbor Blvd., Suite 101
Fullerton, CA 92832
(714) 680-8893