...on a busy but lovely weekend, that started with these lovely flowers from Theresa. I cropped a lot out of this shot, but loved the way they looked against the big oil painting...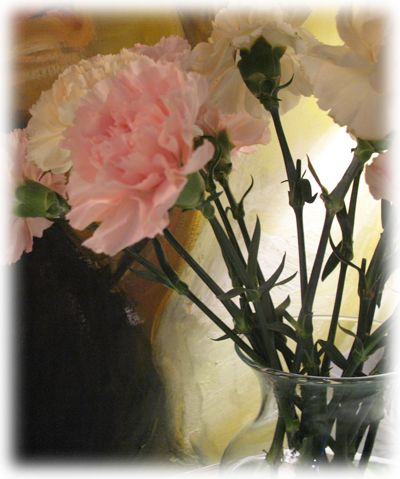 There was much to be thankful for....good friends gathering together, many hands helping me (thank you, Dede, Nathalie, and Linda), and much 'truth and beauty' to be enjoyed, including these stunning holy cards...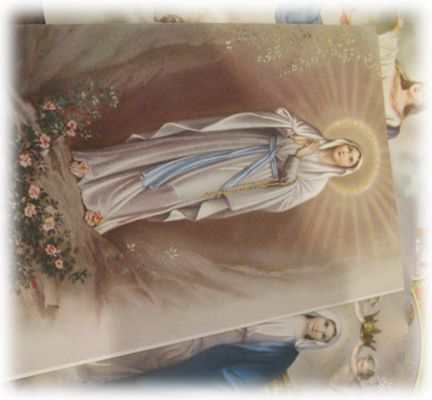 Some treasures from France and outings here, including a trio of sweet little wood and mother of pearl rosaries like none I have seen before...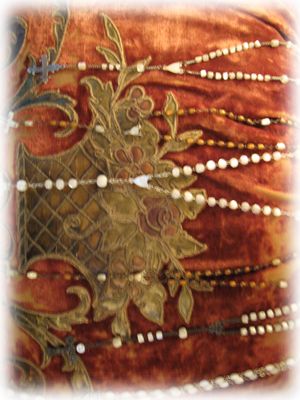 A beautiful reliquary from Lourdes with old foliage and bits of fern composed inside, along with images and scrap...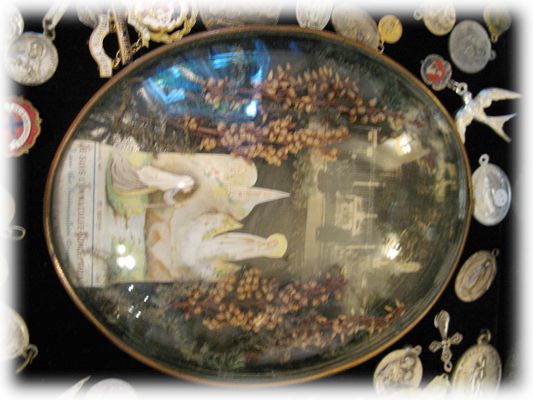 A crowded Lily, filled with excitement, joyful voices and many hugs...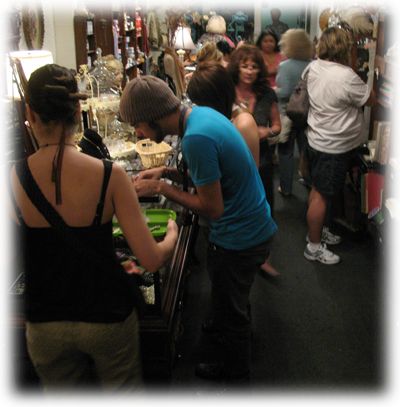 And all on a night that was miraculously not too hot. The doors were open to welcome in the breeze, and cooling nibbles were outside along with chilled wine and waters. Very yummy was the jicama salad which was everyone's favorite. I shall post the recipe soon...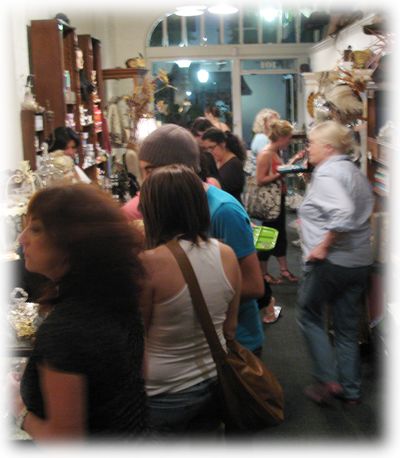 Some favorite faces from the Trunk Show...Mary having recovered from a sprint from the parking lot to get some items she had her eye on....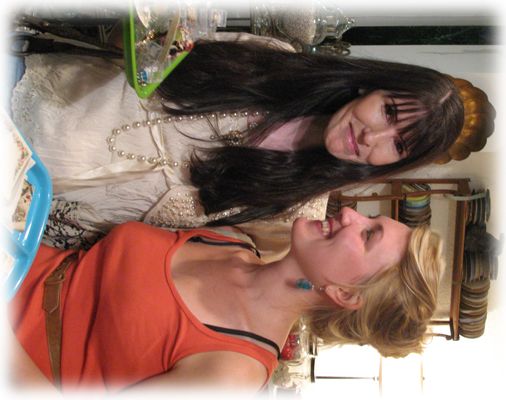 And from later in the weekend, beautiful art shared by our two visiting artists,
Iva Wilcox
and
Colleen Moody
....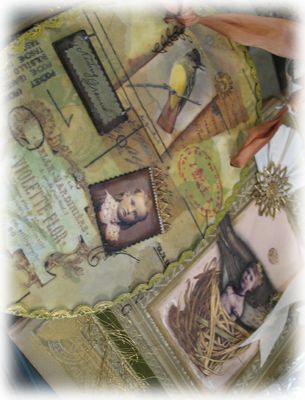 ...some of it serving to put us in a very fall and festive mood! Look at these tiny canvases...surely no more than three inches across!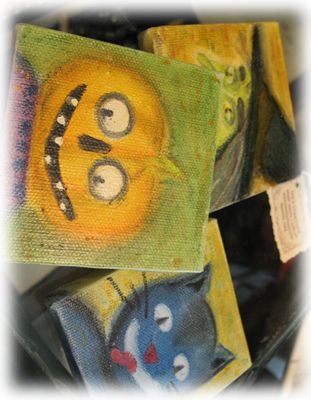 This backlit shadowbox was a wonder, too...just a few of the wonderful things that these two brought to share with us, in addition to their considerable talents. For those of you who were not able to attend their classes, Iva and Colleen will return in the spring with new projects!