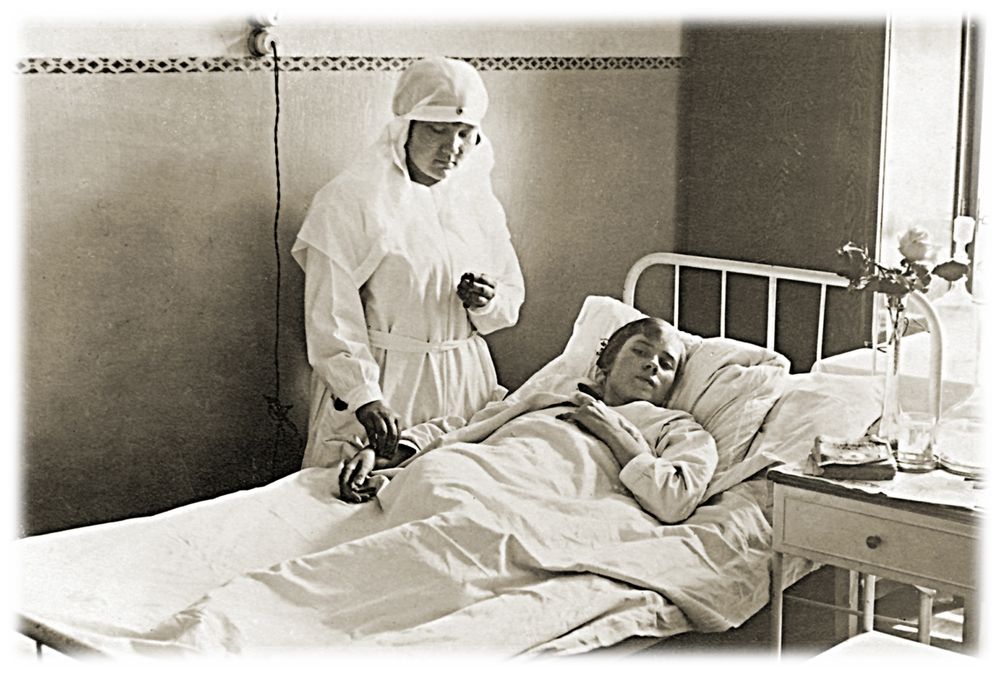 Well, it finally got me. After a whole week of sleeping on the sofa with the dogs so Mr. wouldn't breathe on me at night, dodging sneezes and coughs with the agility of a slalom skier, and assiduously wiping the phone receiver or using the speaker...it still got me. I guess after Nathalie contracting it, and then Alain, the house was so saturated with microbes I didn't stand a chance.
It's a nasty cold, if you haven't had it, and even though I don't think I had it to the extent of the rest of my family, it still knocked me for a loop. Even without the benefit of mind-altering over-the-counter cold medications, it still left me feeling a bit odd. It really gets you off balance not to feel your usual self.
In spite of that, I managed to take a couple of days for some creative time, and make a batch of jewelry going out to a shop in Reno, and will be anxious to hear how it does. You always feel a bit mother-hennish about it, pushing the little ones out of the nest, and waiting to see if they fly or fall.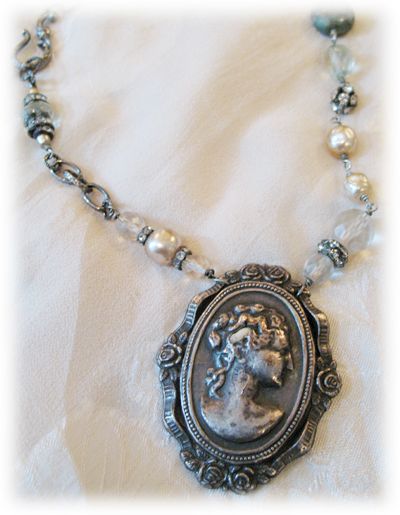 This is one of the pieces I sent out, made up with this beautiful silver repousse cameo I've had tucked for a while. It's loaded up with haskell pearls, green amethyst, aged rondelles, and emerald, plus a sterling Georgian hook...take a peek below: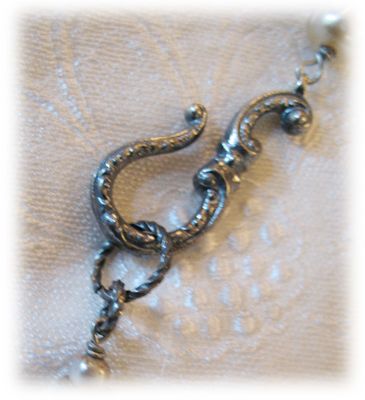 Also received some wonderful items in from the folks who make our molds and pour for us. In spite of also having the same awful flu/cold, they managed to knock out some samples and send them over to me. This is a really substantial
medaille de merite
...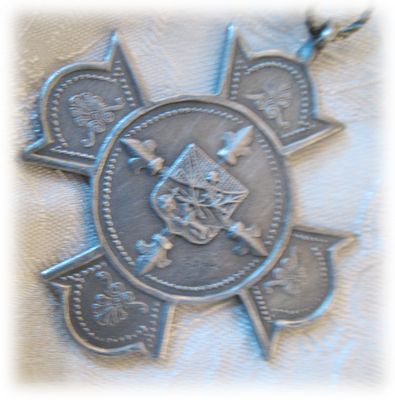 Shown below is a grouping of three Lourdes medals that I am really pleased with. They made up quickly into a little rosary styled necklace with rhinestone accents, connectors and the addition of some of our other smaller medals...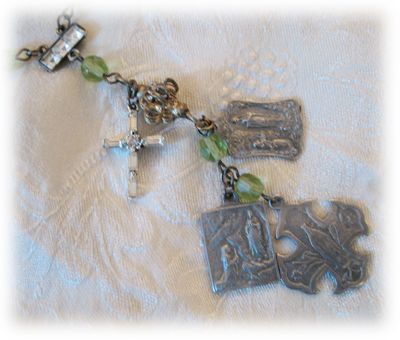 Love this piece! Beautiful medallion depicting Joan of Arc, facing the traditional emblems of her sword, the crown and lilies, and inscribed , "
1412 Jeanne d'Arc 1431
..."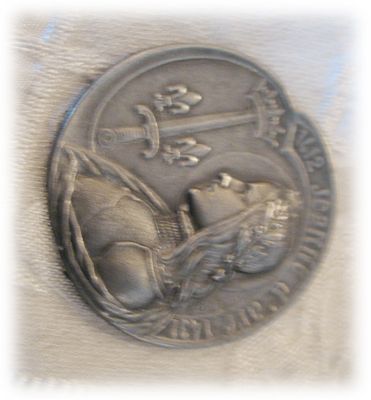 And look what flew in! I love this adorable little bird brooch depicting a swallow in flight. One of my favorite motifs, and I am happy to have a few of these in the store...