The tag above puts it so simply and beautifully...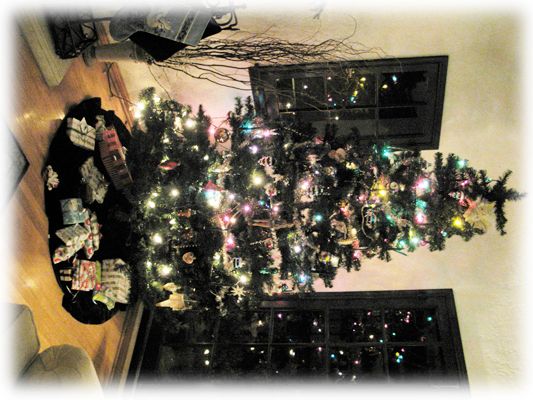 Our little tree filled the corner of the living room, and the tree skirt I fashioned from two antique Victorian capes looked lovely but is so deliciously dark that you can hardly see the detail on it at night. I had never considered monkey fur a Christmas trim, but that has all changed for me now...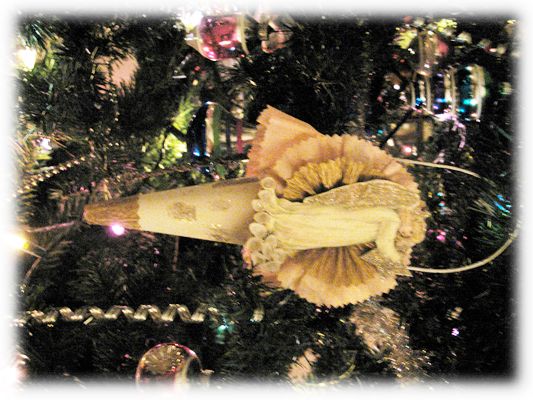 Above is a lovely ornament the oh-so-talented Priscilla made for the tree...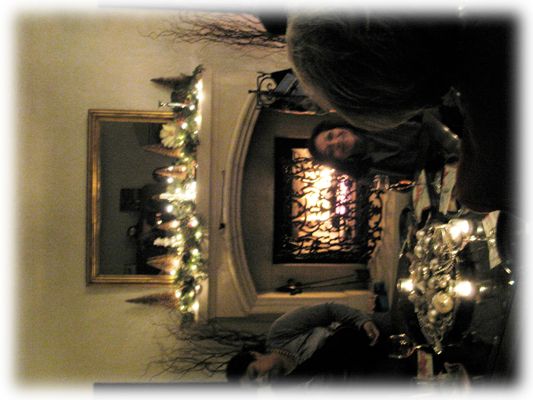 We had a lovely fire going in the grate with many happy faces shining just as brightly...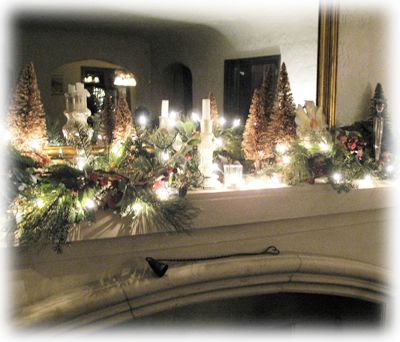 The light curved up around the coved edges of the ceiling, and the mantel was lit up with candlelight and tiny little bulbs...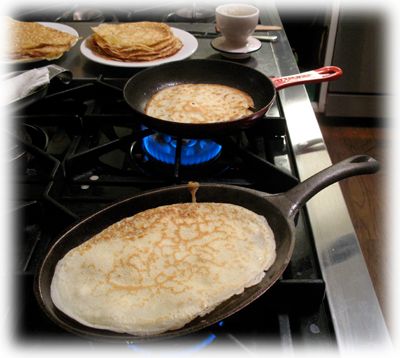 In the kitchen, Alain's two pans were both on the flame, and the stacks of crepes grew steadily, only to be diminished just as quickly when they reached the dining room table...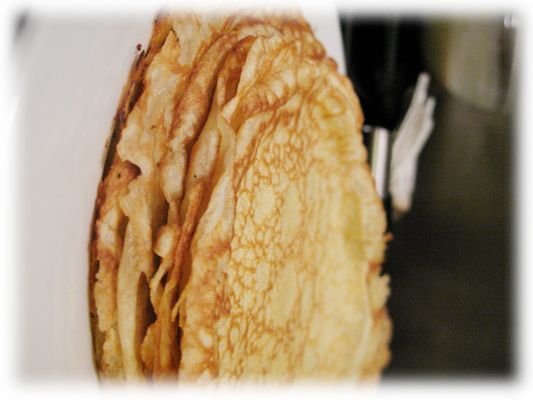 They were lovely little confections, ready for their fillings...seafood, mushroom, spiced apples and fresh berries with mascarpone cheese...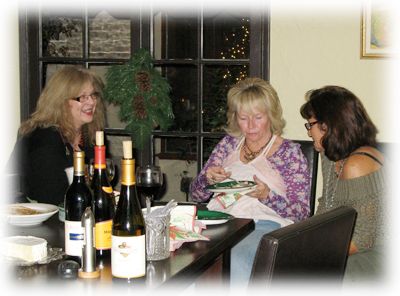 Here, Karen Vickie and Lynn sample some of the crepes, and share some conversation...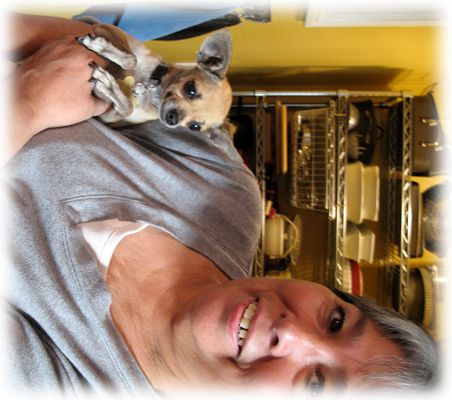 None of this would have happened on time if Priscilla had not arrived in the nick of time to slice, chop, and saute! Here is the sous chef of the day with her able assistant, Cricket!
My thanks to all who came to share the evening's good cheer. You are all treasured, and your friendship is the best present one could wish for!