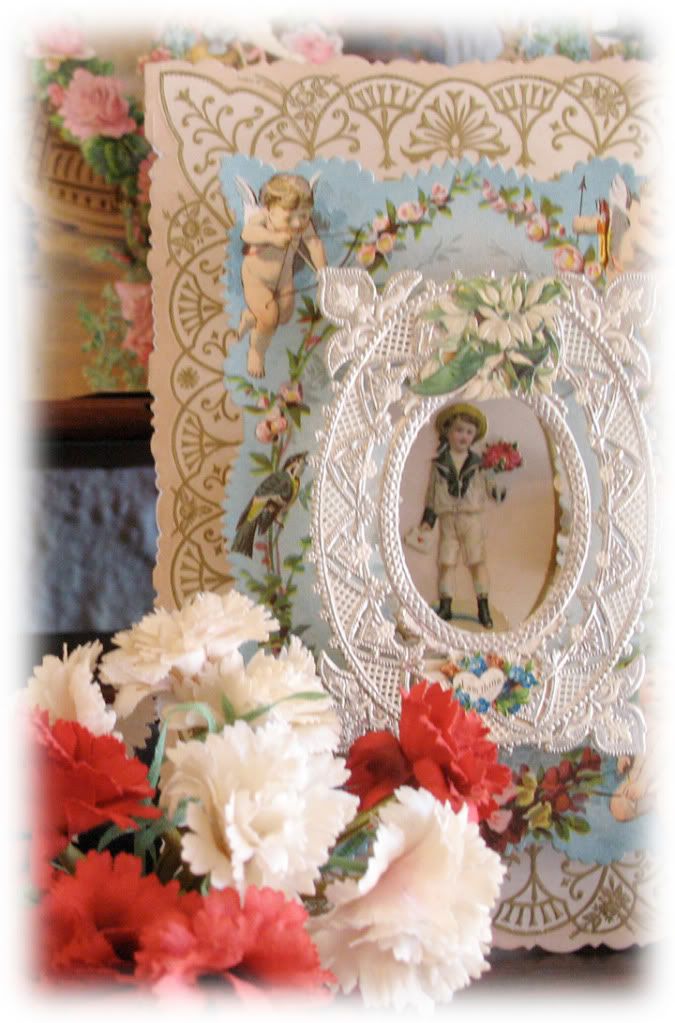 In the midst of all the hubbub of CHA, classes, make and takes, and the 'normal' goings-on at Lily, Valentines day is creeping up on us. It is amazing how our busy lives can crowd out such important things, but I know plenty of you must be starting on wonderful artistic endeavors with this sweetest time of year in mind...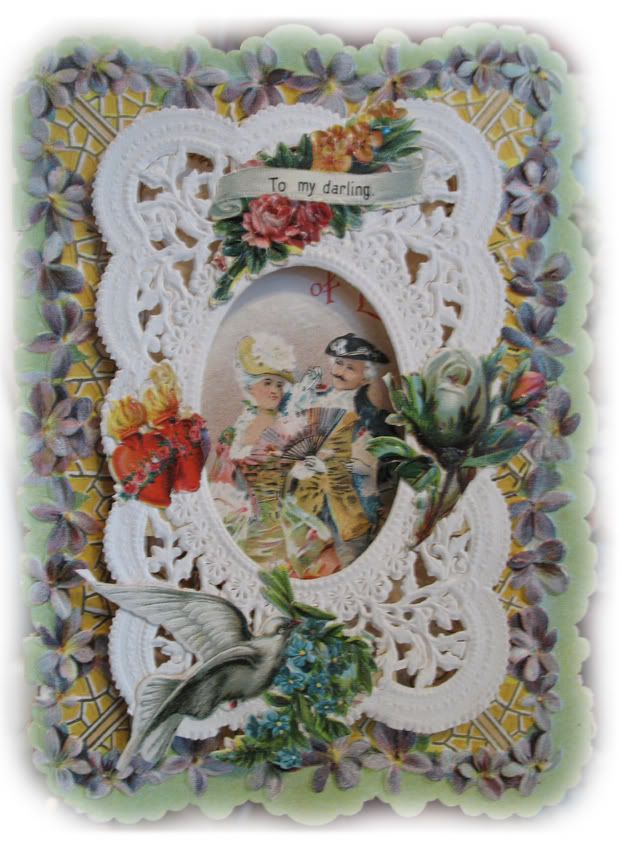 I love taking out the antique Valentines and marveling over the workmanship, the motifs, and (sigh) the paper lace. I saw some incredible laser-cut papers at the show with marvelous detail, but of course, until they get the fine embossed detail in there, it won't be enough for me. I passed them by, regretfully. I did get to see my German friend Andreas and look at all his lovely things, and you will find some Dresdens in the store right now for Valentines day creating. Beautiful heart motifs, amourettes holding diminutive love letters, angel wings and Cupid's arrows...

And, it may not be antique paper lace, but we do have some vintage doilies, and of course, Andreas' wonderful die cut scraps with sweet, romantics themes, full blown roses, birds flying loves letters to sweethearts and more. Be inspired, and bold in love!