Even though our little kitchen is one of the oldest and shabbiest remnants of our work in progress of a house, I still do love it...sometimes. There are parts I definitely want to keep if -- when -- we dive into renovating it. The tall shelves that hold my mom's old flour and coffee jars that flank the windows over the sink are a favorite that I would love to keep. The little arched doorway will go away, unfortunately, taking out the entire wall and the old pantry to open up the kitchen enough for a small island in front of the stove. The rooster stays!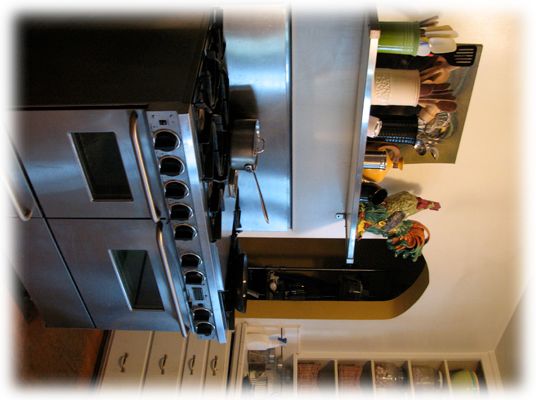 We finally got the ignition fixed on the stove, and now we have the electrical side of the equation back in play for our dual fuel monster. Welcome back convection oven. Goodbye lighter.

We're all over the map in our reading materials, as you can see. Everything from Alain's well worn copy of Bourdain's

Les Halles

classic to the new Vietnamese cookbook, Batali, Florence, Julia (of course), the two RD Handbooks on ingredients and herbs (now out of print...if you can find them, snatch them up!), a couple of our vegetarian favorites, and the indispensable

Fundamental Techniques

.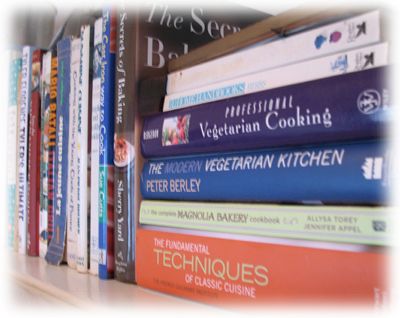 A stack of my vegan books, interspersed with a few of Maya's cookbooks, and a couple of my old standbys...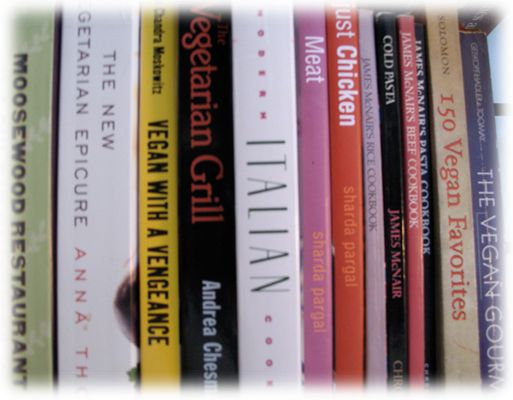 The copper needs cleaning...again.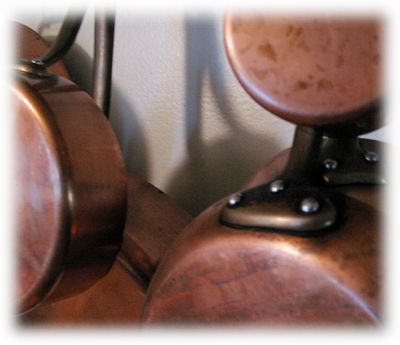 One of my favorite things in our little kitchen. A small piece by Gerard Bourgeois, depicting an egg, a salt cellar and a head of garlic. I love it even more now that we are cooking a lot of Vietnamese food, since Gerard is French-Vietnamese. I feel like he is watching over our efforts.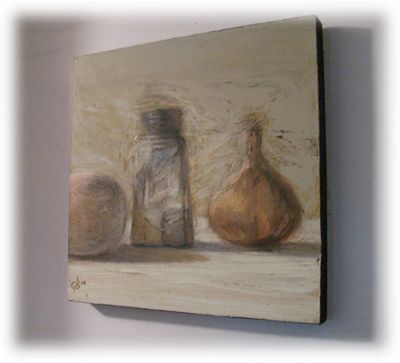 We ended our day yesterday at my friend Sher's house for dinner. She was planning on cooking, but ran late and dashed out to get some takeout sushi for us. A phone call later, we found out the sushi restaurant was closed, and she came home with Vietnamese food instead! Here she listens to Alain about the merits of Sriracha...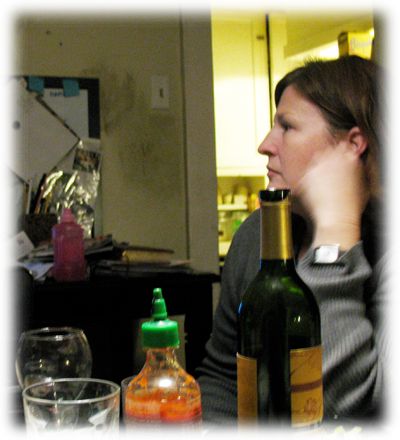 You can see the ubiquitous bottle of the "Vietnamese ketchup" in the foreground of the photo above, and flanking the bowl of
pho
below...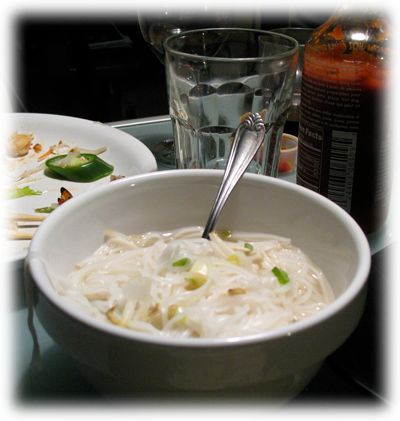 I'll leave you with this one...here is Amelia mugging it up for my camera...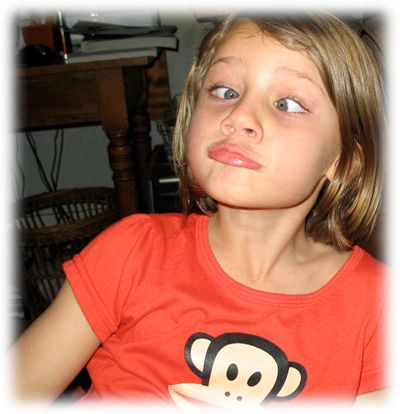 Ciao for now, or should I say... tạm biệt!