This is one of the latest additions to the Jamar household...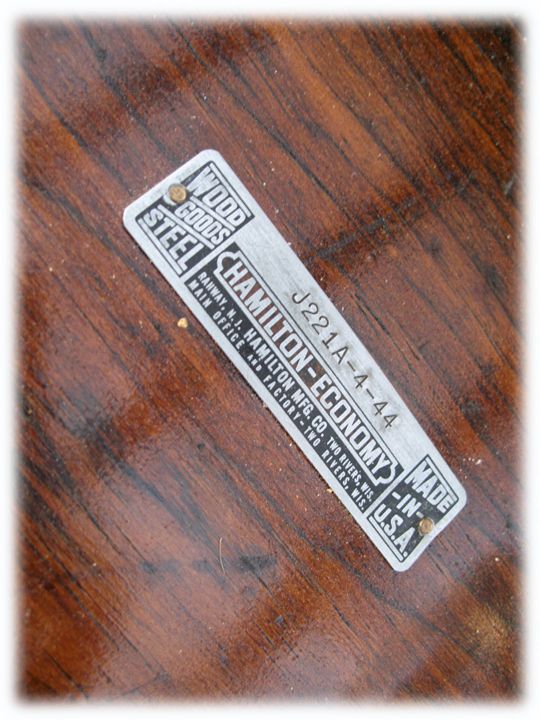 It's our new dining table for the deck, which Alain repurposed from an old drafting table we had tucked in the rafters of the garage. He's been wanting to do something with it for years, but it's just too darn big for any of our small rooms in this old house, so...
He cut it down in width, height and sanded the bejayzus out of it. You can still see the pin holes on the top where artwork and boards were pinned in place, pre-dating the use of tape. There were some great coffee rings all along one edge, but those were removed with the sanding. Wonder who sat at this old table and designed...?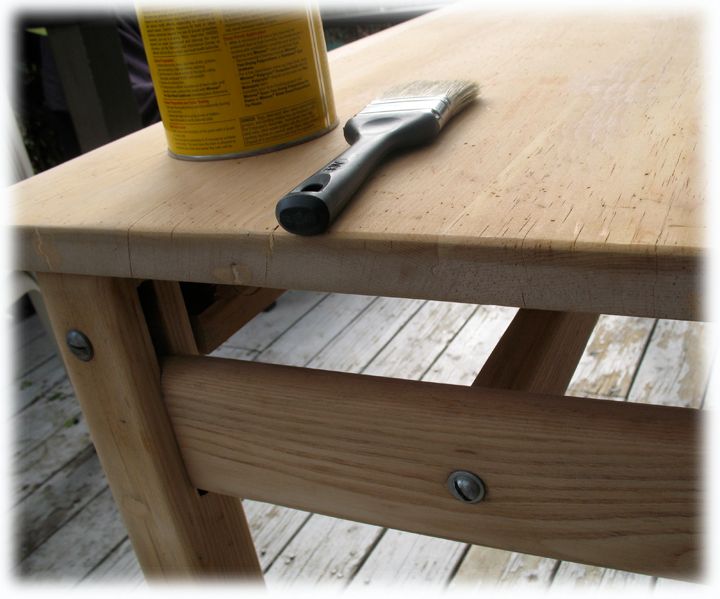 We kept the old metal tag from the bottom rung of the table and put it smack dab in the center so we can also remember its humble origins. Now it sports a spar varnish finish that will protect it from the elements out on the deck, and we have a spot for our summer dining adventures...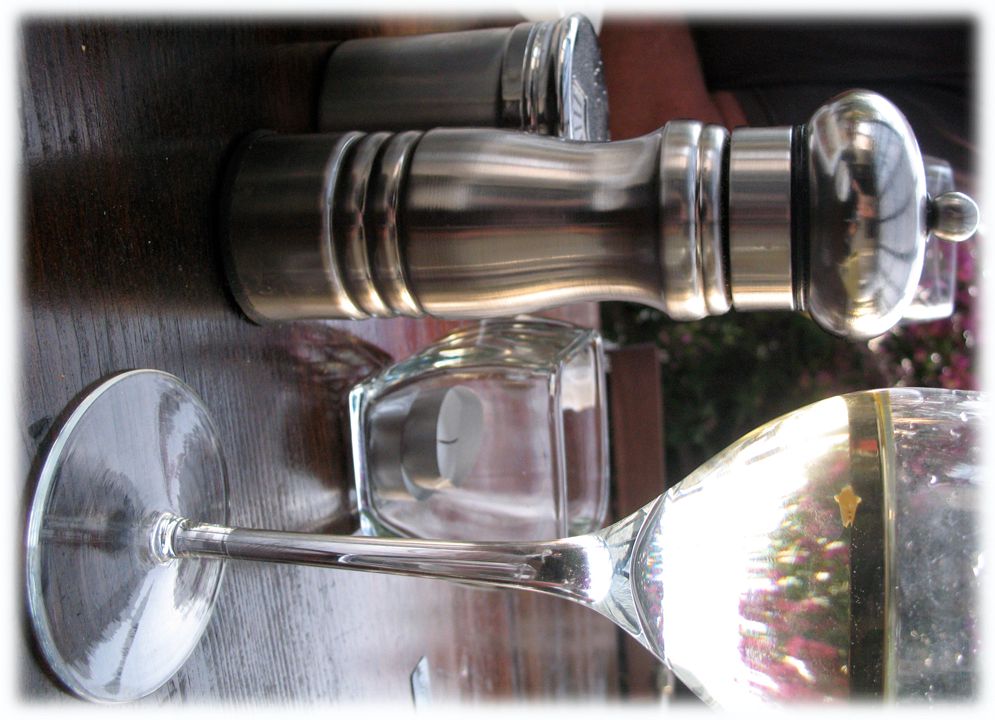 This was the inaugural meal at our table. A salad made with great white northern beads, celery, onion, sun dried tomatoes, peppers and shrimp, served with some fresh bread, goat cheese and sund dried tomato pesto. I could live on this!