In doing a little
housecleaning at the shop the other day, some things came to light when I emptied one of the old cases, like these old clay tiddly-winks chips. I just love the colors, and don't know how on earth they stayed hidden so long from sight...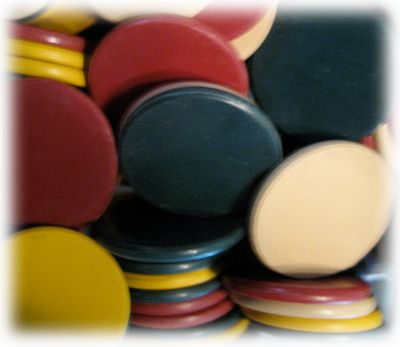 I can't say these have been hiding, as they are something that just arrived, but I love them as well. I have a thing for thimbles, and when I had the opportunity to purchase these old brass ones, I couldn't pass the up. They're the personification of simple, and I know you clever girls will think of many things to do with them...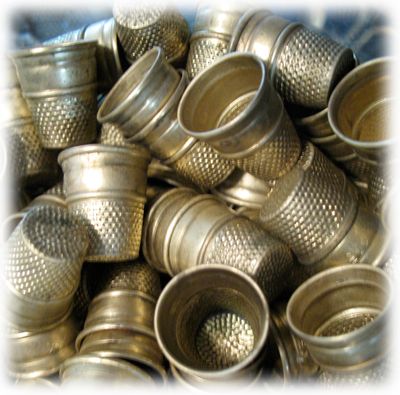 Some new ribbons arrived, too, which always makes me happy. I love these little ribbons, their simplicity paired with a strand of silk chenille zig-zagging down the length of the narrow binding...
Climbing up on the fancy scale, now. Jacquards are much too hard to come by nowadays, so I gather them in when I can. This sweet little peach and blue garland is flanked by ruffles on both sides....
And this one...well,
swoonish
describes it best. It was one of my favorites that I found. Soft and silky in hand, this pale blue jacquard with tiny ruffles on each edge is simply fab. It perches atop two bolts of another favorite ribbon, double bands of jacquard garland bracketing a ruched central field...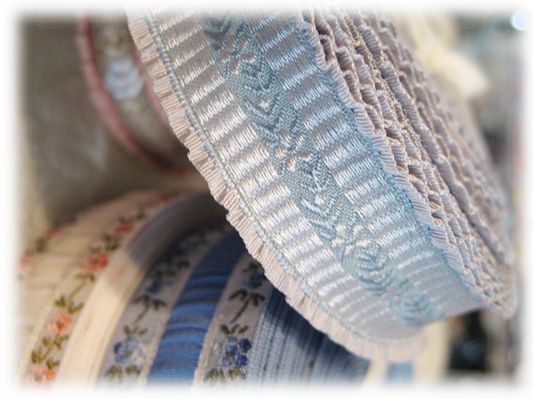 You must be thinking, "She's got ruffles on the brain," but they are irresistible, especially these satiny ones in deep olive green and rose, shot through with metal thread...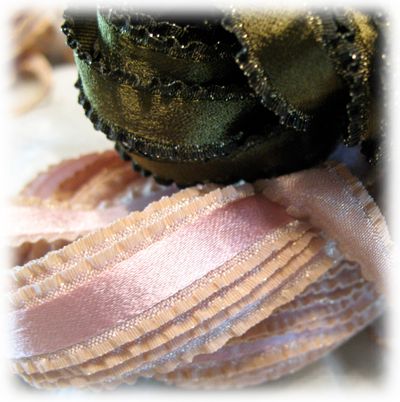 And last but not least, these were worth going into hock for. Around three inches of delectable textile wide, these had me at hello. And lest you think we have reached sublime, read on...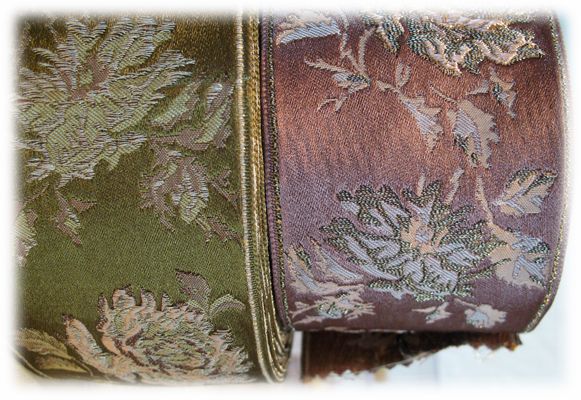 My new favorite thing in the whole world. Thierry wasn't sure I would like it because it wasn't one of the velvet crucifixes I love so well.
Croix avec velour
, move over...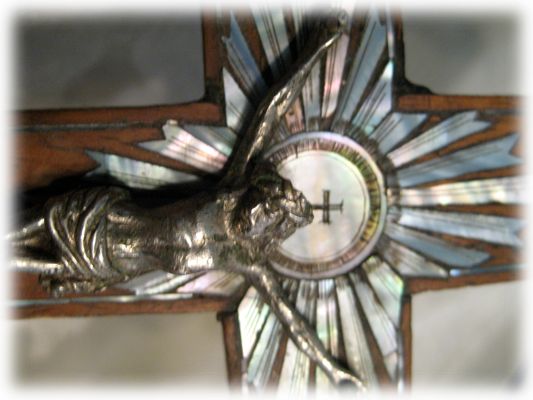 I love the beautiful mother of pearl inlays on this crucifix. They radiate a special glow that makes it impossible to look away from. Each arm of the cross is embellished with leaves and blooms...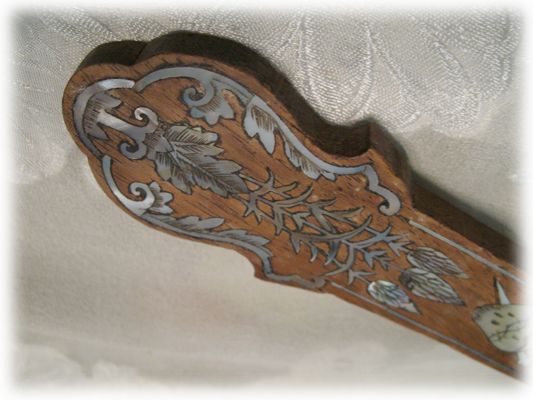 ...and at the base of the figure, a pierced sacred heart is placed prominently, crowned with a cross and embraced by thorns...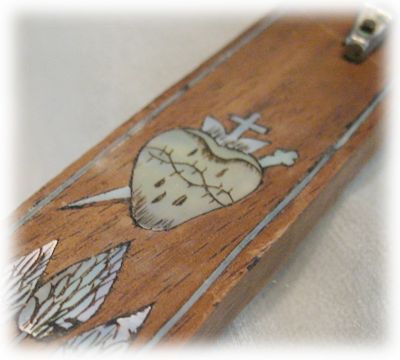 At the top, a dove holding a branch of olive in it's beak swoops downward...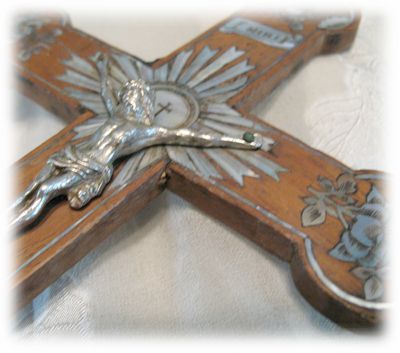 Sublime.