I think everyone must have thought I'd abandoned our Make&Take Mondays, but we are finally getting back on track after taxes, sales tax returns, a bout with stomach flu and other little diversions, I am back and releasing three new kits into the wild!

Shown below, is our Junk Drawer Necklace, made with vintage brass swivels, bone and mother of pearl buttons, old metal snaps, and a variety of vintage brass beads and bone beads. It's just plain fun, and can be added to as you wish, with dangles and fobs. It measures 36 inches when finished, long enough to wrap twice.


Junk Drawer Necklace : $15.00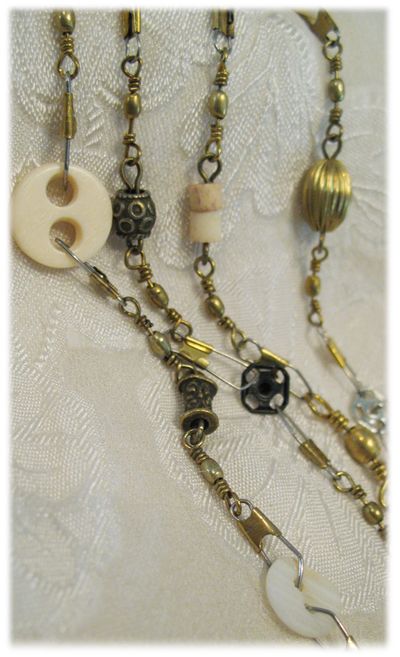 Shown below are some yummy earrings made after a design I created late last year. My original was made with emeralds, but I have substituted one of my favorites, green amethyst, for the stones in this piece.
Chartres Earrings : $22.00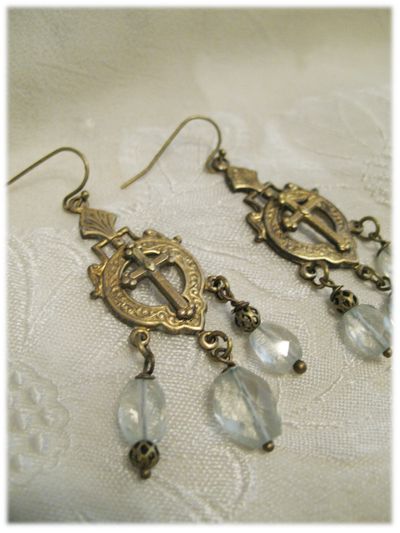 Last but not least, is the St. Catharine Pendant, which uses some findings I have been trying to hunt down for a while. I've paired them with a beautiful old holy card illustration, antique brass beads and chaining, and some of our fabulous vintage Swarovski bezels.
St. Catharine Pendant : $22.00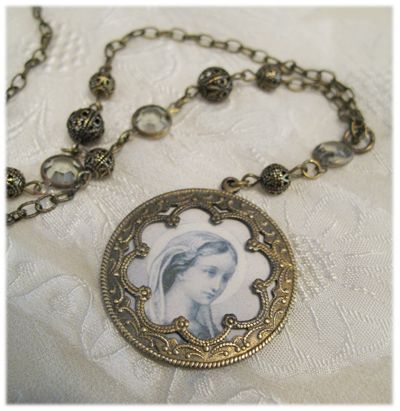 We'll try to stock these kits on a permanent basis, but as always, with vintage components involved, supply always keeps us wondering how long we can offer some designs. Email or call to reserve kits: gildingthelilyvintage@yahoo.com, or 714-349-2069.