Just now catching up to
recapping our fabulous weekend hosting artists Colleen Moody and Iva Wilcox, who came from northern California to teach and brought a wonderful trunk show with them. Here is Colleen and Iva, right after setting up the show on Friday night...
The show featured Colleen's handmade dolls and Iva's exquisite paper and mixed media creations. Also on hand was the premiere issue of
Prims
magazine from Stampington, in which Colleen was a featured artist...
More and more loveliness to behold, almost more than the eye could take in...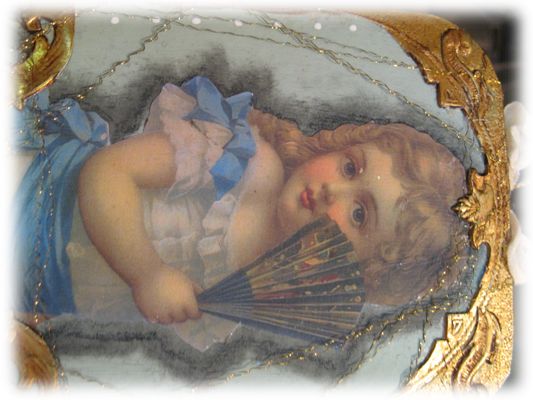 Iva's sea-themed creations were stunning, and I chose one for myself before they were all gone...
Colleen's dolls, each one sweeter than the rest, were beautifully staged, and pure inspiration to the students who came to take her class...
We even got a peep at Halloween and some Christmas....
Creative touches abounded with each piece of art...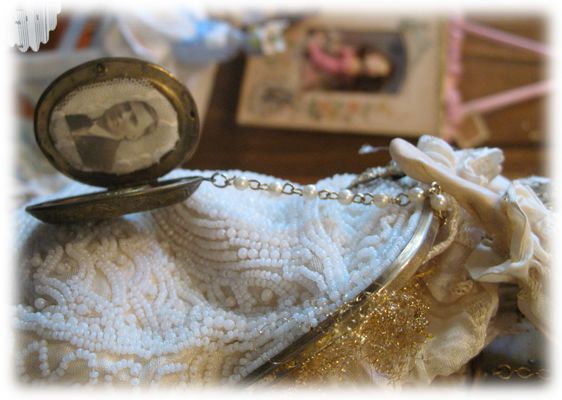 Gold and glitter, dresden and dolls, and more dolls, all waiting to be scooped up by visitors to the trunk show and class attendees...
"D
Here were the kits set up for class outside on the courtyard...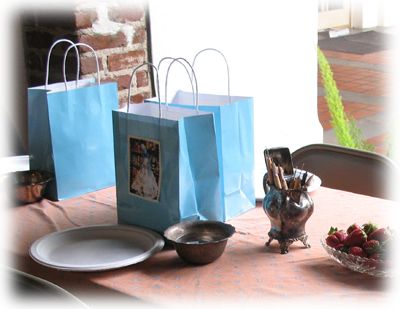 Students hard at work on their Bellina Bluebirds...
Dede and Ada with their handiwork...
And afterward, a trip to our house for dinner. Mr. Jamar slaved over a Le Creuset pot all day making us Barolo-braised beef with vegetables, ladled over creamy polenta. He surprised us with his mango cheesecake with lemon biscotti crust, served with a sweet basil sauce. Here's Iva, Dede, and Colleen, tired but happy and full of food and wine!
Noodge, who had a mad crush on Colleen, couldn't help herself and snuck in one last wet kiss as they were leaving...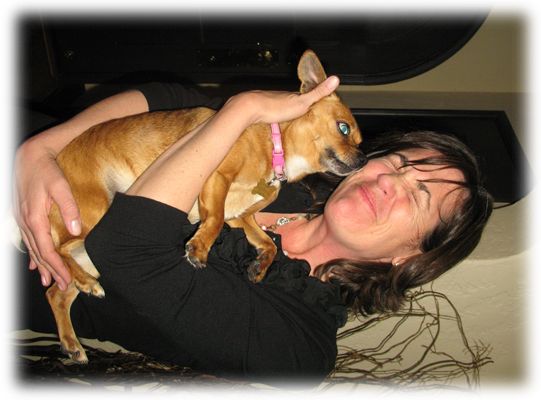 And after that? Heaven in a bowl the next morning....a fresh egg over the creamy polenta we had left over....yum!