Check out this old ruin we found looming over us on our way to our last stop today. What a day we had, starting with an hours long rummage through my friend Dawn's garage piled with boxes of lace, ribbons, and trims, plus some lovely old stock millinery florals. After that, it was off to a little haunt of mine. I hadn't been there in at least two years, but it was still tucked in amongst the other storefronts...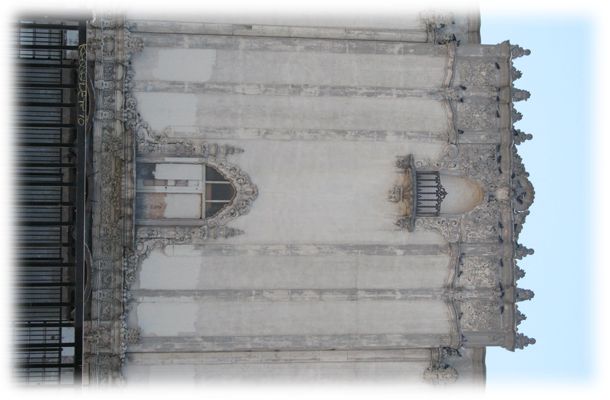 This is the old stuff I am really interested in. Dede and I dove into these stacks of old boxes, and then decided we should proceed in an orderly fashion, and started taking them down in stacks and going through each one...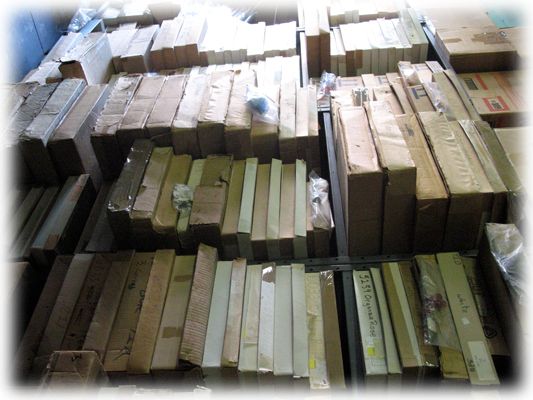 This was a lucky find...some beautiful old double faced satin ribbons that my friend Lilia found languishing in a corner. There was a couple of bolts of satin backed velvet in there, too...
These captured my heart and I had to bring a few home with me. Their delicate, cup-shaped blooms were so sweet, and the combination of the pink and teal was so very fetching...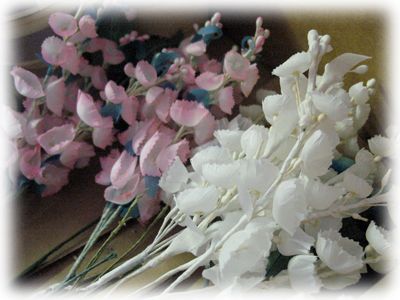 Dede found this box of old velvet leaves and we both snatched up some of those....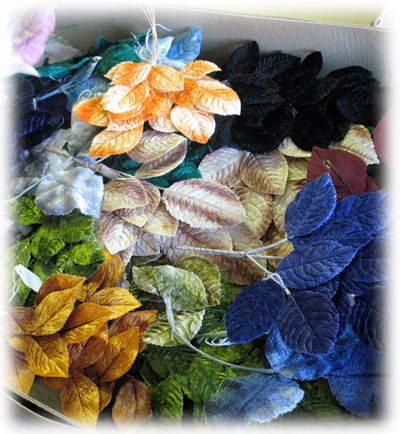 My little pile, growing and growing....
...and my little box rapidly filling up...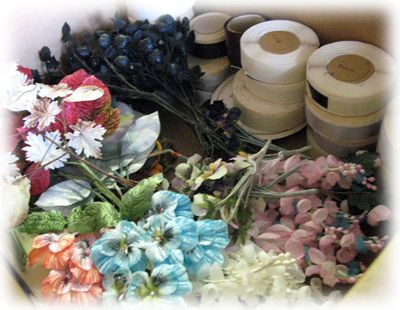 Here's Lilia, writing me up on the old invoice pad with carbon paper...
some things don't change much
.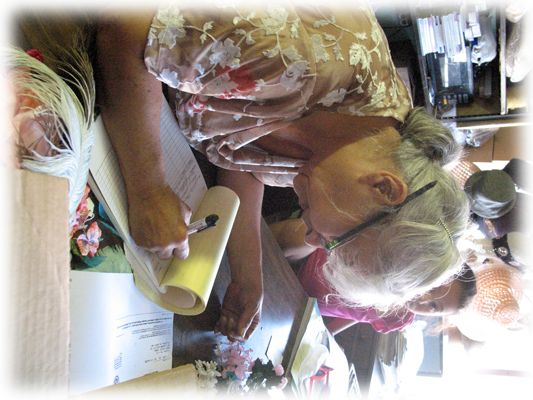 And her granddaughter, such a little angel, who was our official helper this afternoon!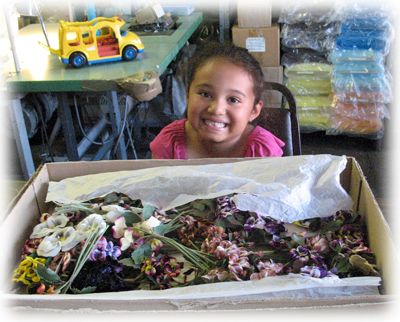 I promised Lilia it won't be so long before I come visit her again. She has promised to go in her garage and bring me a box of old forget-me-nots
for the next visit!