After a lovely evening at Colleen's house, and some post-party kit making in the hotel room for Dede's make and takes, it was with some considerable relief that we finally laid our tired little heads down on the pillows, only to wake up at this god-awful hour and start over again. We needed an early start, as we would not have time to come back and check out later on, so everything was packed up, hauled down the car, and we were checked out and on the road by 6:30...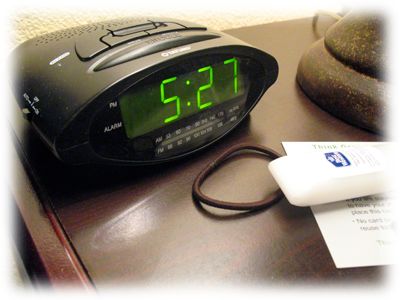 Misery loves company, so there were many of us already there in the early hours, completing our setups and putting on the final touches as people gathered outside, waiting to get into the show. I managed to get a little more height into my displays (super hard working without props!) and rammed as much product in as I could manage....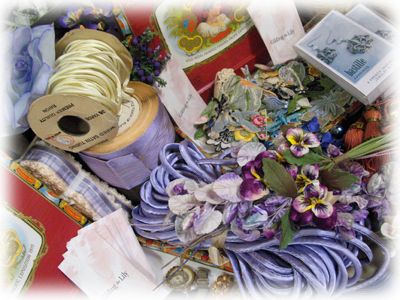 I worked with several different colorways and themes, and it was fun to pop in some of the new things I had found in the past couple of weeks, along with some old favorites, and of course, kits and more kits!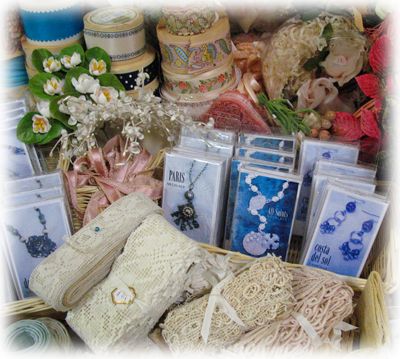 We indulged ourselves in a little bit of holiday cheer with antique glass berries, and ribbons and trims...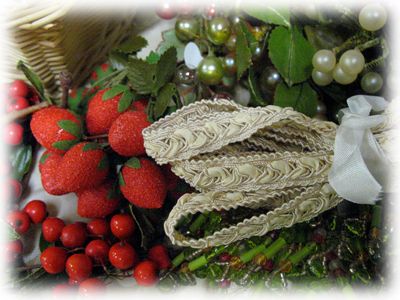 And piled up some fall and Halloween themed goodies as well...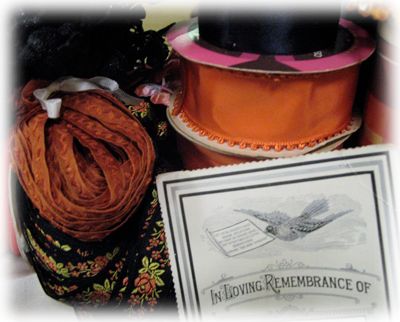 Behind me, Dede's make and take area took shape with the help of these lovely fall branches and a banner sample hanging from them...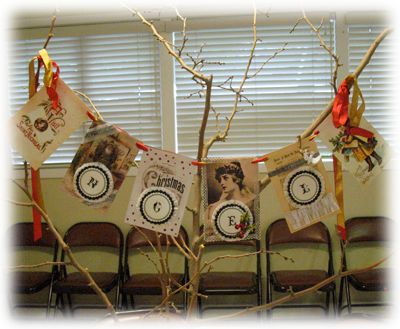 Elsewhere, art was being displayed everywhere! Check out these little guys...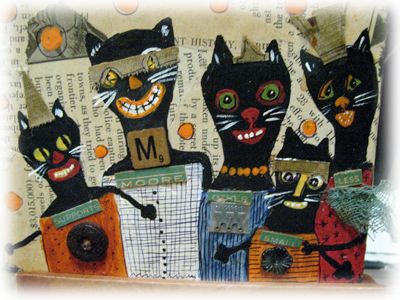 And fellow Fullertonian Judy Mackay was there with her fabulous shell art...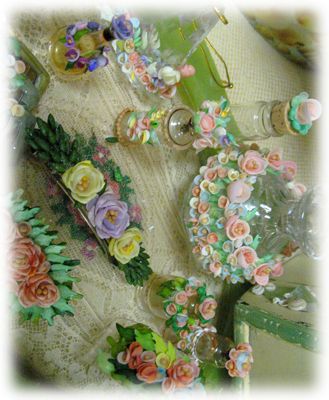 And of course, I stopped in to see Colleen's wonderful pieces...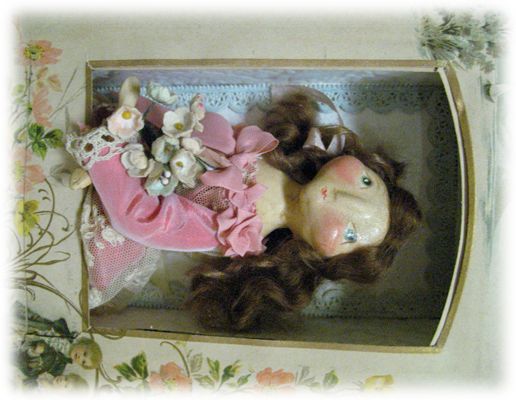 I'll try and post more pictures in the coming days!