If anyone has been wondering what I've been up to, this says it all...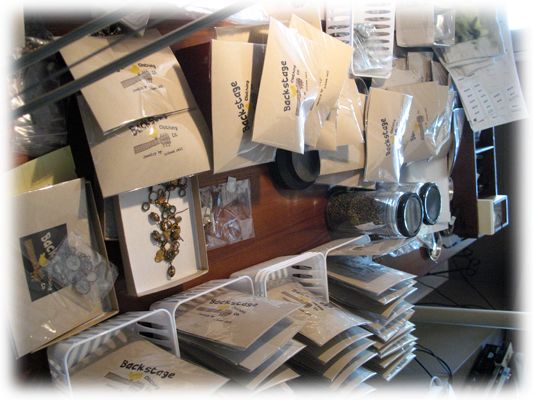 In the final throes of production, my desk is stacked with packaged jewelry soon to be on its way to the fulfillment center for the web site. I plan to finish on Sunday, and ship Monday, and will be relieved to have it off my desk for a while, until the reorders start.
It's been a heck of an experience for me, starting with really learning what goes into my jewelry, down to the last pin and ring; experimenting with how I wanted to finish it; and because it had to ship packaged, being involved with developing the inner package and executing that part of the project.
I've managed to sneak in a few minutes to work on my own stuff from time to time, but will welcome the chance to immerse myself in a few projects now, including the Trunk Show in November.
Yeah, you heard me right....Trunk Show! Get your party on, girls!