Well, the groundhog didn't see his shadow yesterday, so we are promised an early spring. As cold as it is this morning, though, I feel doubt niggling at that promise. That being said, I am readying for longer days (and hopefully warmer ones), and find myself drawn to the lovely colors of the millinery flowers, shown here in corsage boxes, one of my favorite things...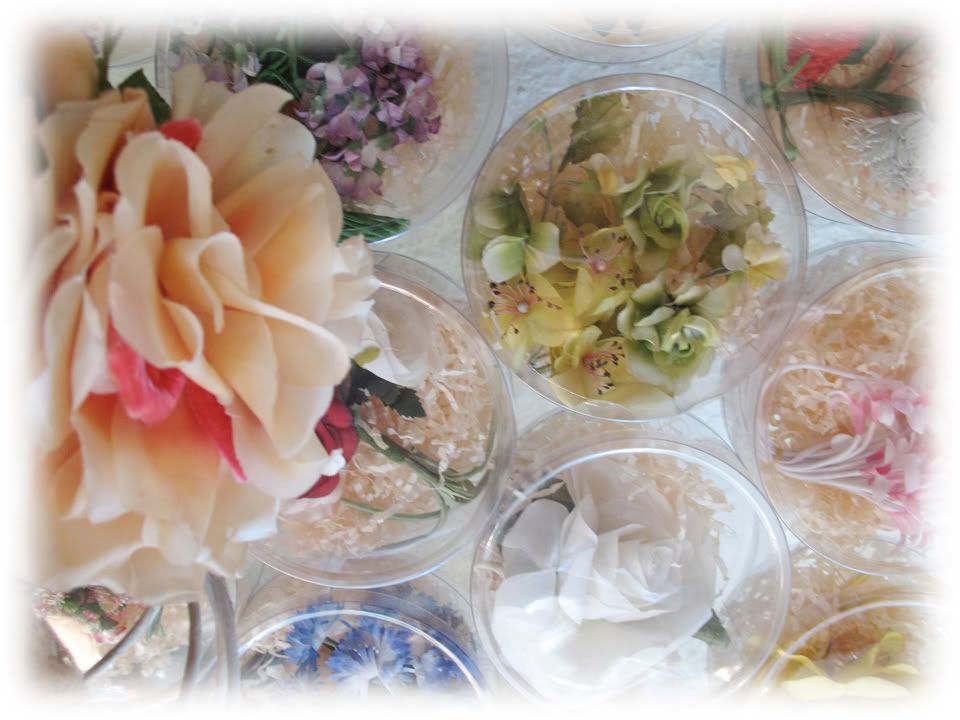 I spent a good deal of my day yesterday carefully packaging up the Victorian Valentines that are now in the store. These beautiful old expressions of love and endearment are a miracle to me...pieces of paper and tissue that are well over a hundred years old, still intact and lovely. I enjoyed looking at each and every one of them, as well as the more whimsical Whitneys from the 20s and 30s. I count among my favorites these fold out Valentines with little paper hinges. Each layers sets out in front of the last, framing vignettes of

amorati

and bowers of blooms within...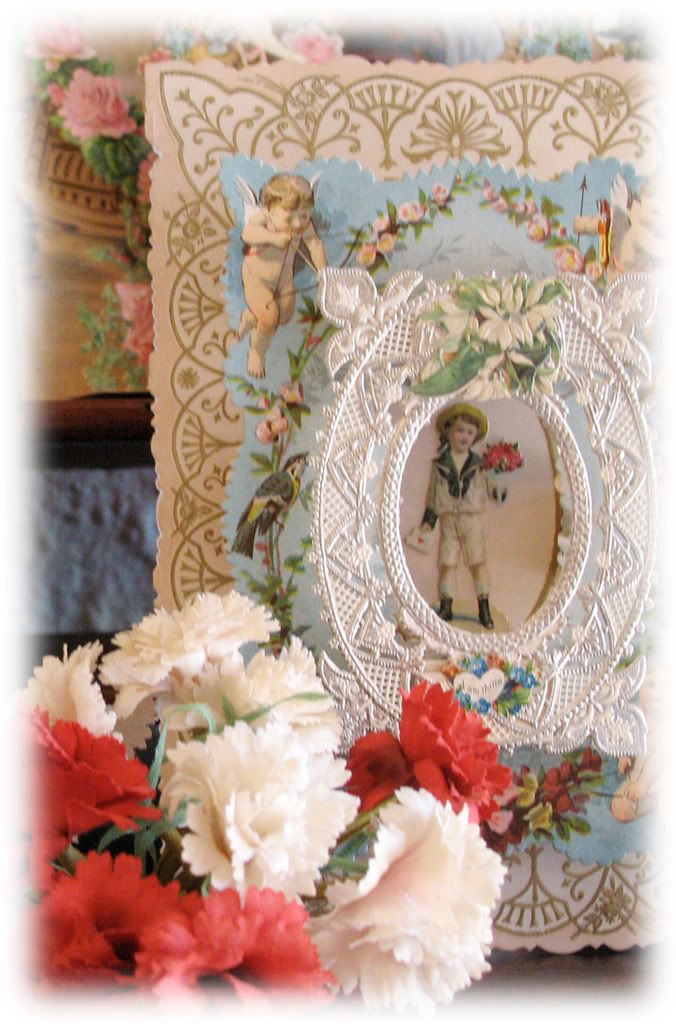 Gale stopped by and we looked at the signatures and messages scrawled within, some in careful script, others in juvenile hand, and she remarked on how it was if you didn't get as many cards as you had hoped. We wondered if in the day it was the equivalent of not being "friended" on FaceBook. I guess for all the time that has passed since these lovely mementos changed hands, things are not so different after all...