This week found a little bit of time available to pot some of the succulents people have been giving me, and I combined some of the aloe vera that Ada gifted me from her garden with some kalanchoe from Linda and some big plants from the guys next door that have been waiting for my attention...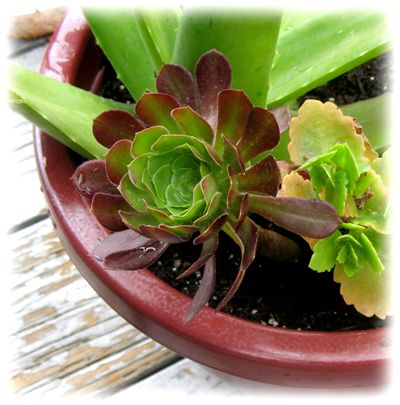 I got two pots of the aloe vera tucked in with other plants, combining them with some pups from our own garden and some divisions from the pots that Linda brought over...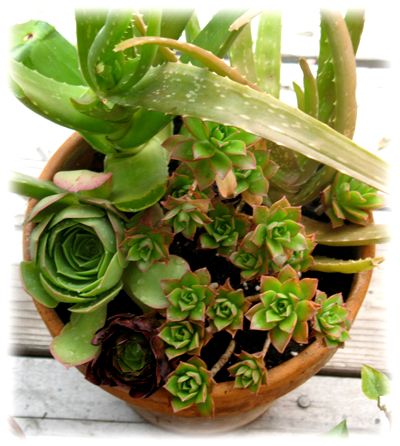 Here's a couple of the big succulents from Tim and Ernie, shaded by some blue mist while they recover from the pot shock...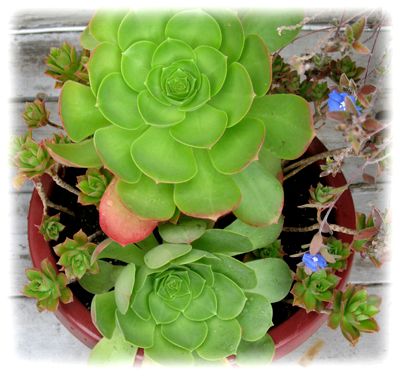 Another gift that arrived was a huge sack of ribbon from my friend Mary, who knows how I adore paisley! I've had some of these gorgeous French jacquards in the past, and she knew I would give them a good home. Just look at these fabulous ribbons...very swoonish stuff!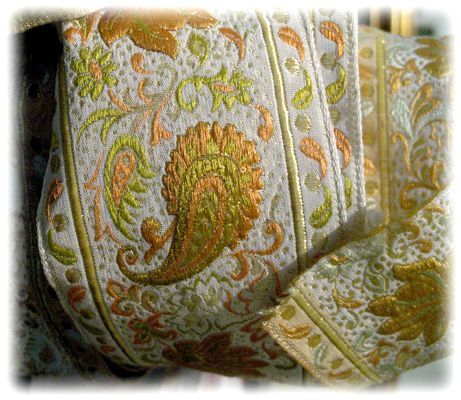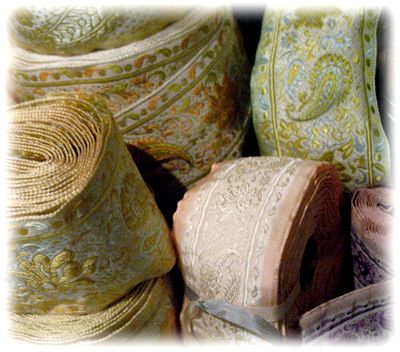 All of these beautiful French ribbons are of exquisite quality and craftsmanship, and many have the coveted

trapunto

style motifs that make them dimensional as well...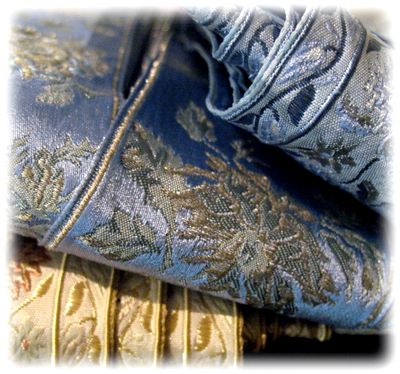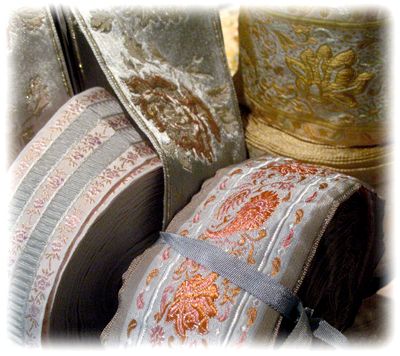 Look at that pale celadon and peach with double rows of ruching! Be still my heart!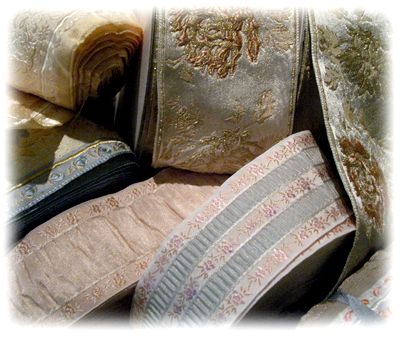 And these sweet little jacquards stole my heart. I am weak for ruching and ruffles, and these pair the sweetest little floral garlands with scalloped marquees and a tiny ruffle...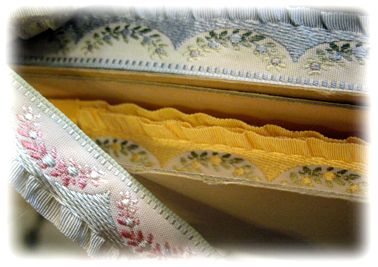 So, I have my work cut out for me this weekend, as all of these must be unrolled, measured and re-bolted for the store. But what a lovely chore it shall be, with some idle hours spent with these lovely vintage ribbons in hand...