This was my little vintage picnic basket, waiting on the couch as we prepared to leave for Nathalie and Erik's and a little Father's Day hanging out together...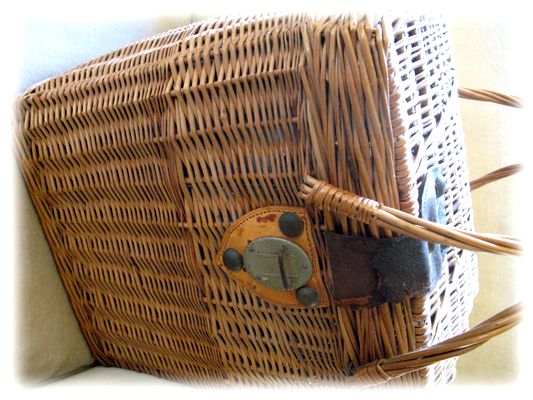 Nathalie had prepared a beautiful little spread of cheeses, vegetables, fresh baguette slices, and fruit, and I grilled some vegetables for our part of the spread, some zucchini, slabs of sweet onion, and two kinds of peppers. A little extra virgin olive oil, sea salt, fresh ground pepper, and the absolutely necessary
herbes de provence
...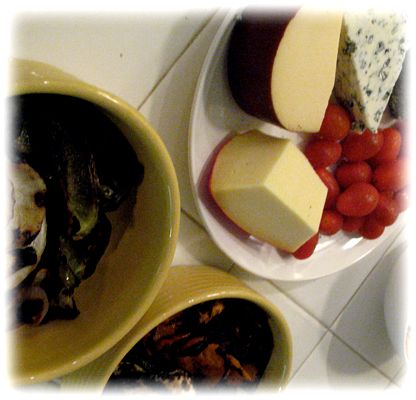 My glass of iced tea, served up in Nat's new vintage barware, with a super cute paper straw. Check out the vintage Vera tablecloth she scored from my mom!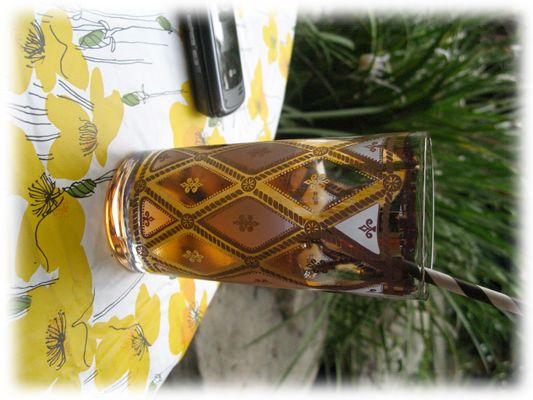 Here's the blog maven, shooting some pics for her new venture,
Honey-Bean
, which I have been following avidly. Check it out and see what my girl is up to...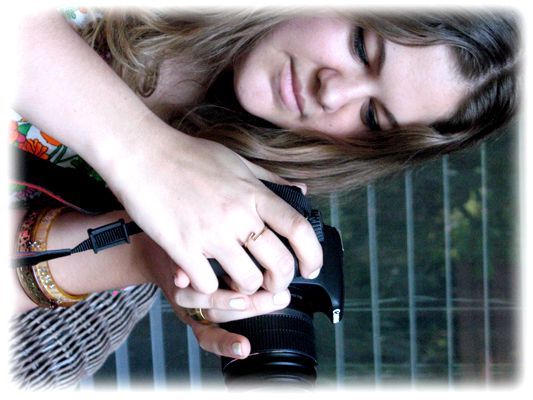 Speaking of photos, check out this old one of Alain that she has hanging in the kitchen! Now you know why I married him...
and
he can cook!